The low-value cross-border payments industry is valued at trillions of dollars, reports stated. 
IOTA, Ripple, and Stellar are best positioned to tap into this trillion-dollar market. 
---
Ripple, IOTA, and Stellar offer solutions that could serve an untapped industry. Should all networks come together to meet the needs of the demographics in that industry, billions of dollars could be recorded in revenue.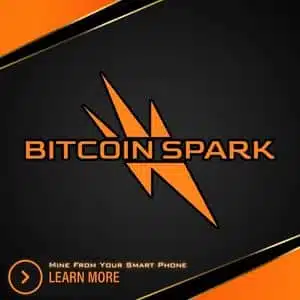 According to a report from Finextra research, low-value cross-border payments are significant for a large number of companies and businesses globally. With these transactions having a major impact on the real world, low-value cross-border payments is a key part of the global economy.
"Low-value cross-border payments are the lifeblood of the global economy. From international business conducted by SMEs, to overseas purchases from consumers and remittance flows, these transactions have a real and tangible impact on people around the world. Yet, the low-value payments space is often overlooked when considering the broader payments ecosystem." The research noted.
According to recent reports, Ripple, IOTA, and Stellar are set to work with SWIFT under the ISO 20022 regulation. Other market infrastructures across the world namely the Nigeria Interbank Settlement System (NIBSS), the Federal Reserve, and The Bank of England have all collectively made plans to move to ISO 20022 between the years 2022 and 2025.
Thanks to Ripple's ISO 20022 membership, using RippleNet, customers can connect to different global financial institutions, while using a single standardized API to carry out counterparty connections.
Stellar, Ripple and IOTA have a shot a conquering the low-value cross-border payments industry
As the research from Finextra further noted, some barriers that hinder the growth of SMEs and international trade have been spotted. However, this doesn't take away from the fact that the entire global consumer and SME cross-border payments market is estimated to be valued at a staggering $10.6 trillion. This value is expected to increase as time goes on.
Additionally, in 2020 alone, payments originated by customers hit a whopping $2.1 trillion, and are positioned to surge at a 6% annual rate in the coming years. It is worth noting that a significant part of the adornment figure is consumer-to-business flows, which are directly related to international purchases, the report stated. These flows make up approximately $1.4 billion, as they represent a massive opportunity for a specific type of market player.
"The other part is the global remittances market, which is vital to the development of emerging economies around the world, valued at $701bn in 2020 and projected to reach $1.2tn by 2030. Related to this is the issue of financial inclusion, which remains a key priority for society. A significant percentage of the population in developing nations sits outside of the conventional banking system, despite the advances that have taken place within the industry more broadly." The research added
With all the aforementioned figures highlighting a promising industry opportunity for entrants, the recent development with IOTA, Ripple, Stellar, and SWIFT comes at a perfect time, presenting just the right environment for the blockchain networks to conquer the trillion-dollar low-value cross-border payments market.
Crypto News Flash does not endorse and is not responsible for or liable for any content, accuracy, quality, advertising, products, or other materials on this page. Readers should do their own research before taking any actions related to cryptocurrencies. Crypto News Flash is not responsible, directly or indirectly, for any damage or loss caused or alleged to be caused by or in connection with the use of or reliance on any content, goods, or services mentioned.