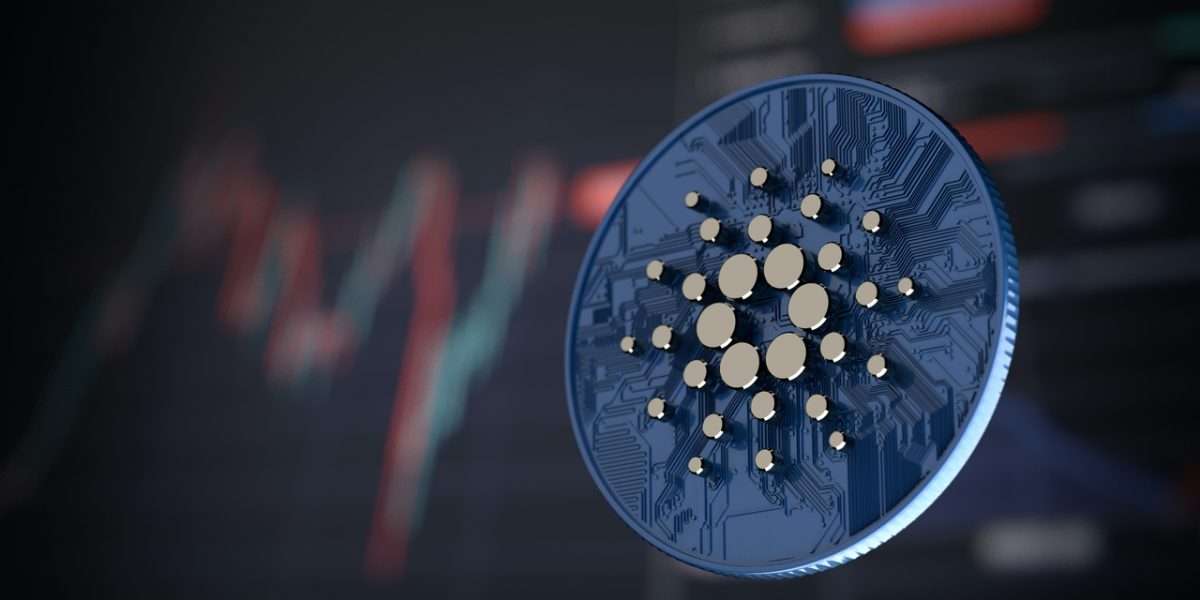 The Djed stablecoin is overcollateralized and thus will maintain the optimum range of the reserve ratio of 400-800 percent.
Starting from the very first day, Djed 1.1.1 will include delegation rewards for holders of Djed's governance token SHEN.
---
Cardano's decentralized stablecoin Djed is all set and scheduled to launch this week. Djed developer, COTI Network has stated that the launch shall happen in partnership with Liqwid finance, a platform that offers decentralized interest rate curves for borrowing and lending on the Cardano blockchain network.
Launching this week on Cardano: Djed stable coin (@COTInetwork) and @liqwidfinance. Gonna be a big week pic.twitter.com/iNzpzLW1NC

— ADA whale (@cardano_whale) January 29, 2023
The launch of the decentralized Djed stablecoin could prove to be a pathbreaker for the Cardano ecosystem as it will cater to the rapidly emerging decentralized finance (DeFi) market on the Cardano blockchain. For the listing of Djed, the COTI Network has partnered up with several market players.
In a blog post earlier today, COTI shared further details regarding the economics of Djed and the delegation rewards. In addition to powering Djed, COTI's role will also involve other aspects such as Business Development, managing UI for the platform djed.xyz, as well as in smart contract deployment.
We are happy to share that Djed 1.1.1 will include delegation rewards for $SHEN holders starting from day one! In this update we explained Djed's economics and delegation process.

Read all about it: https://t.co/Q9rNRCrxL4$DJED $COTI @Cardano pic.twitter.com/11LRFldr11

— COTI (@COTInetwork) January 29, 2023
One of the key components of Djed's structure is its reserve ratio. This shows that total ADA coins are held in reserves to collateralize and maintain the stability of Djed stablecoins. COTI calls the Djed stablecoin to be overcollateralized and thus will maintain the optimum range of the reserve ratio to 400-800 percentages. This reserve ratio comes considering the price volatility for ADA coins across different market cycles.
Djed's fee structure, delegation rewards, and DEX's support
The Djed protocol seeks to keep the best interest of both – $SHEN and $DJED holders. SHEN is the governance token of the decentralized Djed stablecoin protocol. Similar to other big stablecoin minting platforms, Djed's platform will facilitate int-burn transactions in high amounts instead of microtransactions.
The minimum Djed minting amount will be 5,000 $DJED and the minimum Djed burning amount will be 1000 $DJED. As a result, the Djed mint-burn fee will be at 1.5 percent. Similarly, the minimum SHEN minting amount will be 5,000 $SHEN and the minimum SHEN burning amount will be 2,500 $SHEN. SHEN's minimum pricing has been set to 1 ADA to ensure that it's always redeemable for $ADA.
The blog post further adds:
All the minting and burning fees for $DJED and $SHEN collected on the platform will be allocated to $SHEN holders and reflected in $SHEN's price, resulting in an increase in its value.
Starting from the very first day, Djed 1.1.1 will include delegation rewards for $SHEN holders. For the $SHEN holders to earn the delegation rewards, the COTI network has been working to enable the ADA reserves, on the Djed smart contract.
Upon launch, decentralized exchanges (DEX) MuesliSwap and MinSwap will support the Djed stablecoin and the SHEN governance token. Miniswap is currently the largest Cardano DEX with $30 million tokens. Both the DEXs plan to offer annualized yield rewards for the Djed token. Due to its overcollateralized mechanism, Djed will attract liquidity and interest from investors which will benefit the entire Defi market on Cardano. Speaking to CoinDesk, a MuesliSwap developer said:
Subscribe to our daily newsletter!
No spam, no lies, only insights. You can unsubscribe at any time.

We are going to launch concentrated liquidity pools similar to UniSwap [version 3]next week with the Djed launch so we expect that the trading APR itself will already be above 10% as capital can be used more efficiently. We are aiming for at least a 10%-15% farming APR for both the pairs ADA/$DJED and ADA/$SHEN. So, in total, we are aiming to be above 20-25% APR in the first month to attract liquidity.
Crypto News Flash does not endorse and is not responsible for or liable for any content, accuracy, quality, advertising, products, or other materials on this page. Readers should do their own research before taking any actions related to cryptocurrencies. Crypto News Flash is not responsible, directly or indirectly, for any damage or loss caused or alleged to be caused by or in connection with the use of or reliance on any content, goods, or services mentioned.