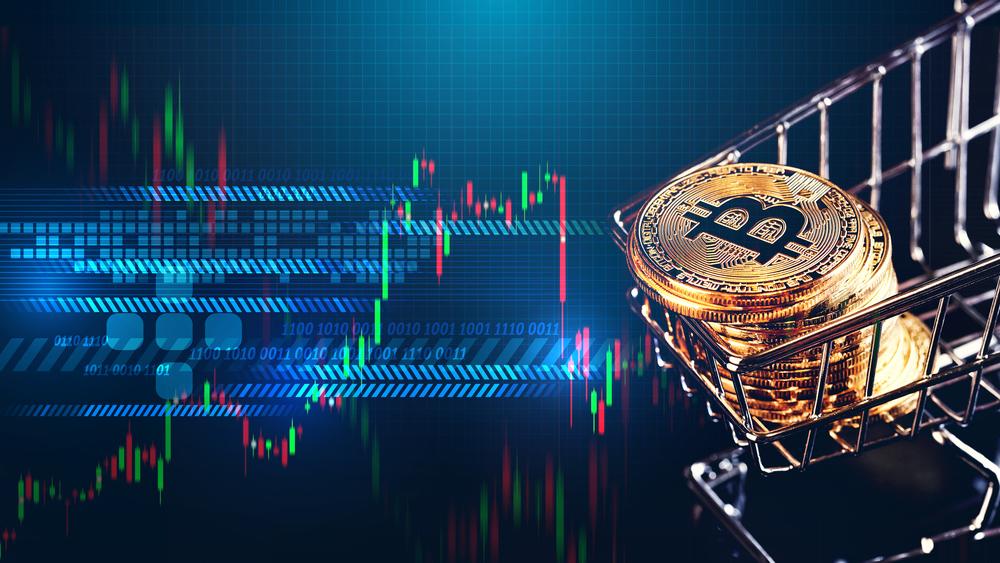 Presumably as a result of a short squeeze, the Bitcoin price rose from USD 6,850 to over USD 7,200 within a few hours.
Another theory sees geopolitical reasons for the sudden bounce of the Bitcoin price.
---
After the downward slide of the last few days continued for the Bitcoin price and the price fell to around 6,850 USD yesterday, an unexpected bounce of over 6% to 7,200 USD has recently occurred. As the chart of Tradingview shows, BTC has risen by more than 250 USD within 5 minutes and by almost 400 USD within 3 hours. At the time of writing, the BTC price is trying to stabilize at 7,200 USD.
Reasons for the bounce of the Bitcoin price
According to data from the research company Skew Markets, at least $16 million of short positions were liquidated on the largest crypto derivatives platform BitMEX during this massive spike. Many analysts therefore suspect a short squeeze as the cause of the sudden price increase. Although the volume appears to be rather small, trading volumes over the past week and holidays were very low, so BTC positions of $16 million may have been sufficient to move the market.
A "short squeeze" is a risk associated with short orders. In a market that is heavily shorted, a single large transaction can trigger a sudden upward pressure. As a result, many traders are forced to sell their short positions. If the price then moves even higher, more shorts are forced to sell their positions or their preset stop-loss levels are reached, forcing them to fill their shorts.
This creates a self-reinforcing mechanism that can cause sudden price surges. It is possible that this effect has occurred on the BitMEX platform and triggered the upward movement.
Price increase due to geopolitical events?
Other analysts have identified a second possible cause. Matthew Graham, CEO of Sino Global Capital, has suggested on Twitter that Bitcoin's price increase occurred in response to geopolitical events. For some time now, there has been a debate in the crypto-community as to whether Bitcoin is a "macro asset," like gold or crude oil, that is affected by geopolitical events. In crises, Bitcoin could be considered a "safe haven".
Do we think bitcoin is moving in reaction to geopolitical risk? Fascinating.

— Matthew Graham (@mg0314a) January 3, 2020
Graham refers in his Tweet to the fact that US President Donald Trump has ordered attacks on the Iranian army leadership. According to media reports, important leaders of the Iranian army were killed in the attacks. The news has caused quite a stir on the traditional financial markets. The price of crude oil rose by 3%. Gold rose quickly by USD 10 a few minutes after the reports were published.
Alex Kruger, a cryptocurrency and macro-analyst, is not too sure about this thesis, however, and remarked that in his opinion there is probably no connection, since the Bitcoin price, unlike the other assets, did not move until hours later.
Talking heads will soon be discussing how bitcoin is a safe haven and is going up because of Iran. Which is absolute nonsense. Round numbers are there to get run over, in both directions. I have a small long so I'll be happy if speculators use the narrative to push prices up.

— Alex Krüger (@krugermacro) January 3, 2020
Considering the above data regarding the Bitcoin futures, the short squeeze seems the more plausible theory. Regardless, it remains to be stated that Bitcoin is still in a downtrend and descending channel. In order to create a trend reversal and long-term bullish momentum, BTC needs to break the USD 8,000 mark.
Follow us on Facebook and Twitter and don't miss any hot news anymore! Do you like our price indices?