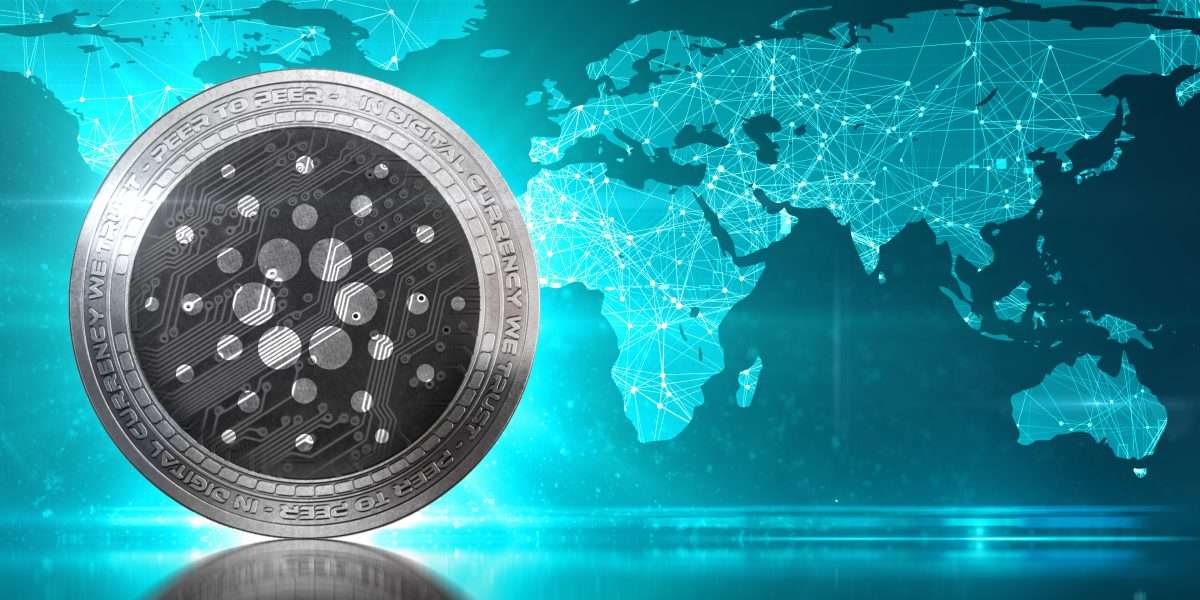 Some of Cardano (ADA)'s partnerships to be announced at the Cardano Summit "will blow people's minds," according to Cardano Foundation's Sidney Vollmer.
The now smart contract-enabled network already has more than 60 DApps built on it.
---
Over the past weekend, Cardano (ADA) concluded the Alonzo upgrade and with it, enabled smart contract functionality. The platform now possesses similar abilities to those of Ethereum and its rival networks. Cynics doubted that smart contracts would be launched in time or even launched at all, but were proven wrong. Now, with its newly integrated abilities, a lot of attention is on ADA and what developments unfold with time.
Related: Cardano (ADA) receives flak as users get error on swapping tokens, Charles Hoskinson responds
On this note, Sidney Vollmer, Head of Brand and Comms at the Cardano Foundation, teased the community with the following tweet:
Don't really want to brag or anything but…

some of the partnerships we're announcing at the #CardanoSummit will blow people's minds. Really grateful for the chances we at@CardanoStiftunghave to change the world for the better and have fun together.

Tune in.
Notably, the Cardano Summit is an annual event that updates the Cardano community, investors, and others involved in the ecosystem. Following the latest update, the upcoming event could be the biggest one yet.
Cardano grand partnerships after Alonzo upgrade
There are no official statements of what Cardano's plans actually are. The network upholds its reputation of not giving unsubstantiated claims or announcing news before their release date. Details of these partnerships will soon be unveiled at the Cardano Summit. The latter will be a mix of both live and virtual events, due Sept. 25-26, with registration currently ongoing. Presently, there are no suggestions of who the new partners may be, or the list of speakers for the event.
Meanwhile, decentralized applications (DApps) continue to build on the network. Already, there are roughly 60 DApps available according to cardanocrowd.com. These include Space Budz NFTs, Nami wallet, games among others. They all belong to a range of categories including crowdfunding, governance, insurance, social, and identity among many others.
With the future 'mind-blowing' partnerships, the platform may even garner more favor than Ethereum. The blockchain is, in many ways, 'better than Ethereum. Cardano has higher scalability, peer-reviewed technology, and lower transaction fees. It also uses the eco-friendly proof-of-stake instead of proof-of-work and has dual-layer, splitting computation, and accounting features.
Cardano's founder, Charles Hoskinson, who is also an Ethereum co-founder, has however stressed there is space for co-existence in the ecosystem. Each network may have unique features that make it stand out from the other.
Realistic expectations
Nevertheless, Tim Harrison, Marketing Director at Input Output Global (IOG) felt it necessary to manage expectations in ADA. In a blog post, he wrote that it may take a while before the ecosystem can boast of massive developments. It may even take long before there is considerable user traction.
Cardano watchers may be expecting a sophisticated ecosystem of consumer-ready DApps available immediately after the upgrade. Expectations need to be managed here.
Even Ethereum, as Harrison notes, took two years after launching before it had its first hit DApp – CryptoKitties. Therefore, despite Vollmer's enthusiasm, Cardano still has a long way to go.