As we kick off summer of 2023, the anticipation for a new crypto bull run is palpable among many enthusiasts. Speculations are rife about the potential surge in cryptocurrency activity and the exciting possibilities it holds. In this article, we get to the bottom of the question on everyone's mind: When will the bull run happen? We explore the implications of this anticipated event and its significance for coins like ApeMax, Ethereum, and other players in the crypto market.
This comprehensive guide has been meticulously compiled through extensive market analysis and research to provide you with valuable insights. From ApeMax, an innovative new token with unique staking opportunities, to well-established giants like Ethereum and Bitcoin, this guide equips you with the knowledge necessary to make informed decisions in the ever-evolving world of cryptocurrencies. By drawing from expert opinions, crypto trends, in-depth analysis, and market data, we aim to provide you with a comprehensive understanding of the current crypto landscape.
ApeMax, a new notable entrant in the crypto space, has been generating significant buzz with its presale launch. Designed with innovative tokenomics and a focus on staking, ApeMax offers a promising avenue for users to earn rewards and actively participate in the growth of the ecosystem. In this guide, we investigate further into the specifics of ApeMax's presale, highlighting its unique features, advantages, and the potential it holds within the broader market.
By the end of this guide, you will be well-prepared to navigate the thrilling world of crypto presales and the potential Bull Market. However, it is important to approach these opportunities with caution and a comprehensive understanding of the risks involved and never to spend more than what you can afford to lose.
When is the next crypto Bull Run?
The timing of the next bull run in the crypto market remains a topic of speculation and debate among experts and analysts. While many propose that summer 2023 could be a potential timeframe for the anticipated surge, others suggest that it might occur as late as the end of 2024. One factor that could potentially ignite a bull run is the introduction of Central Bank Digital Currencies (CBDCs) in the Chinese market, which has the potential to generate significant market activity. However, it is important to approach predictions regarding the bull run with caution and skepticism, as accurately pinpointing its exact timing is virtually impossible.
Attempting to predict the onset of a bull run is akin to foreseeing the future, an inherently challenging and unpredictable task. While experts and analysts offer their insights and theories, it is crucial for individuals to exercise caution and not rely solely on these claims. The crypto market is highly dynamic and influenced by a multitude of factors, making it difficult to determine when the bull run will actually materialize. A prudent approach involves conducting thorough research, staying informed about market trends, and making informed decisions based on one's own risk tolerance and investment goals.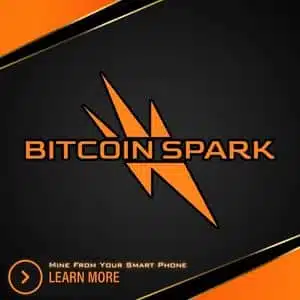 What is the ApeMax presale?
The ApeMax presale presents an exciting opportunity for cryptocurrency enthusiasts to acquire ApeMax coins at advantageous prices. By participating in the presale, you can secure ApeMax tokens at discounted prices. Early adopters not only gain access to ApeMax at favorable rates but also have the chance to enjoy additional perks such as Early Birds Loot Boxes, which offer discounted tokens. These incentives provide compelling opportunities to purchase ApeMax during the presale phase.
What will happen during the next crypto bull run?
During a bull run in the cryptocurrency market, we can typically expect a surge in network activity and heightened interest in DEFI technology. The increased optimism often leads to the emergence of new projects, including NFTs and altcoins, as well as a broader range of opportunities and new and often unanticipated applications. As the bull run gains momentum, there tends to be more news coverage and buzz surrounding the crypto industry, attracting attention from mainstream media and the general public. This increased visibility often contributes to the wider adoption of cryptocurrencies and blockchain technology.
However, it is important to note that the dynamics of a bull run are highly unpredictable. While certain trends may be observed historically, it remains impossible to accurately forecast the specific outcomes or which cryptocurrencies will experience significant price increases. Therefore, it is crucial to approach claims about specific coins or guaranteed gains during the bull run with skepticism. Instead, individuals interested in the technology and user adoption should focus on exploring the new and exciting developments occurring within the crypto space, keeping a balanced perspective on the potential risks and rewards associated with cryptocurrency investments.
Wrapping Up
In conclusion, the anticipation of the next bull run in the cryptocurrency market has generated both excitement and speculation. While many experts and analysts propose potential timelines, such as summer 2023 or even later, the exact timing remains uncertain. During a bull run, we can expect increased network activity, the introduction of new projects like NFTs and altcoins, as well as heightened news coverage and adoption of cryptocurrencies.
However, it is crucial to approach claims about guaranteed gains and specific price predictions with caution, as the market is inherently volatile and unpredictable.
As buyers navigate this volatile landscape, opportunities like the ApeMax presale offer a chance to acquire tokens at discounted rates, taking advantage of early adoption potential. It is essential to conduct thorough research, exercise skepticism, and make informed decisions to maximize the benefits of participating in the crypto market. 
It is important to verify ApeMax's availability in your country as this token is not available to buyers from specific countries. The full list of countries is available on the ApeMax website.
ApeMax Official Website: https://apemax.io/
Crypto News Flash does not endorse and is not responsible for or liable for any content, accuracy, quality, advertising, products, or other materials on this page. Readers should do their own research before taking any actions related to cryptocurrencies. Crypto News Flash is not responsible, directly or indirectly, for any damage or loss caused or alleged to be caused by or in connection with the use of or reliance on any content, goods, or services mentioned.