Decred (DCR) is a blockchain-based crypto currency that seeks to differentiate itself from numerous other competitors in the crypto currency market by focusing on community input, open governance and sustainable funding of project development.
One of the biggest challenges for crypto currencies is to maintain network decentralization and ensure that the network is secured by thousands of nodes, not just a few entities controlling mining through powerful mining farms and pools. Fundamental decisions for the further development of the project should not only be made by the powerful entities, but should also be a community decision. This is what Decred wants to achieve.
Here's what the official website has to says:
Decred's technology enabled the world's first successful direct on-chain user-activated consensus vote. This represents a revolutionary approach to stakeholder governance where our community directs the project and makes decisions together. We are community-powered. Stakeholders who participate in Decred's decision-making are rewarded for their efforts.
The central technology to solve this problem for Decred is a hybrid consensus algorithm, a mixture of Proof-of-Work (PoW) and Proof-of-Stake (PoS). This is to ensure that both Miner and Decree holders have the same influence on the network.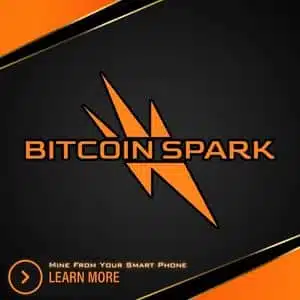 In contrast to Bitcoin, where almost all improvements have to be implemented via a hard fork, Decred wants to prevent this. The amendments to the Protocol will be implemented through soft forks adopted at Community level. Only after a successful vote on a proposed change should the changes be able to go live.
You can find the current price of Decred (DCR) here. Furthermore you can check the price development of Bitcoin, Ethereum and more than 2.000 Altcoins in our chart overview.
Decred's Story
The founders of Decred were Bitcoin developers in early 2013 and provided a group of 6 developers who wrote the "btcsuite", an implementation of Bitcoin in the programming language "Go". The basic idea was that multiple versions of the Bitcoin client software would make the network stronger if there was a bug with an implementation.
However, the founders realized that the Bitcoin community did not welcome developers who did not run a Bitcoin core. They identified three fundamental problems for Bitcoin: governance, financing of further development and centralisation of mining power. Decred was founded out of this situation and the aforementioned considerations.
How Decred works …
Decred Mining
In order to adapt the incentives, the block bonuses for mining are divided between PoW miners, stakeholders (PoS) and the Decred team in order to finance the further development of Decred.
As with Bitcoin, proof-of-work mining works in such a way that miners use their hardware to compete to generate the next block, process network transactions, and write the blocks and transactions into the block chain. Each time a block is created, about 30 Decred are released. The DCR are then divided as follows:
60% PoW Miner
30% PoS stakeholders
10% Decred Team (Decred Treasury)
Decred Governance
Decred's governance is based on a proof-of-stake consensus in which DRC holders can lock their tokens against so-called "tickets" in order to obtain voting rights ("tickets"). In order to have a say, the DCR must therefore be locked in time. In return, the tickets will allow you to participate in Decred's governance in three ways:
Agenda Voting" is on-chain voting on proposed changes to the consensus provisions of the minutes, whereby a proposed change of 75% of tickets must be approved for the change to take effect.
Voting to confirm the work of PoW Miner. For a PoW Miner to receive its share of the block bonus, at least three out of five tickets randomly called in the following block must approve the block. This gives ticket holders the opportunity to withdraw power from the PoW Miner in the event of undesired behaviour by miners (e.g. removal of empty blocks).
In addition, Decred's above-mentioned on-chain governance is complemented by off-chain governance via Politeia.
The platform "Politeia" is a website similar to Reddit on which amendments can be submitted. Proposals may concern the future direction of the project and include the use of Decred Treasury funds (10% of the Mining Reward). When motions are put to the vote, all tickets at that time are entitled to vote yes or no to the proposal.
Further developments
As described, 10% of the Mining Rewards go to the Decred Team to ensure that the project continues to evolve and to meet the needs of the community. According to the website, the following features are planned for 2018 and early 2019:
SPV Wallet Support
Politeia votes
Lightning Network
First privacy features
Decentralised control of funds
Decentralized autonomous entities
Scalability optimization
Decentralized Exchange
Expansion of marketing
Bottom line: Is Decred worth investing?
For Decred fans, the DCR crypto currency is everything Bitcoin should have been from the beginning. On the other hand, there are also many critics who question what makes Decred different from other crypto currencies. A hybrid consensus algorithm of proof-of-work and proof-of-stake is also used by other crypto currencies, such as Aeternity, to make collaborative decisions about the further development of the project and to prevent centralization of mining.
Nevertheless, Decred is an exciting project that works on solving a real problem and has developed an interesting model for it. Therefore Decred could be a project to be observed in the next months.
Last updated:
[ratings]
Crypto News Flash does not endorse and is not responsible for or liable for any content, accuracy, quality, advertising, products, or other materials on this page. Readers should do their own research before taking any actions related to cryptocurrencies. Crypto News Flash is not responsible, directly or indirectly, for any damage or loss caused or alleged to be caused by or in connection with the use of or reliance on any content, goods, or services mentioned.