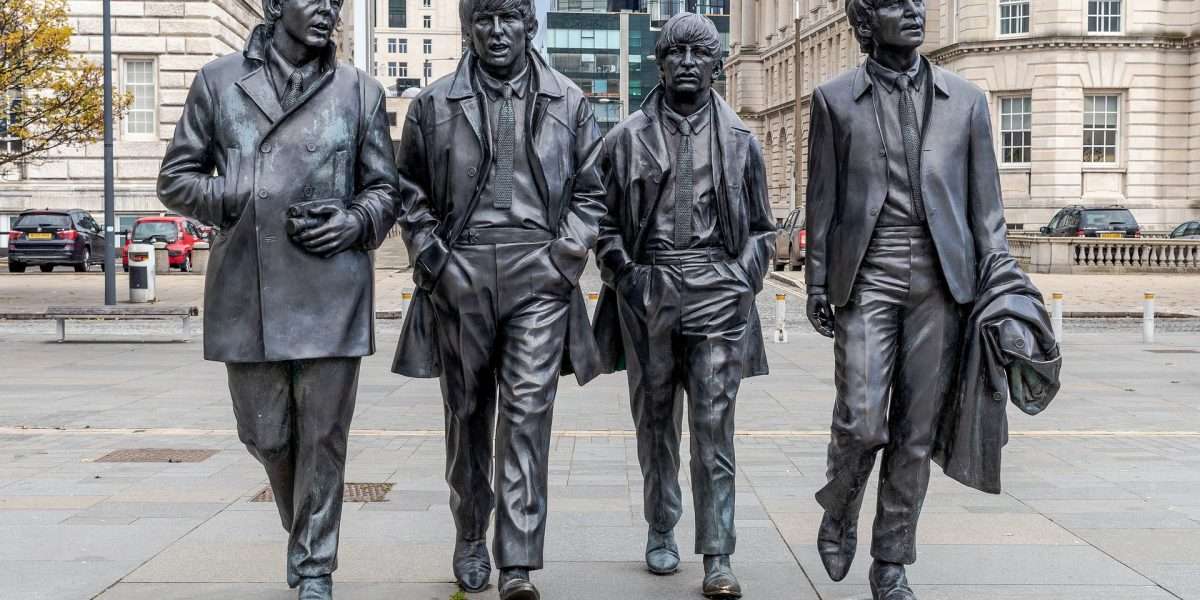 The Beatles had to turn to streaming after holding out for so long and this was what opened them up to a market of young people that would never buy a CD.
Bitcoin ETFs will do the same for the crypto, only that in this case, it will be to appeal to the older investors who would never touch it at retail exchanges.
---
The Beatles will be remembered as one of the greatest talents in music (if not the greatest) of all time. Formed in Liverpool and led by John Lennon and Paul McCartney, their signature sound brought joy to billions and influenced music for centuries to come.
However, for a very long time, their music was conspicuously unavailable on streaming platforms. The band first joined Apple's iTunes in 2010 and many other major platforms like Spotify and Apple Music in 2015.
What does this have to do with Bitcoin? Well, one analyst believes that this is the same spot BTC finds itself in with the launch of Bitcoin ETFs in the U.S.
The Beatles-iTunes moment with the Bitcoin ETF
The Beatles are the highest-selling band of all time. However, with time, a new generation of music consumers was born that wanted nothing to do with CDs. These consumers would never listen to a Beatles song if it meant purchasing a CD and would lose out on "A Day in the Life," "I Want to Hold Your Hand," "Yesterday," and many other iconic hits by The Beatles.
This is exactly what a Bitcoin ETF will do for the cryptocurrency, Bloomberg Intelligence's Eric Balchunas believes.
A lot of the older people, and the advisors here in the U.S are just not going to go to a Bitcoin exchange but they will buy an ETF. It plugs into the plumbing very well. They trust it, it's regulated.
Balchunas, who specializes in ETFs for Bloomberg pointed out that the advisory sector in the U.S has about $25 trillion worth of assets under management.
Even for a 5 percent allocation, which is maybe small, that's a trillion dollars right there.
And while the ProShares Bitcoin Strategy ETF has received massive interest (almost too much interest even), Balchunas doesn't believe it's the one to land us in Canaan. The ETF, which trades under the ticker symbol BITO, was the first in the U.S.
Related: ProShares Bitcoin ETF registers record trading volumes on debut, BTC price crosses $64,000
He compared BITO to the United States Oil Fund (USO) "which some traders use but only trades like $2 or $3 billion. It's not the GLD, which is what everyone wants. Everyone wants a physically-backed Bitcoin ETF. Gary Gensler is not approving that any time soon."
GLD refers to the SPDR Gold Shares ETF, a product of State Street Global Advisors. At one point, it was ranging between being the largest or second-largest ETF globally.
Despite his bullish outlook on Bitcoin ETFs, Balchunas is cautious with cryptocurrencies in general and their future. Unlike stocks that derive intrinsic value from dividends and earnings growth, Bitcoin is more of a commodity, and "commodities are only worth what the next person will pay."