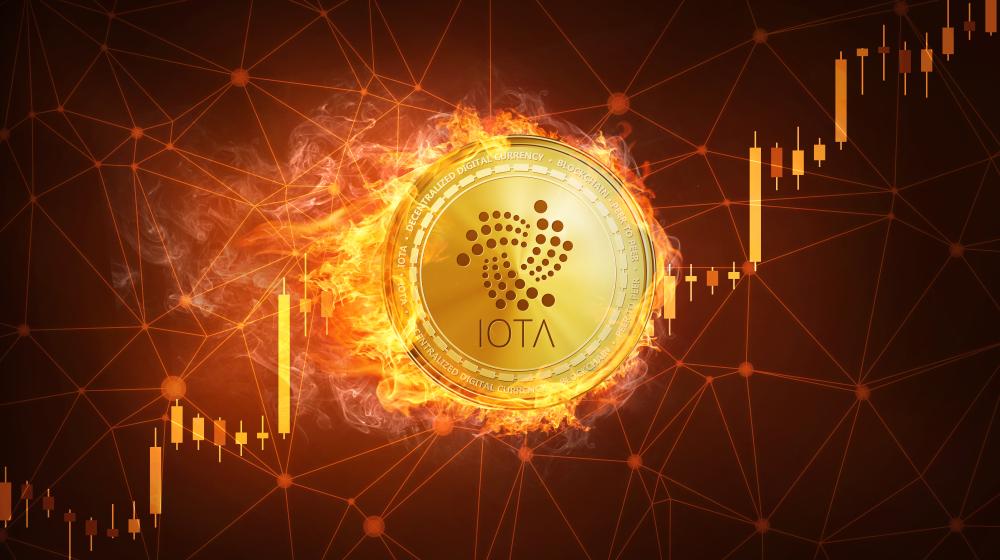 The rating agency Weiss Ratings has updated its crypto ranking, with IOTA moving up to third place. Bitcoin and Ethereum continue to rank 1 and 2.
IOTA received a "B+" rating in the field of "technology and adaptation grade", but only a "D-" for "market performance".
---
The controversial rating agency Weiss Ratings, which rates not only cryptocurrencies but also shares, ETFs, investment funds, insurance companies and banks, has updated its crypto rating. The biggest winner of the new ranking is IOTA. In the overall ranking of "Top Coins", IOTA ranks third after the two leading cryptocurrencies by marketcap, Bitcoin (BTC) and Ethereum (ETH).
With a rating of "B", IOTA is just behind Bitcoin and Ethereum, both of which receive a "B+". In particular the rating in the field of "technology and adaptation grade" is very positive for IOTA with a "B+". As well as Ripple (XRP), however, IOTA only receives a "D-" in the field of "market performance" by the rating agency.
Both cryptocurrencies share the common fact that they were able to write numerous positive headlines about the past year. However, the price of both, IOTA and XRP, did not follow suit to the same extent. In terms of technology, Tezos and Cardano are still ahead, followed by Cosmos, Fantom and Ethereum. IOTA does not appear in the top 5.
For a long time IOTA flew under the radar of Weiss Ratings. This changed in early April 2019 when the rating agency contacted the IOTA Foundation, whereupon Weiss Ratings completely changed its assessment and issued a statement equating the quality and commitment of the development team with Cardano.
Shout out to the #IOTA foundation and a big thanks for the wonderful discussion yesterday. IOTA is one of those projects anyone serious about crypto cannot afford to ignore!

In our view, #IOTA is up there with #ADA in terms of the quality of the dev team and commitment to their vision. IOTA is much more ambitious which may be detrimental to their success. Cardano is more pragmatic in working with existing blockchain-based systems.
One possible reason for IOTA's poor market performance
In contrast to other cryptocurrencies, IOTA bears a significant difference. The main focus of the IOTA Foundation is to develop a protocol for the Internet of Things, which is intended to serve as a basis for the use in a machine economy. Although value transactions in the form of IOTA (MIOTA) play a role in this context, the Tangle technology also offers the possibility to send "only" data transactions.
Therefore, the IOTA token does not necessarily have to play a decisive role for the success of IOTA technology, even though it can be used, for example, to pay for services between two machines. This can be a deterrent to investors and may have influenced the performance of the IOTA token in the past.
However, it should also be noted that Bosch, for example, has already received a patent in October 2019 to develop a digital payment system based on IOTA.In this respect, the IOTA Foundation's focus on real use cases, even beyond the token, need not be a shortcoming at all. Bosch wrote back then, in the part of the document that specifically referred to IOTA:
An execution of the invention is based on the distributed database "Tangle", which forms the core of the new cryptocurrency IOTA. Similar to a blockchain, it can be assumed that none of the IOTA tokens will be issued twice or that a possible attacker can manipulate account balances in any other way.
Our top recommendation: Buy Bitcoin, Ethereum, XRP and Cardano from eToro
Broker
dd
trgegr

✔️ Buy 15 cryptocurrencies
✔️ Bitcoin CFD with leverage
✔️ Insurance up to €20.000
✔️ PayPal, SEPA, credit card
**= Risk warning: 75% of retail CFD accounts lose money when trading CFDs from this provider.