The startup "Unstoppable Domains" offers the registration of website domains on the Ethereum blockchain.
Users who register a .zil domain currently get the same name as the .crypto domain for free.
The receipt of cryptocurrency payments should thus be greatly simplified and adaptation promoted.
---
Newcomers to the crypto market are often confronted with the challenge that both the first transfers and the receipt of payments with Ether or other cryptocurrencies are carried out with a queasy feeling. Although there are now many instructions, no sign should be wrong, otherwise the money is lost. There is no bank or other institution that could be contacted in case of a problem.
A new startup from the United States of America has taken up the problem and offers a simple practical solution.
Unstoppbale domains allows wallet-linking with website-domain
The San Francisco-based software company "Unstoppable Domains" has made it its business to make sending and receiving payments with cryptocurrencies as easy as possible. The company announces in its latest press release that it has established a domain registry for web sites registered on the Ethereum Blockchain.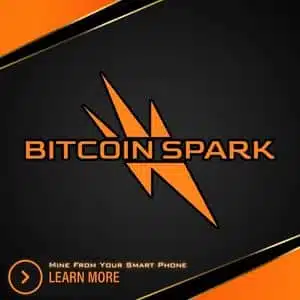 Users can purchase a .zil or .crypto domain. The special feature is that the website can be linked to a wallet receiving address. This allows an external person or company to simply insert the web page name when sending the transaction without having to know the long string of characters of the wallet receiving address. This simplifies the way transactions can be sent and received.
Unstoppable domains act blockchain independent and support domain endings on both the Ethereum blockchain and the Zilliqa blockchain. The company already announced in April this year that further domain extensions will be added to the portfolio.
>> Buy Ethereum (ETH) quickly and securely with PayPal, credit card or bank transfer at eToro.
Visit Website
<<
Project meets great interest in the crypto market
The cryptocurrency community began selling more than 100,000 .zil domains a few hours ago, the company's first domain extension. Users who now buy a .zil.domain with 8 or more characters will receive the .crypto domain of the same name and a voucher per domain for free for a limited time. This special offer runs until 21.10.2019.
Matthew Gould, co-founder and CEO of the company, explains that this step can decisively advance the adaptation of cryptocurrencies:
We believe that tribalism in the crypto community is slowing down adoption of the technology. .Crypto is a domain name system meant to be used for any cryptocurrency payment and with any cryptocurrency wallet. Sending money to a .crypto domain is a way simpler user experience for the millions of cryptocurrency users that currently have to copy/paste and type in long addresses in order to transact.
Domains that are based on the blockchain fulfill many functions that traditional domains cannot perform. These include the following:
Best Crypto Exchange for Everyone:
Invest in Ethereum (ETH) and 70+ cryptocurrencies and 3,000+ other assets.
0% commission on stocks – buy in bulk or just a fraction from as little as $10.
Copy top-performing traders in real time, automatically.
Regulated by financial authorities including FAC and FINRA.

2.8 Million Users
Get Started
Domains can be used as a payment gateway for cryptocurrency payments.
Other companies and governments cannot control the content you show on your website. This means that websites can be used without censorship.
Alternate Root – Are not governed by and don't require approval from ICANN.
A payment is made once and the domain can be kept for life, without further ongoing costs.
Blockchain domains do not require an escrow agent to securely exchange the domain or funds. This transfer can happen in less than 1 minute, from or to anywhere in the world.
Crypto News Flash does not endorse and is not responsible for or liable for any content, accuracy, quality, advertising, products, or other materials on this page. Readers should do their own research before taking any actions related to cryptocurrencies. Crypto News Flash is not responsible, directly or indirectly, for any damage or loss caused or alleged to be caused by or in connection with the use of or reliance on any content, goods, or services mentioned.