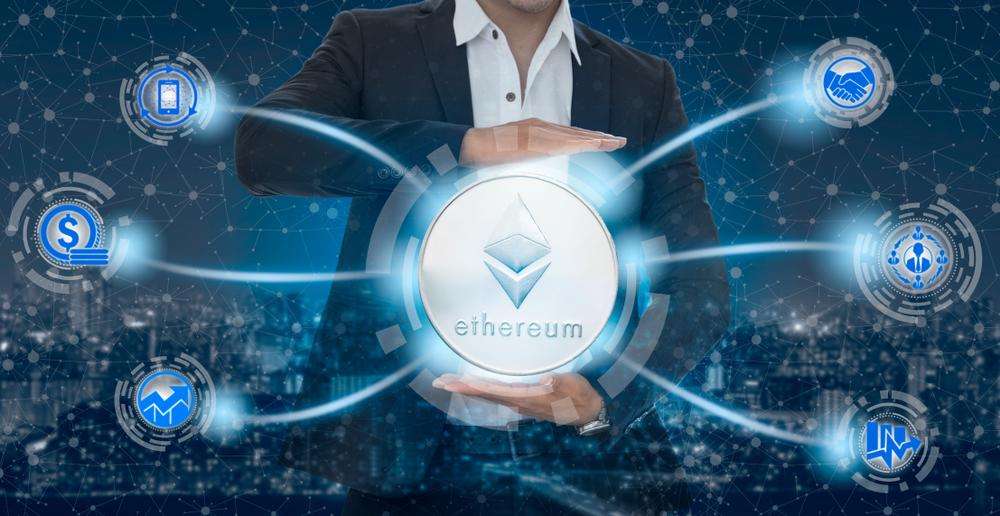 Buterin revealed in a recent interview that Ethereum's scaling will take a turn soon as Optimism rolls out its layer-2 solution, enabling Ethereum to scale by a factor of 100.
He is also optimistic about the merging of Eth1 and Eth2 as well as the continued progress in layer-1 and layer-2 scaling solutions.
---
The Ethereum community has been anticipating the migration into Ethereum 2.0 as it will finally allow the network to scale. However, according to the man who wrote the Ethereum whitepaper, scaling may come sooner. Vitalik Buterin indicated recently that Ethereum could be on the verge of 100x scaling as Optimism rolls out its layer-2 solution in the coming weeks.
Buterin joined American entrepreneur Tim Ferriss on his podcast, alongside AngelList founder Naval Ravikant. He dived into all things Ethereum, from what vision he had when he created the network to DeFi and NFTs.
On Eth2, Buterin clarified that it's already been running for months now. However, the Ethereum network is yet to migrate into the new chain. This is because the core development team wants to assess Eth2 for a while first before merging the two chains.
"So I think it's important to reiterate because I think a lot of people haven't fully absorbed this. The Eth2 chain is already running. So there's already a proof-of-stake chain," the Canadian developer stated.
Optimistic about the future
Buterin has been one of the core proponents of layer-2 scaling solutions. These focus on building protocols atop the Ethereum blockchain that enable it to scale. One of the scaling solutions he believes will have the biggest impact is rollups. These are layer-2 solutions that store transaction data on a sidechain before bundling them together on the main chain. This leaves the main chain with enough bandwidth to process more transactions and eliminates congestion.
The thing that the Ethereum ecosystem is the most excited about is something called rollups. And rollups are really powerful because they can support not just payments. They can support the full generality of applications, exactly the same applications that you can run directly on the Ethereum blockchain itself. But if you do those things inside of a rollup, they become 100 times cheaper.
One of the projects working on rollups is Optimism. Buterin believes that it will launch its rollups 'fairly soon.'
And so with rollups, as I mentioned, the Optimism fully EVM capable rollup is likely to launch, an initial being that release in around a month or so.
Ethereum's developers are also working on other scaling solutions, one of which is sharding. This is a process in which the main chain is split into new smaller chains, known as shards. This allows every node to only download and process a small portion of the data in the network. According to Buterin, combining sharding with a proof-of-stake consensus mechanism will improve the Ethereum blockchain 100 times.
Subscribe to our daily newsletter!
No spam, no lies, only insights. You can unsubscribe at any time.

So rollups are coming very soon and we're fully confident that by the time that we need any more scaling of that, sharding will have already been ready for a long time by then.
Crypto News Flash does not endorse and is not responsible for or liable for any content, accuracy, quality, advertising, products, or other materials on this page. Readers should do their own research before taking any actions related to cryptocurrencies. Crypto News Flash is not responsible, directly or indirectly, for any damage or loss caused or alleged to be caused by or in connection with the use of or reliance on any content, goods, or services mentioned.