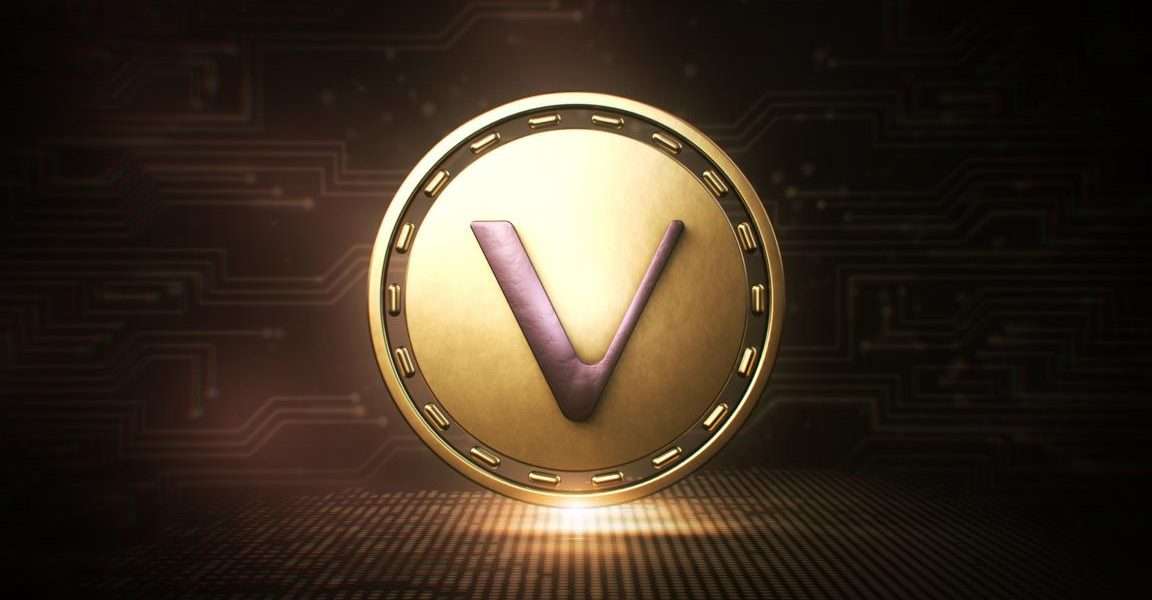 VeChain Americas' CEO recognizes that Google, IBM, and Amazon bring legitimacy to the blockchain industry with their involvement in the sector.
According to customers of VeChain, the ToolChain is faster and easier to deploy than IBM's Food Trust.
---
VeChain's Americas CEO Jason Rockwood was interviewed within the series "Humans of Blockchain". Part of an initiative of the Vechain101 website, the series attempts to show "the human side" of the blockchain industry and contribute to its adoption.
Rockwood is responsible for the supervision of VeChain's business and operations in the Americas. Prior to his current position, he served as Chief Information Officer (CIO) for Oasis Collections and was Vice President of Mobile Strategy and Innovation for the Miami Heat basketball team, among other positions he has held in his career. In response to how he entered the blockchain industry, Rockwood said:
I first got into blockchain via Bitcoin, waaay back in 2011. I bought my first bitcoin at only $10! Unfortunately I sold the top—$100! I missed the boat on Ethereum; was buying $XRP in 2013 when it was only $0.00001 but lost my password… Needless to say I've made a lot of mistakes along the way, but VeChain wasn't one of them!
Rockwood added that he began to get more involved with the industry during the 2017 bull market when Bitcoin reached its previous all-time high at just under $19,700. At that time, VeChain was preparing for a company rebranding. Rockwood said it was the only project that met its standards as a CIO. His first contact with VeChain's CEO and co-founder "Sunny" Lu was as follows:
Meeting Sunny for the first time, at a speaking engagement at Harvard, I knew I had made the right decision to be involved. The vision, dedication, and professionalism of Sunny and the team are world-class. I started working for VeChain full time as GM VeChain USA about a year after meeting Sunny for the first time.
Microsoft, IBM, and Google compete with VeChain
Rockwood worked informally for VeChain during 2018. After one year, he became a formal part of the blockchain company's team. There, he has contact with a wide range of customers that use VeChain's solutions to improve their business management:
One of my favorite things about working with VeChain is the sheer variety of clients I talk to in the course of a day. Anyone can use ToolChain, so in the course of a day I'm speaking (for example) to seafood companies, cannabis companies, fashion brands, consulting agencies, etc. It's incredibly diverse!
VeChain's Americas CEO also added that the industry is diversifying in terms of the different blockchain solutions offered by companies such as Google, Microsoft, Amazon, IBM, among others. The entire industry benefits from these names getting involved; they give "legitimacy and scale" to the industry. However, Rockwood believes that VeChain will be one of the behemoths of the future.
One of VeChain's biggest challenges in the Americas is that the market is still emerging in several countries. For example, in the United States, many companies have shown interest in VeChain's solutions, but are still hesitant to adopt them.
Rockwood stated that the IBM FoodTrust solution is its biggest competitor. He also thanked IBM because it forces VeChain to raise its standards. In that sense, he stated the following:
IBM is almost single-handedly creating the US market demand for enterprise blockchain in supply chain. I'm grateful for that. At the same time, our customers tell us that VeChain ToolChain is faster to deploy, easier to understand the business value, and requires less of an upfront investment to get started.