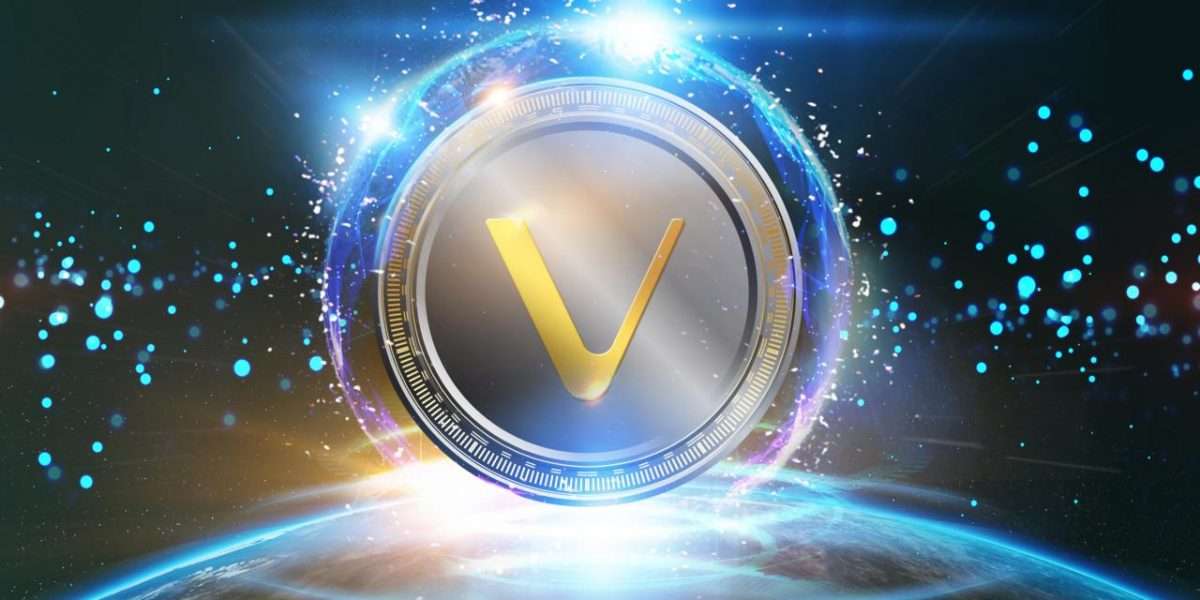 A recent report by CREAM, a blockchain incubator, delved into why VeChain is doing for blockchains what Amazon Web Services did for software.
VeChain has focused on making its blockchain plug-and-play with Toolchain, enabling businesses to get into blockchain with no major technical expertise.
---
Amazon Web Services has become one of the world's most important foundations in the digital era, allowing businesses to access cutting-edge tools efficiently and at a fraction of the costs. According to a recent report by a blockchain incubator, VeChain is doing to public blockchains what AWS did for software. The report singles out VeChain's ToolChain as its most important features, allowing businesses to easily integrate blockchain technology.
The king of enterprise blockchains
Bitcoin is the king of cryptocurrencies while Ethereum is the world's most utilized blockchain. However, when it comes to enterprise blockchain, VeChain is becoming one of the most important players. Some of the world's largest companies are building on VeChain, including Walmart, BMW, Bayer, H&M, LVMH and more.
In its report, blockchain incubator CREAM attributed VeChain's success to its ability to identify the critical needs of businesses and solving them. One of the ways it has achieved this is through ToolChain, its blockchain-as-a-service (BaaS) platform. ToolChain allows businesses to integrate the VeChain blockchain with little coding.
In its most simple form, ToolChain comes as an 'off-the-shelf'  low-code/no-code platform, providing versatility and flexibility in a manner that can be rapidly deployed, in as little as 30 minutes. Suddenly, businesses without technical expertise or in-house developers are able to take advantage of the numerous benefits of public blockchain for their own businesses, massively reducing lead times, costs and complexity.
ToolChain comes with a number of tools that make it easy to integrate the VeChain blockchain. They include readily customizable mobile applications, IoT sensors and chips and access to VeChain's unique native fee delegation functionality.
At a time when regulators have taken a keen interest in blockchain, ToolChain operates across jurisdictions. This is because ToolChain users never have to deal with digital currencies directly. Rather, they pay for the service in the same way they would pay their internet service provider. VeChain's fee delegation protocol handles the VTHO burn via the VIP191 contract.
The ToolChain package further appeals to businesses because of VeChain's partnerships with leading firms. It has partnered with PwC and DNVGL which provide data quality assurance to its clients. These firms give the on-chain data greater trust and economic value.
The future of public blockchains
For many global firms, customization is key. These firms want the products they use, be it software or hardware, to reflect the company's brand. ToolChain offers them this, as CREAM outlined.
ToolChain's advanced version can be completely customized and stripped of its branding. Channel partners, for example, can redesign and repackage ToolChain, building 'their' BaaS/SaaS platforms/products, all the while, running said service on VeChainThor.
Companies using ToolChain have already showcased this. Walmart's Food Safety Traceability System is one such customized system.
The report added, "With ToolChain 4.0, its most recent iteration, VeChain has built a solution that neatly complies with business needs whilst cleverly addressing regulatory obstacles, ensuring rapid, pain-free deployment of public blockchain anywhere across the global economy. VeChain is completely unmatched in this capability."
Best Crypto Exchange for Everyone:
Invest in VeChain and 70+ cryptocurrencies and 3,000 other assets.
0% commission on stocks – buy in bulk or just a fraction from as little as $10.
Copy top-performing traders in real time, automatically.
Regulated by financial authorities including FAC and FINRA.

2.8 Million Users
Get Started
Crypto News Flash does not endorse and is not responsible for or liable for any content, accuracy, quality, advertising, products, or other materials on this page. Readers should do their own research before taking any actions related to cryptocurrencies. Crypto News Flash is not responsible, directly or indirectly, for any damage or loss caused or alleged to be caused by or in connection with the use of or reliance on any content, goods, or services mentioned.