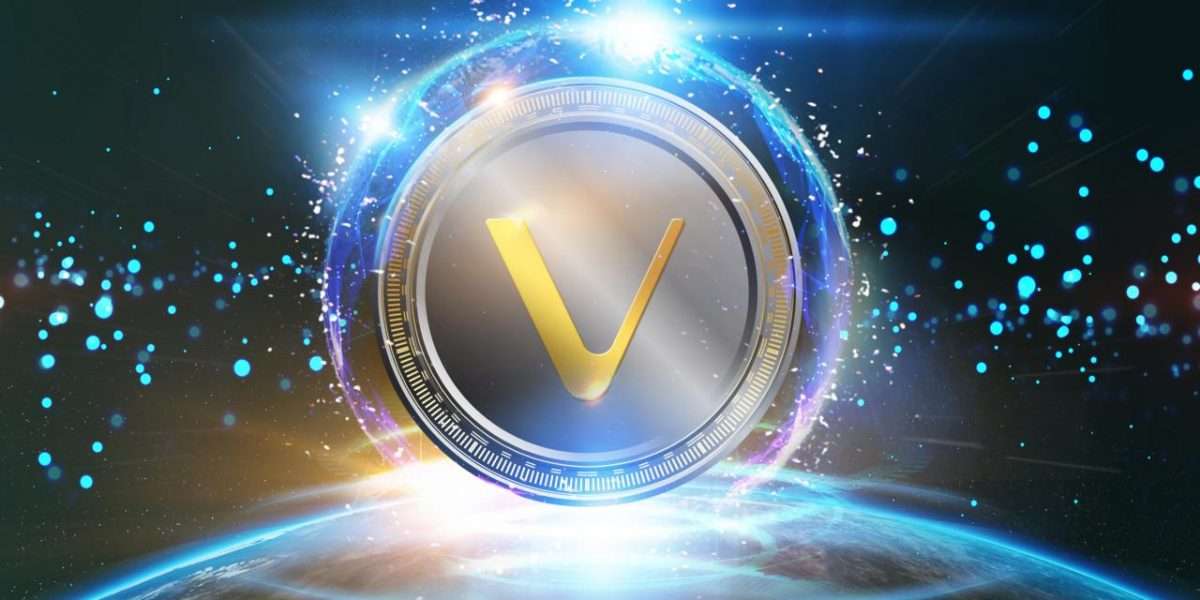 VeChain has entered a cooperation with the smart tag provider Ubique Tag from China.
The partnership enables the complete tracing and documentation of high-priced alcohol brands on the VeChainThor blockchain.
---
In 2020, companies worldwide will continue to suffer financial losses from counterfeit products. According to statista.com, the damages amount to more than $320 billion. Among the affected industries are the food and spirits industry, which is also experiencing large losses in China. The new cooperation between VeChain and Ubique Tag now declares war on counterfeiters.
Ubique is a professional smart tag supplier holding more than 20 national patents in China and is driving the development, manufacturing and application of RFID and EAS tags. Ubique is also the second largest EAS tag supplier in the world.
Product Tracking with the VeChain ToolChain™
In a new blog post VeChain has announced the cooperation with Ubique Tag. The company has integrated VeChain 's tracking services ToolChain™ to enable its customers to trace high-quality liqueurs and spirits as a first step. Several variants of Baijiu Liqueur (popularly known as China's national drink) from Yanghe and Shuangqu and two subsidiary brands of Jiangsu Yanghe Brewery Joint-Stock Co. Ltd. have already completed over half a million transactions on VeChainThor blockchain since its launch.
According to data from the China Alcoholic Drinks Association, sales across China have fallen by more than 40% due to the corona pandemic. However, in contrast, new online sales channels have been established and are growing steadily due to the new conditions, according to Euromonitor. However, there are also numerous counterfeit products in this area.
The Yanghe Group therefore collaborates with Ubique Tag and uses the new possibility of the "IoT+Blockchain" traceability solution based on the VeChain ToolChain. This involves placing two QR codes on both the bottle and the carton to verify the authenticity of the products through a double check. According to VeChain's report, this solution is unique to date and provides unparalleled security.
All important data regarding production, distribution and other important information along the supply chain is logged on the VeChainThor Blockchain and stored in a tamper-proof manner. End-users can scan the QR Code by using a scanner and get immediate access to all stored product information. The Yanghe Group also benefits from this, as valuable data about suppliers and delivery times can be collected and evaluated. By verifying authenticity, confidence in the products will increase in the long term, and so will the companies' sales.
On the other hand, Ubique Tag can extend its own product portfolio in cooperation with VeChain by block chain applications. The VeChain ToolChain™ offers different interfaces to the Blockchain technology, which can be tested and integrated into the own processes by companies easily and quickly without any previous knowledge.
Our top recommendation: Buy Bitcoin, Ethereum, XRP and Cardano from eToro
Broker
dd
trgegr

✔️ Buy 15 cryptocurrencies
✔️ Bitcoin CFD with leverage
✔️ Insurance up to €20.000
✔️ PayPal, SEPA, credit card
**= Risk warning: 75% of retail CFD accounts lose money when trading CFDs from this provider.