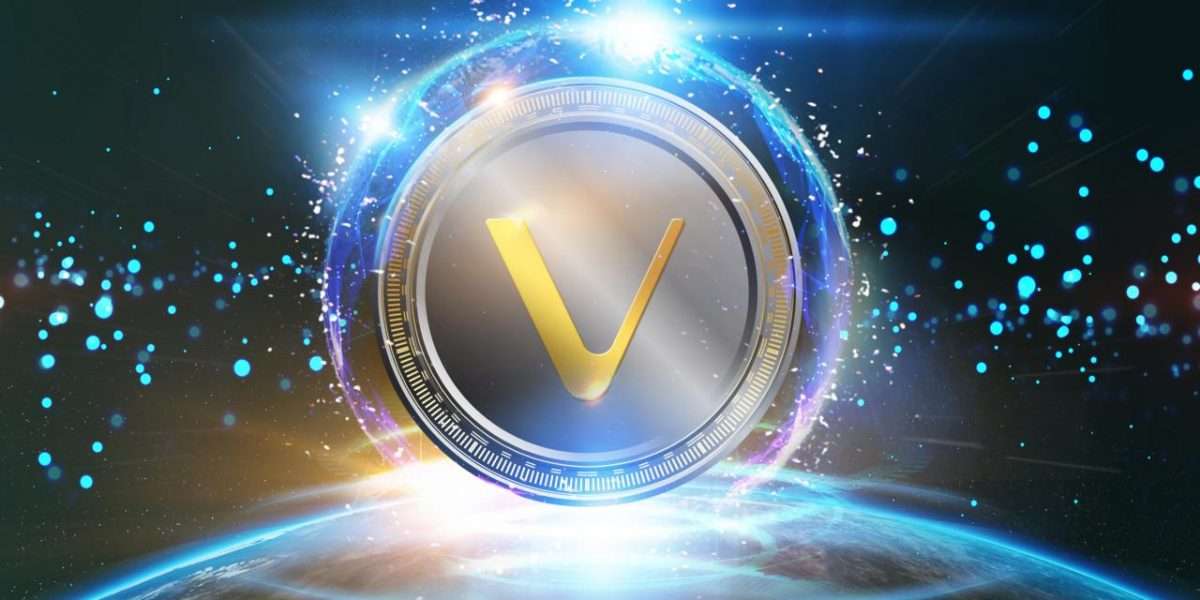 VeChain, in cooperation with DNV GL VeTrust, has developed VeTrust to provide small and medium-sized hotels in China with immediate access to blockchain-as-a-service services.
VeTrust is a blockchain-based risk self-assessment application designed to improve security and risk management during and after the coronavirus.
---
In a new article VeChain has presented a new application to fight the coronavirus. VeTrust has been developed in cooperation with DNV GL and provides a blockchain based risk self-assessment application to assess and improve the safety of the company and its employees during and after the coronavirus pandemic. VeTrust pursues the following goal:
By using the one-stop data BaaS platform VeChain ToolChain™, VeTrust combines DNV GL's hospital-grade My Care™ methodology and track record to help businesses start managing COVID-19 risk factors, starting with small to mid-scale hotels in China.
The report states that VeTrust combines DNV GL's hospital-grade My Care™ application with the Baas platform, VeChain ToolChain™, to help companies assess COVID 19 risk factors. In the first test run, VeTrust will initially be available to small and medium-sized hotels in China for practical application.
Using VeTrust hotels can create unalterable and trustworthy proof of the cleanliness and/or safety standards in their hotel in order to evaluate and monitor the preparation of meals or the housekeeping in the hotel. By using the VeChain ToolChain™ and VeTrust, a standard self-assessment checklist for infection risk management can be created.
It combines the most important aspects of the DNV GL standards in the field of infection risk management in healthcare, quality management and maturity safety assessment standards in one application. In addition, the use of the blockchain can effectively reduce operating costs and optimize process flows.
VeTrust is also expected to deliver additional long-term benefits by providing online training materials and in-app-app evaluation checklists, which will help to provide hotels with up-to-date solutions that meet current regulatory standards and consumer concerns. VeTrust provides an entry-level application for hotels of all types to access blockchain-as-a-service services quickly and affordably.
Coronavirus causes great economic damage worldwide
According to official figures, the coronavirus caused a loss of more than $9.44 billion in sales in China's hotel industry and a strong loss of confidence. In the process, 74.29% of all hotels were closed for more than 27 days. VeTrust is designed to help restore confidence in the industry and give companies the ability to better assess and evaluate certain processes.
Subscribe to our daily newsletter!
No spam, no lies, only insights. You can unsubscribe at any time.

A few months ago, DNV GL introduced My Care, an infection risk management method that helps companies better assess and evaluate the risk of infection for all parties involved. My Care is already used by well-known hotel chains such as ITC Hotels, InterContinental and the Convention Center in Shanghai.
Another helpful application is the E-HCert solution, which was developed in cooperation with I-Dante. The application functions as an automatic test and determines at the airport in Cyprus whether a person is a carrier of the COVID19 virus. All information and user data are stored reliably and unchangeable on the blockchain and used in the fight against the coronavirus.
Crypto News Flash does not endorse and is not responsible for or liable for any content, accuracy, quality, advertising, products, or other materials on this page. Readers should do their own research before taking any actions related to cryptocurrencies. Crypto News Flash is not responsible, directly or indirectly, for any damage or loss caused or alleged to be caused by or in connection with the use of or reliance on any content, goods, or services mentioned.