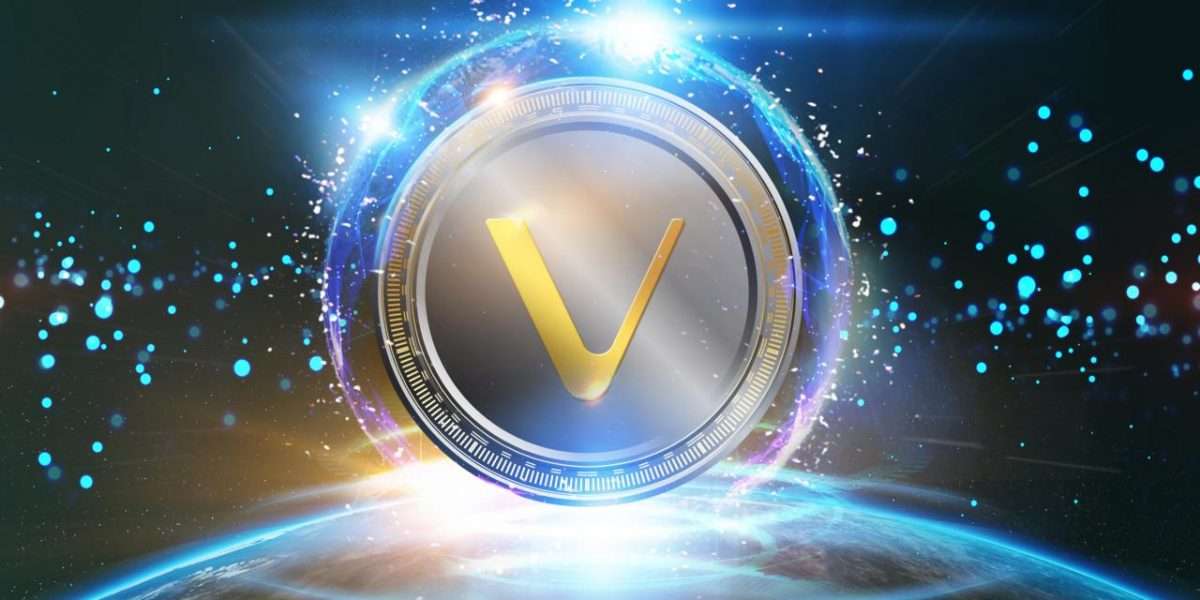 TÜV Saarland has issued VeChain with the world's first 5-star blockchain service certificate.
The certification confirms the high level of maturity of the VeChainThor blockchain and names the project as a pioneer in the field of blockchain for enterprises.
---
Since its official launch to date, VeChain has been able to attract numerous well-known heavyweights from various industries, such as PwC, DB Schenker, BMW, DNV GL, Kuehne & Nagel, Shanghai Gas, and many more, as partners. These companies rely on VeChainThor Blockchain 's versatile applications and wide-ranging expertise in the enterprise sector. New certification underpins VeChain's ambition to become the leading Blockchain-as-a-Service solution.
#VeChain has been certified as the first & only approved 5-Star Blockchain Service Provider by TÜV Saarland!

TÜV Saarland is accredited & trusted by governments worldwide. This certification further solidifies our leadership in the blockchain industry.https://t.co/rR3KqqoPuG

— VeChain Foundation (@vechainofficial) December 22, 2020
TÜV Saarland certifies VeChain
TÜV Saarland is accredited by the renowned European certification body DAkks, the national accreditation body of the Federal Republic of Germany. TÜV Saarland's blockchain service certification methodology is based on established blockchain service evaluation standards and industry-leading expertise and experience. The evaluation model is highly regarded internationally, so much so that the blockchain certification model has been authorized for use by the Certification and Accreditation Administration of the People's Republic of China (CNCA) in China.
The methodology used by TÜV Saarland Shanghai involved conducting rigorous audits around blockchain-based services such as those offered by VeChain. This involves assessing elements such as technical scalability, network reliability, and practicality of use, among others. In addition, VeChain had to demonstrate that the use of the services offered by the company complies with the regulations of various jurisdictions.
Furthermore, VeChain Foundation was required to submit a detailed reporting system that provided deep insights into technical documents and business plans. Due to its mature technology and numerous market-proven blockchain use cases, VeChain was thus certified as the first and only approved 5-star blockchain service provider under the notation of TÜV Saarland. Thorsten Greiner, Managing Director of TÜV Saarland, elaborates that VeChain is one of the pioneers in the industry and its enterprise services meet the highest standards:
As the first company to receive the five-star service certification, VeChain has demonstrated its advantages and has the potential to bridge more large-scale enterprise digital systems or government projects.
The CEO of VeChain, Sunny Lu, is honored and describes that VeChain can especially help companies that have had to limit or even completely stop their business operations due to the corona pandemic:
We are honored to be granted this certificate, and will be looking for ways to further improve our services in the business world. Faced with the impact of COVID-19, many decision makers are seeking new business recovery capabilities and growth points, which can be effectively assisted by VeChain's blockchain services.
VeChain ToolChain™ will pave way for mass adoption
The VeChain ToolChain™ is a blockchain construction kit through which enterprises can integrate blockchain services into their business without much technical knowledge. In a recent update, Sunny Lu elaborates that the VeChain ToolChain™paves the way for mass adoption.
Implementing the ToolChain takes only a few weeks, so businesses can start reaping the benefits of blockchain technology in a short period of time:
Subscribe to our daily newsletter!
No spam, no lies, only insights. You can unsubscribe at any time.

Most of the current BaaS platform is still focusing on the underlying blockchain technology, like Nodes, Explorer, Wallets etc. VeChain ToolChain™ differentiates from other BaaS platforms with not only the advanced infrastructure services but its business-ready middlewares and third party service partners, which is THE missing part that enterprise clients can easily use to build their own business process and manage the data on blockchain.
Crypto News Flash does not endorse and is not responsible for or liable for any content, accuracy, quality, advertising, products, or other materials on this page. Readers should do their own research before taking any actions related to cryptocurrencies. Crypto News Flash is not responsible, directly or indirectly, for any damage or loss caused or alleged to be caused by or in connection with the use of or reliance on any content, goods, or services mentioned.