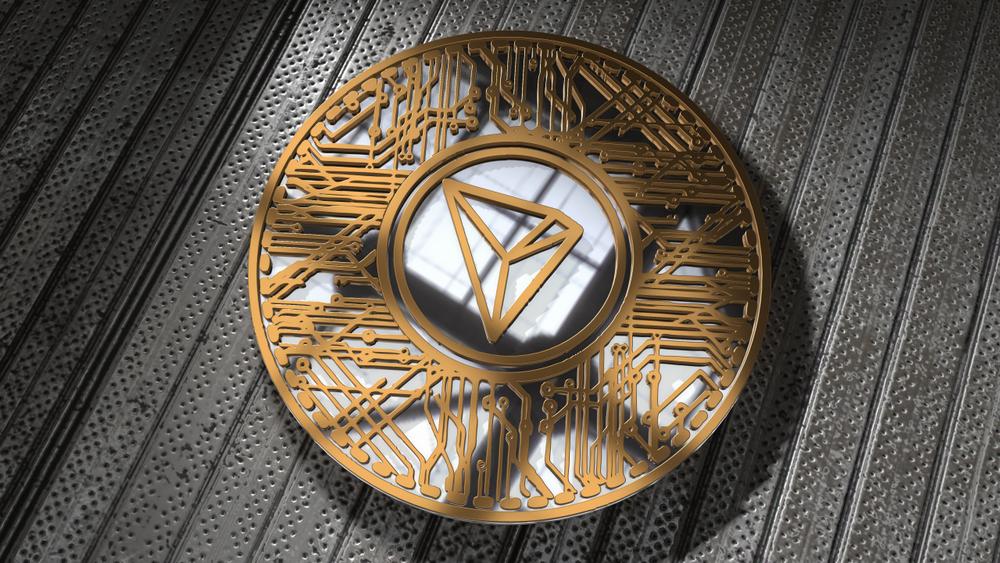 A report by The Verge accuses TRON CEO Justin Sun of bribery, lies, fraud and a frightening work climate.
The cornerstone of Sun's business is not technology, but the use of marketing to get money from users.
---
Justin Sun, the inventor and CEO of TRON is known for his aggressive marketing tactics, which is why he is not very popular in some parts of the crypto community, to put it nicely. But this is not the only reason why Sun is one of the most controversial figures in the crypto space. In January 2019, for example, evidence came to light that TRON had copied parts of IFPS and Filecoin from his white paper.
In addition, the Ethereum community accuses the TRON founder of copying trends and products from Ethereum's DeFi ecosystem to profit from their hype and success. Last but not least, an alleged fake Twitter vote caused a stir, where Sun is said to have bought votes shortly before the end. An investigative report from the renowned technology news website "The Verge" now casts an even worse light on Justin Sun.
Bribery, lies and fraud – The Serious allegations against TRON's founder
The report accuses Sun of bribery, lies, fraud and a frightening working environment. According to the report, which was prepared with the help of former employees of Justin Sun, the Chinese millionaire regularly tried to change his public image in the press with bribes or threats.
Specifically, The Verge cites the example of the Reddit moderator named u/perogies, who had hundreds of comments and posts on many channels such as r/Bitcoin, r/btc and r/CryptoCurrency. Sun is said to have paid him bribes to not write anything bad about Sun or TRON. When u/perogies did not want to cooperate anymore, he threatened to make the bribery scandal public.
However, Reddit removed the account from u/perogies after this incident. If you look at the user's recent posts, you can see that the vast majority of them contain criticism of TRX and Tron and are trying to warn users. Besides that the article paints a bad picture of Sun and describes a "scary working atmosphere":
When you see him in real life, he thinks he's a celebrity. He doesn't smile." He had an assistant bring meals on a platter to his office. […] One of Sun's lieutenants at Tron would carry Sun's bag across the office for him, deferentially walking a half step behind him. […] Employees talked about times when they could hear him kick his door while eviscerating workers in his office or over the phone. Everyone dreaded meetings. From then on, 'there were always rumors that he wanted to fire a bunch of people.'
The article also questions Sun's relationship to Alibaba founder Jack Ma. Especially in the early days of TRON, Sun advertised to be a "protégé" of Ma and his "good" relationship to the founder of the Chinese conglomerate Alibaba. But as the article reveals, this is not quite true:
After the disaster, a Tron employee ran into a top communication manager for Justin Sun's hero, Jack Ma, at a function in the Bay Area. 'As soon as I mentioned Tron and Justin Sun', she said, 'Please tell him that we don't want to have anything to do with him.'
In general, according to former TRON employees, Sun is only interested in taking money out of users' pockets. This is one of the reasons why TRON's marketing always takes precedence over technology, according to the author of the article:
Nearly everyone I talked to said the cornerstone of Sun's business wasn't necessarily technology, but using marketing to extract money from users. In a meeting, Sun once compared the marketing team's objectives to the business of a 'whorehouse.' With the failure of the Tesla stunt, the answer, to Sun, was to pursue a bigger, even flashier stunt: be the highest bidders at a charity auction for lunch with Warren Buffett.
Justin Sun responded in turn with a series of tweets highlighting TRON's successes. Specifically in response to allegations from individual former employees, Sun stated:
There is no merit to the false claims by Lucasz Juraszek, Richard Hall, & Cong Li, who are our former employees. Our legal counsel submitted all of the evidence to the court, & the dispute is currently pending in arbitration. We believe the decision will speak for itself.