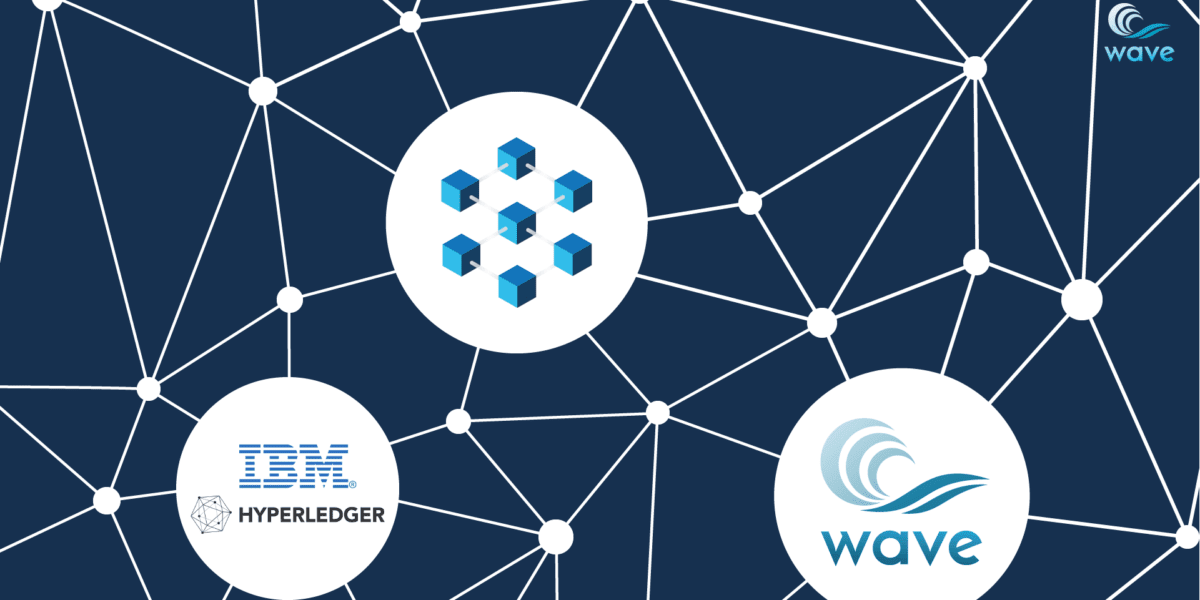 Waves announced that the decentralized Waves exchange will be launched early next year.
WAVE will provide daily rewards for any individual who is simply holding and storing their digital asset through staking.
---
The WAVE platform was developed in order to replace any inefficient and redundant technologies when it comes to financial spaces. The main goal of WAVE is to create utilization for cryptocurrency and to try and remove the complexities behind the exchange of digital assets, by using the power of blockchain technology. The global economy is in turmoil, and now digital solutions could have a great impact on it, especially those who offer high-interest rates.
What is a blockchain?
Blockchain has a rather complicated technology behind it, but the foundation and principle is pretty simple. What bockchain includes, is a growing list of records with time and transaction data in "blocks" which are then linked together in a chain. The system is completely decentralized and it works on a peer-to-peer network that prevents any modification and it was first invented to operate with the Bitcoin cryptocurrency.
Today, there are thousands of applications for blockchain and many companies use it for their cryptocurrencies, developing apps, and so on. Even governments & banks take use of the blockchain and it's features, in order to improve the speed of transactions or convert their land register to blockchain like countries like Georgia.
Since the whole concept is open-source, any developer can easily access it and work on it. WAVE is collaborating with developers from IBM Hyperledger, which is IBM's blockchain framework, to build their own blockchain.
The testnet & mainnet
When we're talking about the WAVE Mainnet development, it's mandatory as with any other blockchain that has been developed in the past, to begin with a testnet. A testnet is basically nothing else than an alternative Blockchain, which is solely used for testing purposes.  The coins that are created on the testnet are only there for testing and are never supposed to held any value.
Today, the testnet is in its version 3 and it has seen much improvement over time in order to simplify the testing and bring down processing times. Once WAVE's developers have finished the testnet and are confident in the Blockchain's functionality and security the development of the mainnet will begin.
A mainnet is a term used in the cryptocurrency space to describe a fully-functional Blockchain, capable of receiving and sending transactions with no difficulties. Every transaction made in this environment, will be broadcasted, verified and recorded on WAVE's blockchain in a smart, safe and secure way and it will be possible to track it on WAVE's own explorer.
In recent years, developers have started ICOs (Initial Coin Offerings) before and during the development of the mainnet as a way of raising funds during the creation of the new cryptocurrency. One the one hand this is helping with finances, on the other hand and even more importantly, it is supporting the creation of a community around the new coin, which is immensely vital to the success of a new project.
As many other successful projects in the crypto space, WAVE first offered ERC-20 tokens to its community as part of their ICO and in the next step a so-called mainnet swap will be performed, once WAVE releases its own proprietary blockchain. For all WAVE holders this means that every WAVE Token they are holding now, will be converted 1:1 into the WAVE coin then.
The WAVE cryptocurrency
WAVE does not plan for their coin to be just another crypto asset. Their plan is to use their cryptocurrency as a store of value, and the entire digital infrastructure is currently being built around that – using WAVE to pay for online shopping experiences. WAVE's unique selling point is that ownership will provide daily rewards for any individual who is simply holding and storing their digital asset through staking.
As of now, WAVE can easily be traded with and converted into BTC. In the future more trading pairs will be available once the decentralized exchange is live in the beginning of 2021 or from the time on when WAVE is listed externally, which is planned already for August 2020!
WAVE's use cases
The strongest potential here, for the future, lays in WAVE's numerous use cases. They all will center around encouraging and empowering a person to have control over their own funds, data, assets, and privacy, by using blockchain technology and decentralized finance.
Basically, an individual can use the WAVE blockchain to create their own token on the platform. With that, all the transaction fees of every token will be paid in WAVE. This is exactly what creates a great number of use cases for WAVE. This is a benefit because we know how established cryptocurrencies, e.g. Bitcoin, are notorious for their high transaction fees, and WAVE is trying to remove that.
Moreover, a user will be able to use WAVE's own decentralized exchange in the near future, as well as their own explorer in order to track every transaction, made through their own offline wallets that are available for the desktop and later probably even in the form of a hardware wallet.
So, if you want to explore a platform with an all-in-one solution, you should trust WAVE and explore their built-in crypto wallets, exchanges, and a steadily developing ecosystem.