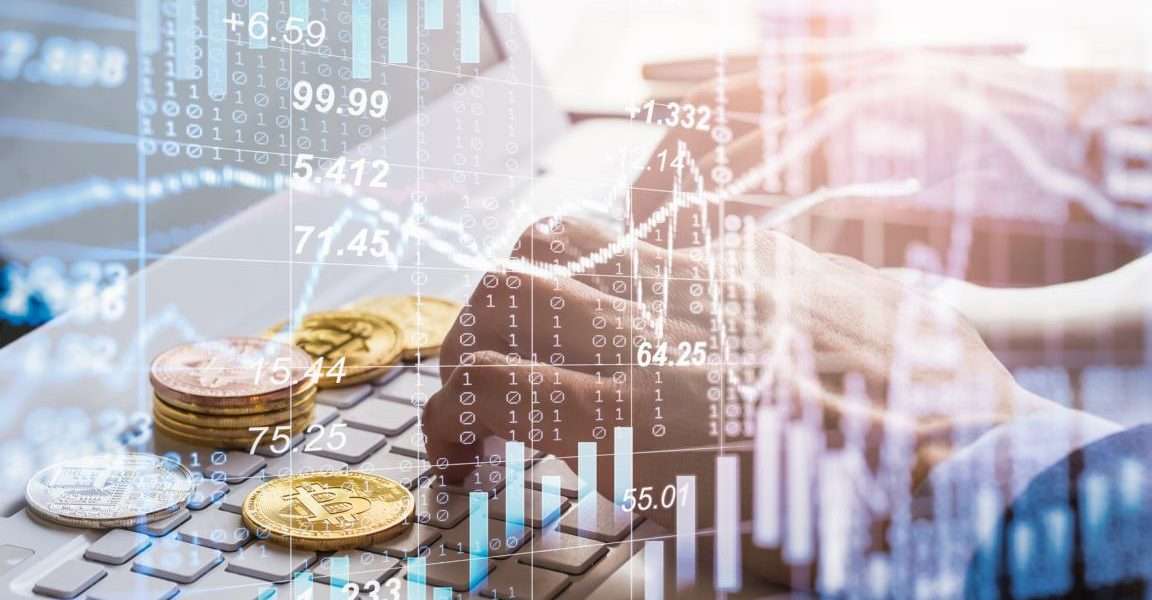 Trader and YouTuber Tyler Swope has revealed the two NFT tokens he believes will explode this month.
The tokens are Alchemist Coin and Non-Fungible Yearn – both combine the soaring NFT field with DeFi.
---
At a time when interest in non-fungible tokens is at an all-time high, investors should keep a keen eye on the next big projects in this emerging field. Trader and analyst Tyler Swope, better known as Chico Crypto, has revealed the two coins he believes investors should watch this month. The two combine the soaring NFT field with decentralized finance (DeFi), creating the ultimate super coins.
The first coin on his radar is the little-known Alchemist Coin. This token is in its very early stages of development and has yet to hit the market.
"This is another NFT project getting integrated with decentralized finance. And this one is brand spanking new," Swope tells his 203,000 subscribers. He continues, "Alchemist Coin is creating the next generation staking contract with NFTs. Instead of staking with smart contracts, you stake with an NFT".
Users will be able to convert liquidity pool (LP) tokens, such as Uniswap's, together with the Alchemist Coin into an NFT Crucible, or a Universal Vault. They can then take this NFT and use it across other liquidity reward programs at the same time.
Alchemist Coin has laid it out on Twitter which liquidity reward programs users can stake their minted NFTs. Aside from Uniswap, where Alchemist's team have built their initial LP pool, users can also earn rewards from SushiSwap and Ampleforth.
⚠️ This is an experiment ⚠️

Built on upcoming @AmpleforthOrg geyser v2 contracts

A Crucible can potentially be used for @SushiSwap, @AmpleforthOrg, and Aludel programs concurrently.

And it's also an NFT! 🤩 pic.twitter.com/JFviDpMXpP

— Alchemist Coin (@_alchemistcoin) March 2, 2021
Getting in early
Alchemist Coin has yet to hit the market. In fact, it's yet to avail its website to the public at press time or join market analysis websites like CoinGecko. However, this could change soon.
Chico pointed out that the project's developers have been dropping hints on Twitter and Discord that the website is about to launch. On Discord, the developers revealed that CoinGecko has agreed to list the project as soon as the website is up.
"Public UI deployment is coming, unleashing the NFT Crucible from just those who are technical to the world of non-technical DeFi users," he stated.
As with any other cryptocurrency project, knowing who the developers are is critical for investors. The YouTuber pointed out that one of the lead developers is Stephane Gosselin, a seasoned Ethereum researcher. He's a protocol architect for Numerai, an AI hedge fund on the Ethereum network. Stephane has been constantly updating his followers on Alchemist Coin via Twitter and Discord.
I'll clarify my previous tweet about @_alchemistcoin

The account is managed by community admins and so far have done a great job cross posting discussions happening on discord

They posted some community ideas that could be interpreted as a project roadmap

It is not a roadmap pic.twitter.com/0aje0KDQwM

— Stephane (@thegostep) March 7, 2021
In addition, the project has connections to Paradigm, a VC firm co-founded by Coinbase co-founder Fred Erhsam. Paradigm's lead researcher Charlie Noyes is reportedly involved in Alchemist Coin, Chico believes.
Aside from Alchemist Coin, Chico is also bullish on Non-Fungible Yearn (NFY). The project has been on a parabolic surge, shooting up from $6.5 a week ago to $581 on March 5, an 8,800% spike. It has since then retraced and is trading at $376.
Their NFTs for yield-bearing stakes is pretty far along. They've also had a DEX built for the trading of these NFTs for the same amount of time. They're ready to move to other token besides Ether and NFY. March is big for these guys too – governance is coming soon and right after that, is a project integration contract.