Messari's Ryan Watkins has launched a Twitter rant condemning NFTs for their lack of economic inclusivity despite influencers preaching the opposite.
He recommends removing the 10,000 digital collectible's supply limit and doing away with whitelisting as possible solutions.
---
NFTs (Non-fungible tokens) is one of the crypto buzzwords making trending subjects in the industry and beyond. The hype is so much even Google revealed late last year that searches for 'NFTs' exceeded those of 'crypto.' YouTube's CEO recently spoke about adding NFTs to help creators economize the platform, while Ripple added NFT support to the XRP Ledger. And according to Dune Analytics, the leading NFT marketplace OpenSea had registered $3.8 billion in traded volume as of Jan. 18.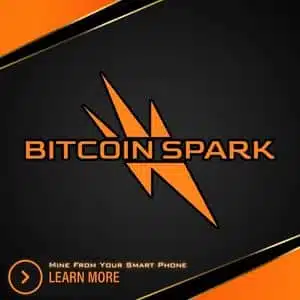 However, Ryan Watkins, the Senior Research Analysts at crypto database firm Messari, thinks the industry is currently in a sorry state. Watkins took to Twitter today to voice several complaints he has about the NFT space. 
What troubles the NFT industry?
For one, he thinks NFTs preach democratization and equality, only to offer the equivalent of an exclusive wealthy people's club. This, he says, is shown by the high costs of entry in addition to exorbitant digital collectibles.
For an industry that preaches democracy and accessibility, it's ironic the most celebrated projects are predicated on exclusivity and luxury. Frustrating onboarding new people into Web 3 only to inform them the price of entry is a year's income.
According to Watkins, people who joined the NFT space two years ago were "lucky" since the conditions were more favorable then. However, those attempting to join in today are plagued by high barriers to entry. They are often left to purchase "garbage" due to difficulties in affordability.
Watkins further quotes Twitter user @elindinga, who says "Blue-chip NFT owners (except Punks for now) are becoming the new Accredited Investors." Some of the aforementioned digital collectibles include Crypto Punks and Bored Ape Yacht Club (BAYC), which have sold for up to tens of millions of dollars.
What can be done?
Solutions to these issues, according to Watkins, would be first expanding the collection of PFP (profile picture) NFTs beyond the 10,000 caps. This he says would "expand ownership." Those offering digital collectibles should also do away with whitelists which only "ensure the rich get richer." Whitelists have historically been employed to award early supporters of a project and prevent "gas wars." Users essentially get their crypto wallet addresses (mostly Ethereum addresses) pre-approved for a future NFT mint (drop).
Watkins notes he has nothing against "luxury products and exclusive communities." However, if these are all the NFT world has to offer, then "what does that say about what we're building?" More so, he says the crypto industry has done quite well in showcasing global talent and opportunities. Anyone can mint their own NFTs and market them to a global audience. For this reason, he urges its users not to "recreate the barriers that made this industry possible."
Crypto News Flash does not endorse and is not responsible for or liable for any content, accuracy, quality, advertising, products, or other materials on this page. Readers should do their own research before taking any actions related to cryptocurrencies. Crypto News Flash is not responsible, directly or indirectly, for any damage or loss caused or alleged to be caused by or in connection with the use of or reliance on any content, goods, or services mentioned.