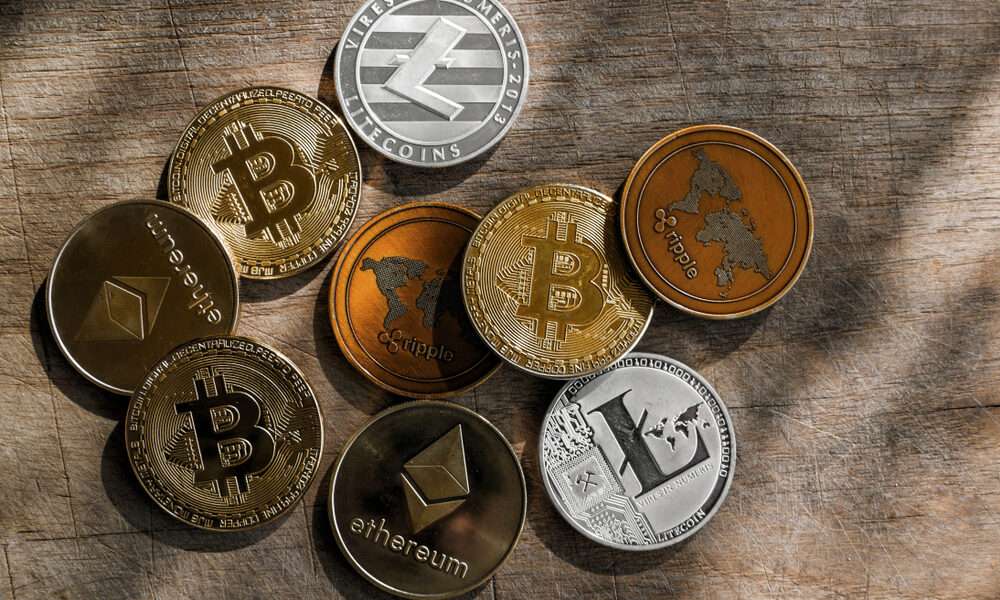 The crypto market has witnessed a heavy bloodbath starting this week amid global market correction.
However, technical charts for these altcoins hint at a bullish breakout in the near term.
---
On Monday, September 20, the overall cryptocurrency market witnessed a hammer blow losing more than $250 billion in investors' wealth. The world's largest cryptocurrency Bitcoin (BTC) has collapsed to $42,000 while all of the top ten altcoins lost anywhere between 15-20 percent.
While it would be vile to suggest any sort of buying at present, some altcoins present a wonderful opportunity. Popular crypto analysts from Altcoin Daily have presented five such altcoins set to rally ahead. Their technical charts also suggest a bullish breakout going ahead.
1. Chainlink (LINK)
Oracle service provider Chainlink (LINK) has been one of the strongest altcoins in the crypto space. The LINK cryptocurrency has been actively participating in the altcoin market rally over the last few weeks. Earlier this month, Chainlink (LINK) surged all the way to $35, however, has been on a downward trajectory since then.
On the technical charts, the LINK cryptocurrency is in the descending triangle pattern. As per market analysts, this pattern often breaks to the upside.
$LINK still in the descending triangle pattern. This pattern more often breaks to the upside so lets see if we can bounce of support and make a run at resistance. pic.twitter.com/mIs0oAb834

— Micah Taylor ⚡ (@micahhtaylor) September 20, 2021
2. Polkadot (DOT)
Polkadot has been in the news recently for all the good reasons. The developments taking place in the Polkadot ecosystem and several parachain auctions saw the DOT pricing surging all the way to $38 last week.
Besides, Polkadot's integration to other Defi platforms and protocols has been emerging strongly. Meaning DOT is finding a solid use-case in the broader crypto market. Besides, Polkadot is also seeing strong institutional acceptance recently.  Last week, an anonymous crypto market analyst MoonShot Examiner noted that DOT can replicate Solana's recent market rally in the coming weeks.
Getting some major $SOL vibes from $DOT. It's been rejected a few more times but I think the trajectory (weekly candle close), relation to previous ATH, and the fact it hasn't really pumped this entire run, I'm hoping it can shine like $SOL in the next couple weeks. pic.twitter.com/mQMUdTAbFj

— MoonShot Examiner (@TheBobCostas) September 12, 2021
3. Elrond (EGLD)
Elrond (ELGD) has been in the news due to its potential to process transactions faster, using sharding. This blockchain aims to become the technology ecosystem of the new-age internet. The Elrond blockchain finds its application in FinTech, the Internet of Things (IoT), and decentralized finance (DeFi).
Furthermore, its smart contracts execution platform can handle up to 15,000 transactions per second (TPS) with transaction costs as low as $0.001. On the technical chart, ELGD is forming a golden cross pattern. As per historical trends, the ELGD price can shoot 10x from the current levels.
$egld another analysis : last two times, we reached the ATH 62 days after golden cross. If we apply the same parameters, we should reach between 2000 and 2500$ around Oct 18th. I can't believe it 🙈 pic.twitter.com/8D4dDsmtyD

— Chris Cap⚡🌱 (@ChrisCa93099037) September 15, 2021
4. Avalanche (AVAX)
Another Ethereum alternative and Solana-competitor Avalanche (AVAX) has been in the news recently. Last week, Avalanche touched a new all-time high of $68 entering the list of top fifteen cryptocurrencies by market cap.
AVAX has registered over 500 percent gains over the last two months since mid-July thereby emerging as a top contender in the altcoin space. While AVAX took a dive under $60 during Monday's market correction, it still managed to close above $60.
Next leg up to $73,50 on route to $100…

SL = $60,40 pic.twitter.com/ib4Iy2mxz3

— B Doggy (@BDoggy19) September 17, 2021
5. Mina (MINA)
This is the fifth suggestion of Altcoin Daily. Mina has been backed by some of the best crypto VC firms like Coinbase Ventures and Three Arrows Capital. As per AD, Mina is a relatively new project and stakers will rush in to buy more MINA crypto since the highest rewards are available in the first eight months of the crypto project.
A quick retest of the trendline then up again. Great sign of strength for $MINA. pic.twitter.com/Q6SAAbzQ93

— EriksInvestor.eth (@EriksInvestor) September 14, 2021