Terra Classic community believes that if Binance burns 50% of the USTC fee, it will help them effectively repeg the USTC stablecoin.
Another proposal seeks to impose restrictions on USTC minting, subject to community approval.
---
The Terra Classic community is considering a proposal that would mandate crypto exchange Binance to burn a portion of its USTC trading fees. This development comes in addition to the Terra Classic Community introducing other measures such as re-pegging the USTC stablecoin.
Following the well-documented Terra collapse in May 2022, members of the community have been actively exploring avenues to recover their investments. Besides, they are also working on potentially facilitating the revival of the project's once-prominent position in the cryptocurrency sphere.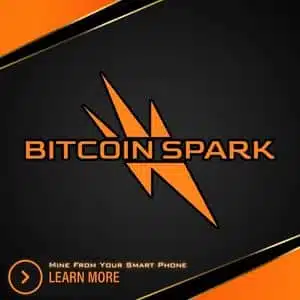 Two fresh proposals have emerged on the Terra Classic governance forum as the latest endeavors in this ongoing quest.
One of these proposals, coded as #11785, aims to introduce new strategies aimed at restoring the severely unpegged TerraClassicUSD (USTC) stablecoin to parity with the US dollar. In essence, the proposal seeks to compel the prominent cryptocurrency exchange, Binance, to incinerate 50% of the trading fees it accrues from USTC trading pairs on its platform.
Binance Burning 50% of USTC Fees
As a point of reference, it's worth noting that Binance currently executes a 50% burn of the monthly trading fees associated with Terra Classic (LUNC) pairs. In this context, the current proposal seeks to extend this practice to USTC pairs, particularly the USTC/USDT and USTC/BUSD trading pairs, which collectively recorded a trading volume of approximately $5 million over the past 24 hours.
The rationale behind Proposal #11785 is that having the world's largest cryptocurrency exchange participate in a USTC burn program would contribute significantly to the campaign. This will further help in restoring the stablecoin's peg and potentially boosting the value of LUNC.
Moreover, such a step is expected to encourage other exchanges to follow suit, ultimately delivering substantial benefits to investors holding either USTC or LUNC. As of the present moment, 40.74% of voters express support for Binance's implementation of a USTC burn program. However, a majority of 57% of voters have chosen to abstain from voting directly, with only 1.87% casting their ballots against the proposed move.
The Terra Classic community members that support Binance burning USTC hope that the proposal gains 4.4% of the participation. Crypto exchange Binance has been one of the early supporters of Terra Classic after the community decided to start afresh a few months after the Terra collapse.
Limiting USTC Minting
A concurrent proposal, currently open for voting on the Terra Classic governance platform under #11786, aims to impose restrictions on USTC minting. Under this proposal, any opportunity to mint USTC would be subject to community approval, closing any existing loopholes that contribute to an increase in the stablecoin's supply.
As of the latest available data, the fate of this proposal remains in the balance, with its outcome likely holding significance for the related proposal regarding Binance's potential USTC burn program. Presently, 47.32% of the votes are in favor of the proposed minting limitations, while 44.34% oppose this action.
Regardless of the ultimate decision, the Terra Classic community's endeavor to restore USTC's value parity with the USD is an exceptionally ambitious undertaking. The depegged stablecoin is currently trading at $0.012, reflecting a 1% increase in value over the past 24 hours.
Crypto News Flash does not endorse and is not responsible for or liable for any content, accuracy, quality, advertising, products, or other materials on this page. Readers should do their own research before taking any actions related to cryptocurrencies. Crypto News Flash is not responsible, directly or indirectly, for any damage or loss caused or alleged to be caused by or in connection with the use of or reliance on any content, goods, or services mentioned.