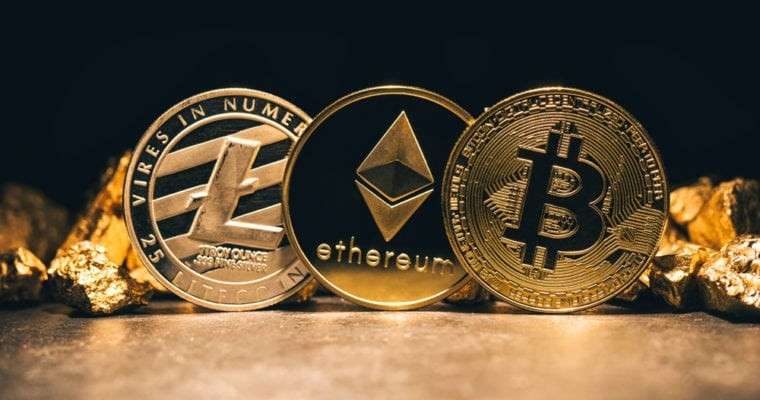 A survey by Skrill showed than 4 in 10 consumers have invested in crypto.
38% of respondents have bought at least one cryptocurrency.
---
Research by digital wallet provider Skrill has revealed that four out of ten consumers have crypto investments. Skrill conducted a consumer survey to determine consumer's familiarity with cryptocurrencies. The survey was carried out between March and April as crypto grows to become a topic of discussion globally. 
Results from the study revealed that 38 percent have either invested or bought at least one cryptocurrency. Also, 84 percent said they have heard about cryptocurrencies. Out of the 84 percent who have heard of crypto, 64 percent are familiar with Bitcoin (BTC). 
Consumers were polled by Sapio Research. The survey participants are from different parts of the world, including the US, Austria, Germany, Australia, Italy, Bulgaria, Canada, and the UK. 20 percent of the consumers currently own Bitcoin or once had the cryptocurrency. Bitcoin ownership is most prominent in Bulgaria at 36 percent and in the US at 24 percent.
Apart from Bitcoin, results from the survey pointed at Bitcoin Cash (BCH) as the most known cryptocurrency. 31 percent of the surveyed consumers are familiar with BCH. Following BCH is Ethereum (ETH) at 22% and Litecoin (LTC) at 19%. 
Similarly, BCH tops crypto ownership as 9 percent claimed to own the cryptocurrency. At the same time, 8 percent said they have ETH, while 7 percent said they hold LTC. 
Apart from BTC, BCH, ETH, and LTC, other cryptocurrencies recognized by the respondents are Ethereum Classic (ETC), Dash (DASH), and Stellar (XLM). More than 10 percent of the participants said they are familiar with ETC, DASH, and XLM. Additionally, up to 8 percent recognize Chainlink (LINK), Tezos (XTZ), EOS, OMG, ATOM, 0x (ZRX), and Kyber Network Crystal Legacy (KNC). 
Nearly 50% of consumers unaware of crypto use
The survey further inquired about consumers' views on cryptocurrencies as financial assets. The survey's outcome showed that 38 percent of consumers believe crypto is too risky for investment while 28 percent consider them as a store of value. On the other hand, 47 percent claim to be uninformed about crypto use or as a means of investment. 
Although some respondents are not well informed about crypto use, 29 percent of respondents said they got to know more about cryptocurrencies over the past year. Furthermore, 26 percent declared that they will most likely invest in cryptos now compared to a year ago. 
Senior vice president at Skrill and NETELLER, Rossen Yordanov, commented:
Crypto adoption has rapidly increased to heights nobody could have imagined even two years ago. We're seeing that crypto is no longer a niche phenomenon, and our research provides further evidence of that, but there's a significant opportunity to grow awareness about its potential for payments and transfers. We are working hard to make it easier for people everywhere to buy and sell cryptocurrencies with Skrill and NETELLER.
According to the survey, about 9 percent of respondents had made payments with crypto over the past month. 97 percent of the respondents who have used crypto as payment tried it for the first time in the last year. Additionally, 44 percent named crypto payments as their preferred payment method. 
Conclusively, 23 percent of all survey participants said payment in crypto will soon become mainstream.