The Battle of Binance Chain and Ethereum's Crypto-Dogs is heating up.  
The only true rivalry of the meme token industry that actually involves useful technology and innovative ideas.  
---
It's also a battle between which blockchain, BNB-chain or Ethereum blockchain, will host the most valuable crypto token of 2023 and 2024 possibly.   
Both Golden Inu and Shiba Inu are on paths that involve millions of transactions and distribution of millions of dollars in fees.  And while Binance's $GOLDEN token is on a bull cycle like no other this month, Shiba Inu is finally producing and not just promising technology with stoic quotes.     
The two tokens each  have a very loyal following of retail crypto investors.    But many of those migrating to Golden Inu, are those who defected from the ShibArmy.    Now the actual technology is launching and it appears the market cap battle is a tale of David vs Goliath;  And as of today, the Golden Inu is slinging crypto-stones with the strength of a nuclear bomb at the ShibArmy.
$Golden Quest Job Platform Launched
Ever since the 'red hot' public sale of BNB-chain token, Golden Inu,  new crypto apps have been launching every couple of weeks.  Job platform "$Golden Quest" launched within days of the token's listing on PancakeSwap.  A collaboration with the Quest3 project, an average of 25 users have joined the employment opportunity web3 application daily.    If this rate continues to compound, more than 100,000 users could become avid Golden Inu Ecosystem users before the end of 2023.
"Quest" Platform was announced just before Shibari mainnet's launch.   The Golden Inu developer team called out the Shiba Inu project for constantly making promises but never delivering.   
"No stoic quotes, just real technology now" — was the slogan the binance-chain token published everywhere. A  reminder to people to follow what's real.
Shiba Inu Fires Back With SHIB.io Launch
The answer; Within 2 weeks of that Quest launch, Shib.io was launched. Though it's only the beta version, it's described as a mainnet layer-2 blockchain technology. 
However, when visiting the website, though well designed, it appears to be more of a way for people to buy into Shib The Metaverse; A large 'connect wallet' button visible and promotion of land plots for sale.
This release was a bit 'underwhelming' in the eyes of most, as the project had nearly if not over 1 year to develop.   Nonetheless, it's still a step in the right direction.  Shiba Inu's showing 'something.'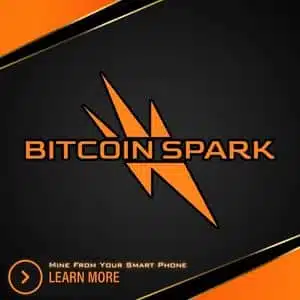 Until massive amounts of retail stores [online or brick & mortar]start using the Shibarium technology however, it's still rather useless at the moment.  However, crypto is all about the future.  So if their plans are accurately advertised, it could have a strong impact.
Shib The Metaverse Needs Commercial Support
Shibarium's main function will be to service the future web3 virtual world,  'Shib the Metaverse.' This will be a part of the 'new internet' model, which will basically make socialization and interaction on-line even more visual.    
Shib The Metaverse was just previewed on a full display at SXSW in Texas between March 13th and 15th.   According to the project's lead developer, Shytoshi Kusama, the web3 world will set new standards in not only the crypto-verse but the digital community as a whole [internet, mobile devices, computers, etc].
Traders Getting Big ROI Unlikely
No date is set for its release however and such an ambitious project could take quite some time.  And time is working against Shiba Inu as the token has exhausted many resources from its market cap likely, during this time period of wait.   The ecosystem's token value does not appear to be moved much by any of the recent news and activity.  This is much due to the fact the brand needs more money to sustain; Its market cap is at US$6.4-billion dollars and a liquidity of only  US$75,231,000 [millions].   If only Shibarium and the metaverse was created from such numbers, to increase the token's value and impress more retail investors, there would have to be 'smart money' that joined the party.
The chance for retail investors to gain profits is much more favorable in the odds of Binance Smart Chain's Golden Inu.  It's new, founded just last month, and the market cap has more 'ceiling space.'   At US$379,000, each new project that people latch onto will influence token value by immeasurably more.
New Web3 App For Understanding Golden Inu
A 'test' of the ceiling potential will likely happen on or before April 15th.  Developers of the new crypto ecosystem have announced via twitter that their new crypto app, $Golden Dashboard, will launch before then.
The new web3 project will be a 'crypto data simplification' app that's for all ages and generations.   The initial goal of the project is to make comprehension of Golden Inu token's daily activities elementary.   Market cap, token value, liquidity, trading volume and more will be showcased on the mobile [ios and android]& web friendly app.
As users familiarize themselves with the application, data will be used to then go into the second phase — crypto eCommerce services.   
Crypto Marketplace Inspired By Amazon
The synopsis of the second phase is an application that's along the lines of "Amazon and Shopify meet crypto."    Golden Inu promises a simple crypto marketplace for its community where users can sell and buy goods or services securely.   This eCommerce tool will be developed further as time goes, sounding similar to how Amazon started as a bookstore.

The ambitious $Golden marketplace project sounds to be a rival for Shib The Metaverse.  Another 'shot' at dethroning Doge & Shiba Inu; It's clear the new digital currency wants to consolidate with Binance at the top of its niche. 
The productivity of Golden Inu is what is making many ShibArmy cadets switch sides.  Shiba Inu will have to achieve massive feats for bag hodlers to see life-changing profits again.   The $Golden token on the other hand has a low market cap of under US$400,000 which can be influenced massively with simple investments of $2,500 or just a gain of 2500 people investing $1.   
And in a case of the ultimate win, both tokens could thrive and all investors would see a massive win from the innovation of both dogs, Golden & Shiba Inus together.
Beyond the ceiling potential, Binance's new precious pup is leading in other aspects as well.
Crypto Rewards To Ecosystem's Users
Golden Inu also has a better gas fees structure.  Though investors must allow 7% slippage on pancake swap to purchase [see here],  nearly 6% of the 7% goes to the Ecosystem treasury and the token's liquidity pool.   
The treasury is to give those that work to build the ecosystem crypto rewards for their time.  Hence the rapid web3 project developments;  Professionals are joining the community to earn $Golden tokens and work is  abundant currently.   This makes the community a pleasure to sustain and benefits everyone in various ways when it grows.   At least 3% of the gas fees goes to this building fund.
Safety in Liquidity: Shiba Inu vs Golden Inu
The liquidity pool, which will be built from the other 3%, is to ensure the $Golden token will have long-term stability.   In comparison, Shiba Inu's market cap is far lop-sided compared to its liquidity and presents an unnecessary risk.   The current market capitalization is US$6-billion market cap while liquidity is only $75-million dollars; almost the equivalent of having $1 backing per $85 worth of tokens in circulation. It appears to be a house of cars with no internal balance.
Binance is known for having industry high standards and PoR [proof of reserves].   The team that created the Golden Inu token may have seen this flaw and planned to grow with less risk.   Furthermore creating a formula that takes from gas fees to contribute  to liquidity.  An estimate 3% of the 7% goes to the liquid reserves.  Therefore today, it has a market cap of US$379,000 and a liquidity pool of US$98,000.   This is a ratio of $1-backing per $3.86 worth of tokens circulating.
In short, there's a much higher chance Shiba Inu could see a crash than its predecessor due to a 'bank run.' 
One Dog Riding A Bull & The Other One's Almost Lassoed One
Regardless, for now both have survived crypto winter, FTX contagion, and the recent Silicon Valley Bank crash.   The technology has kept both tokens thriving.
The impact from the 'daily Quest' job opportunities on $Golden token's price has been massive.   Its ATH to date was +510% higher than its initial listing price on Pancake Swap. The bullish cycle pushed the new BNB-chain token into the list of top 3 crypto investments on the 'bsc-chain.'  
The only token to challenge its dominance was Conflux [$CFX].  However, Conflux has been out since 2018 and attached to China's government which most retail crypto investors in the Western World and Europe prefer to steer clear of.
The Ethereum blockchain is raving about how the Shiba Inu token stormed the grounds of SXSW.   Shib The Metaverse made headlines across the web with its debut.   The token value of $SHIB has increased by +3.59% in the last week and only -56% from its price this time last year. Hopefully the gains will continue for the Shibarmy community until it returns to it's past highs.
Crypto News Flash does not endorse and is not responsible for or liable for any content, accuracy, quality, advertising, products, or other materials on this page. Readers should do their own research before taking any actions related to cryptocurrencies. Crypto News Flash is not responsible, directly or indirectly, for any damage or loss caused or alleged to be caused by or in connection with the use of or reliance on any content, goods, or services mentioned.