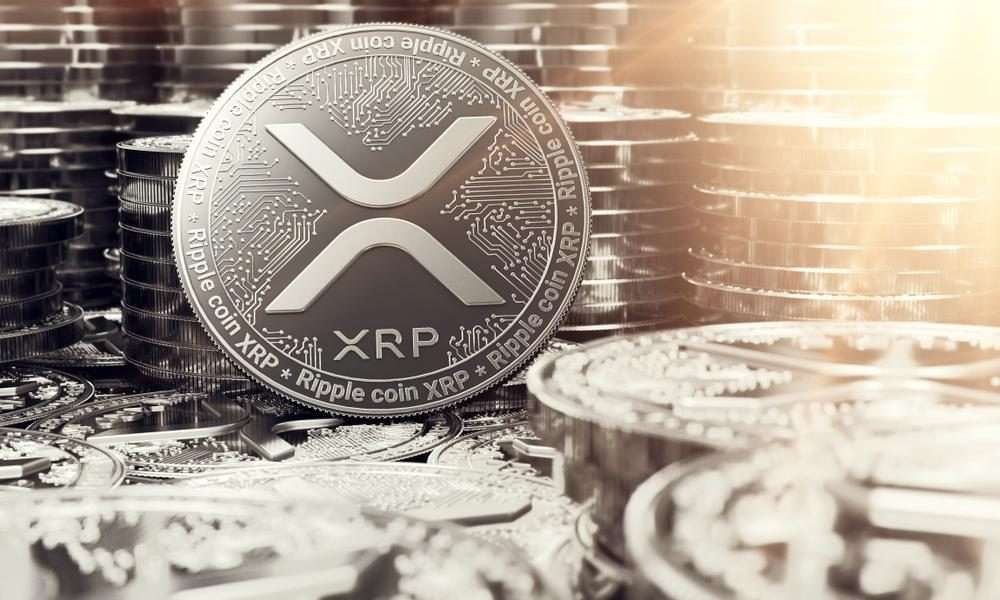 The job profile of a blockchain architect at one of the world's largest banks, HSBC, is currently fuelling rumours that HSBC is considering using Ripple's technology.
HSBC had already praised the potential of Ripple and XRP in the past.
---
Ripple provides payment solutions for businesses that enable them to process cross-border transactions in near real-time. Ripple promises fee savings of up to 75% compared to traditional interbank transfers. Some large banks, such as Santander Bank, are already using RippleNet and are very satisfied with the results. If the rumours currently circulating are true, one of the largest banks in the world could soon follow suit.
Will HSBC use Ripple's technologies?
HSBC is one of the largest and most profitable banks in the world, with total assets of more than USD 2.3 billion. Blockchain developer Dillip Kumar has worked in the financial industry for over 20 years and is currently working for HSBC. His job description on LinkedIn reveals that he develops various prototypes based on Solidity (Ethereum), Nod.js or React js.
Until a few days ago the description contained the following information:
Evaluating Ripple and Hyperledger for other use cases.
Probably as a result of the rumors that have come up, this information has been removed from the job profile. Regardless of whether HSBC is already researching Ripple, current developments show that the products provided by Ripple, such as On-Demand Liquidity (ODL), are attracting the attention of many players worldwide. HSBC has already taken a closer look at Distributed Ledger Technology in an earlier report, highlighting Ripple's innovative ledger.
Another big player in the remittance industry that already uses Ripple technologies is MoneyGram. Alexander Holmes, CEO of MoneyGram, is excited about ODL and the ability to move billions of USD in a few seconds at low cost. He explains:
What I love about ODL is that we are at the forefront of this technology… We're able to handle billions of dollars in seconds. The magic really comes from coupling MoneyGram transactions with Ripple's ODL.
Last year, Ripple announced a $50 million investment in MoneyGram, acquiring 10% of all MoneyGram shares. MoneyGram experienced strong growth in 2019, with the number of online transactions increasing by more than 70% compared to the previous year. However, there are also companies that are less enthusiastic about Ripple's technologies.
Western Union continues to rely on its own remittance services
Western Union CEO Hikmet Ersek described in a recent interview that Western Union has been testing Ripple technologies for several months but is not satisfied with the results. The in-house remittance system is still 5 times cheaper than using Ripple's technologies to conduct transactions:
We have done a test with Ripple and continue to do tests […] We learn a lot from Ripple, but we have our own referral system that is very cost effective. Today our tests have shown that using crypto currencies or stablecoins like XRP is 5 times more expensive than using our own system.
Ersek explains that the company will continue to carry out tests, but will currently remain with its own services. The price of XRP has seen a correction of – 1.1% to $0.2128 over the past 24 hours.
Follow us on Facebook and Twitter and don't miss any hot news anymore! Do you like our price indices?