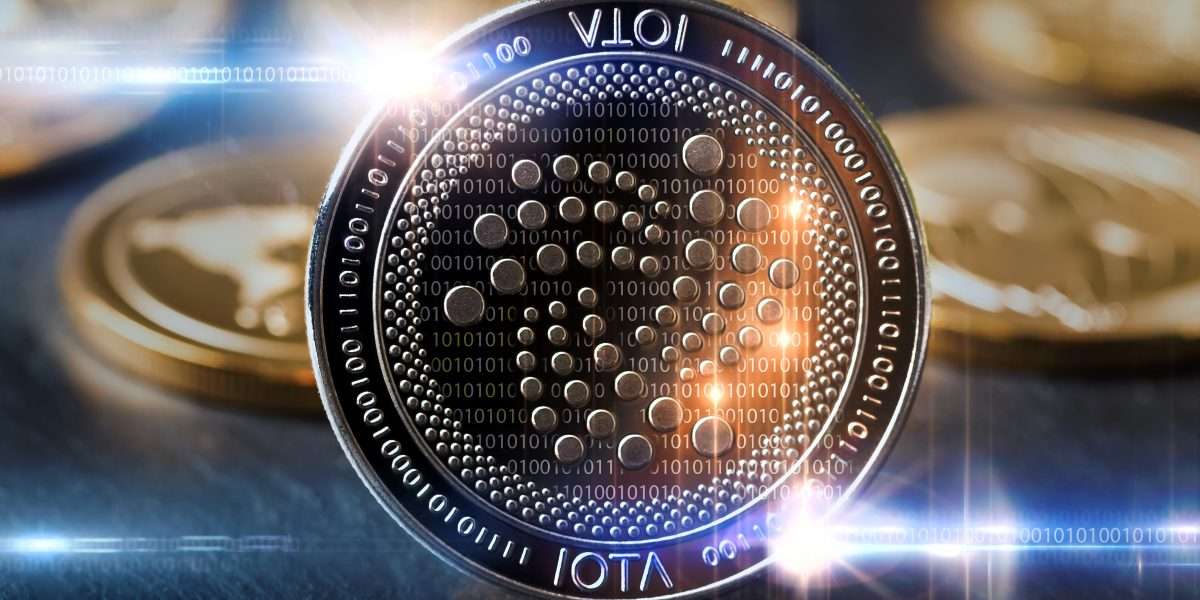 After Bosch published an update on their participation in the European cloud project GAIA-X a few days ago, rumors have come up that the IOTA Tangle could be used.

Christoph F. Strnadl

, who is part of the steering committee of the Tangle EE, commented on the rumor and was convinced that Bosch will contribute its experience with the IOTA Tangle.

IOTA co-founder Dominik Schiener has meanwhile denied the rumor.
---
It has long been known that the global corporation Bosch maintains a certain proximity to the IOTA Foundation, and this is no secret. For example, Bosch invested in the IOTA Foundation as early as 2017 through its venture capital arm, Robert Bosch Venture-Capital (RBVC), and purchased an unknown quantity of IOTA tokens to participate in the foundation. In addition, Bosch has already filed several patent applications referencing IOTA.
About a month ago Bosch also caused a big stir when they released a video about blockchain and Distributed Ledger Technology (DLT), where IOTA was not mentioned by name, but its DAG technology and core values were described. IOTA co-founder David Sønstebø commented on the video and was delighted with Bosch's recognition of the technology.
IOTA involved in European cloud GAIA-X via Bosch?
However, the latest rumors and speculations about a cooperation between Bosch and the IOTA Foundation on a specific project could put all previous ones in the shade if it will come true. As is now being discussed in the IOTA community, IOTA's technology could be used in the European cloud project GAIA-X via the connection to Bosch.
Representatives from seven European countries and the European Commission are currently involved in the project, which entered an extended project phase in June 2020. GAIA-X is intended to create a new data infrastructure that represents a secure and trustworthy alternative to U.S. cloud giants such as Amazon, Microsoft, Google, and IBM.
Ultimately, data sovereignty is to be returned to European companies. To this end, the responsible actors want to develop a data network that is as competitive as it is collaborative and that is made up of the server capacities of many small and large companies in Europe.
Bosch currently plays two roles in GAIA-X: On the one hand, Bosch uses the digital infrastructure to develop innovations in the areas of industry, buildings, and mobility. On the other hand, Bosch contributes its technological expertise, as the company wrote in a research update on August 6:
These include distributed ledger technology (DLT), multi-party computing (MPC) and decentralized identity management (e.g. Self Sovereign Identity, SSI). Our vision is to create digital marketplaces based on the principles of fairness and neutral competition. This is exactly what we are researching in the strategic pre-development project 'Economy of Things' at Bosch Research.
A user on Twitter asked the VP for Innovation and Architecture at Software AG, Christoph F. Strnadl, who is also a member of the steering committee of Tangle EE, about his insider knowledge regarding IOTA's participation in GAIA-X. The latter expressly denied having any knowledge about this. Nevertheless, he explained that IOTA is certainly one of the experiences Bosch could bring to the project:
Commentary: It is obvious that #IOTA shares these values and already has working solutions for several technical problems:

– #Tangle (#Chrysalis and beyond) for a scalable #DLT
– #TangleIdentity for decentralized identity managemend based on #DID's and #SSI's.
– #TangleMarketplace for decentralized marketplaces
– #IOTA #SmartContracts for #MPC (to a certain extent)

It is equally obvious that Bosch's statement deliberately has been kept technology neutral. I also would not have mentioned #IOTA if I were their research director… However, their Research Director explicitly mentioned their previous experiences (which certainly has to include #IOTA 😉 which they want to bring into the #GaiaX enterprise.


So, even though I have no concrete personal recollection of Bosch's contributions yet, I am pretty sure they will leverage all their experience for #GaiaX. That certainly will also include #IOTA, I am convinced. (But #GaiaX is much more and really ambitious!)
---
UPDATE: IOTA co-founder Dominik Schiener commented on the post via Twitter and denied the rumor.
No

— Dominik Schiener (@DomSchiener) August 16, 2020