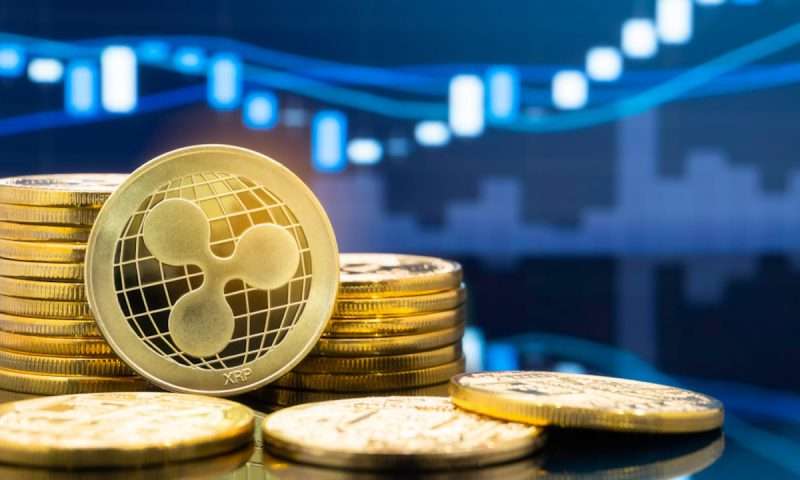 ISO 20022-compliant digital assets might become the standard for regulatory enforcement because they can work with CBDCs.
Ripple's XRP and Stellar Lumens' XLM are the only tokens that suit the creation of CBDCs.
---
Since the explosion of cryptocurrency into the mainstream, regulators have been trying to see which digital asset will more likely fall in line with their view of interoperability. Hence, they are trying to incorporate ISO 20022 crypto assets because they suit the regulators' development of a CBDC.
ISO 20022 is the global standard for exchanging electronic messages between financial institutions through the Society for Worldwide Interbank Financial Telecommunication (SWIFT).
This system is set to change how banks communicate and enhance interoperability. In addition, integrating key crypto assets like Bitcoin and Ethereum into the SWIFT ecosystem and giving them an ISO number will radically change how digital assets and fiat currency interact.
Ok but this is just confusing, like, make up your mind 😅
"At this point, Ripple's XRP (XRP) is the only cryptocurrency player officially part of the ISO 20022 financial industry messaging scheme. Another compatible and compliant cryptocurrency is Stellar Lumens (XLM)."

— WrathofKahneman (@WKahneman) September 21, 2022
Furthermore, the European Union (EU) is transitioning to ISO 20022 in November 2022 to facilitate high-volume cross-border transactions. This will involve the Target 2 system, the financial settlement platform adopted by all central banks within the EU bloc.
However, the U.S. Federal Reserve plans its transition into the ISO 20022 system for November 2023. Experts believe that ISO-compliant cryptocurrency will change the digital asset landscape, and regulators will ease their strict stance in dealing with ISO 20022 assets. They believe this move will boost mass adoption of the standard on a broad scale.
The two verifiable ISO 20022-compliant digital assets are Ripple (XRP) and Stellar Lumens (XLM). Others that might be compliant include Algorand (ALGO), Hedera Hashgraph (HBAR), Iota (IOTA), Quant (QNT), Cardano (ADA), and XinFin (XDC).
XRP and XLM are ISO 20022 Compliant
Ripple's native token, XRP, is among the largest ISO 20022-compliant asset. With its top ranking in the ISO Standards Body, Ripple plays a significant role in developing and implementing the ISO 20022 standard.
In contrast to other traditional cryptos like Bitcoin, Ripple's ODL technology is designed to be a digital payment system and a quick settlement platform between banks and other financial institutions. Besides being utilized as collateral for payments, XRP is used for currency conversion and cross-border transactions.
Besides being suitable for developing CBDCs, the XLM token can also be used as a settlement medium for fiat currency conversion.
More than 300 banks and financial service providers across 45 countries use XLM for settlement. The Canadian Imperial Bank of Commerce and Santander are two banks that utilize the token for this purpose, with others in Brazil, Singapore, and India.
Despite being intended as a replacement for SWIFT, ISO 20022 will further bolster the Ripple ecosystem by increasing the sync between XRP and SWIFT. With the CBDC becoming the preferred option for regulators, any crypto asset that meets the ISO 20022 requirements will likely become a yardstick for others.
Meanwhile, due to their design, it will be difficult for cryptocurrencies like Bitcoin and Ethereum to meet the ISO 20022 Standards.
Crypto News Flash does not endorse and is not responsible for or liable for any content, accuracy, quality, advertising, products, or other materials on this page. Readers should do their own research before taking any actions related to cryptocurrencies. Crypto News Flash is not responsible, directly or indirectly, for any damage or loss caused or alleged to be caused by or in connection with the use of or reliance on any content, goods, or services mentioned.