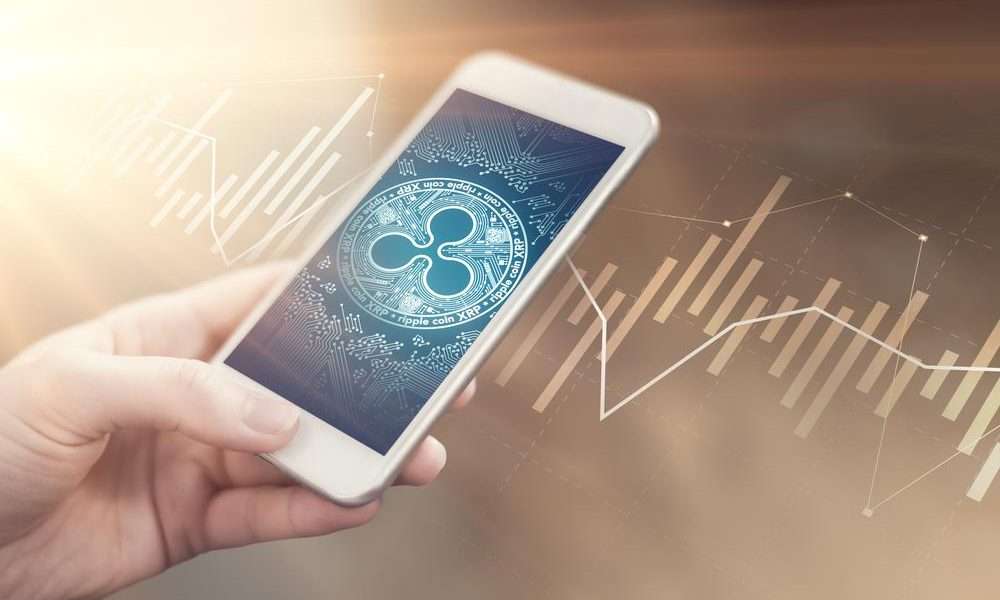 Danish data expert Thomas Silkjær describes in a new blog post that a fork of XRP could serve as a basis for a social network reward system.
In order to limit the flood of data, contributions could have a limited lifespan, with the creator paying a fixed fee to receive attention for a fixed period of time.
---
Thomas Silkjær is a successful Danish entrepreneur and analyst at Big Data who has been working on the further development of XRP and new applications for several years. In a new article on Coil, he has ventured a thought experiment in which XRP forms the basis for an innovative social media network.
XRP Fork could serve as a basis for Token-Reward-System
In a recent article, Silkjær describes that current social media networks are at times overwhelmed by the huge amounts of data, which is why they are looking for effective methods to reduce the flood of data. If all Facebook data had to be stored in a block chain, it would soon be "overflowing". In his opinion, the huge amounts of data would also get out of hand with special scaling measures such as sharding.
According to Silkjær, the central problem is to shorten the life span of the content. As a result, the existing data would have a time stamp and disappear from the system when the time runs out. He explains this in detail:
If you make a post, maybe with a photo, the fee could be determined by the size of the post (storage requirement), and you could add to the fee to pay for a guaranteed lifetime. And every time people respond, share, or otherwise react, the lifetime will increase.
Contributions are only kept alive if they experience a corresponding interaction or the creator pays further fees to keep the content alive. Within the social media network a token based on the XRP ledger could be used. There have been several attempts in the past to use XRPL to promote some kind of social media/content sharing platform. However, according to Silkjær, this approach had a fundamental error in thinking:
However, attempts to do this are made on a false presumption that the XRPL history is "a given" and will always be available. However, the XRPL does not need history to work. History is a luxury and not a necessity.
Instead of using memo fields to store content, when creating and changing objects based on transactions, the lifetime of the objects is guaranteed as long as they are not deleted. This functionality could be introduced by changing the XRPL (as with checks), creating a new type of object.
Silkjær continues, however, that XRP is a ledger focused on finance and therefore a hard fork would be necessary to implement the changes described. The Dane further points out that the described explanations are not a white paper but a simple thought experiment. In the mentioned article the new token is called XRS and fulfills a variety of different functions.
XRS could be used, for example, if account A activates account B with a payment of 20 XRS. A transaction could have a fee of 0.001 XRS.
Use cases for XRP increase
Within the XRP ecosystem, new use cases for the XRP token are currently emerging. Ripple already invested in the Vega protocol in October last year. With this investment, the company wants to be represented in the decentralized financial market. Ripple has also invested in the Flare Networks project to expand the scope of XRP.
Flare Networks is the first Turing Complete Federated Byzantine Agreement (FBA) protocol. The Flare Network integrates the Ethereum Virtual Mashine, enabling public and private networks to use and execute smart contracts.
One of the major goals of this year is to further promote interoperability and the use of XRPL. It remains to be seen what further developments we will see in this area. The price of XRP shows a slight increase of 1.07% to a price of USD 0.2146.
Follow us on Facebook and Twitter and don't miss any hot news anymore! Do you like our price indices?
Crypto News Flash does not endorse and is not responsible for or liable for any content, accuracy, quality, advertising, products, or other materials on this page. Readers should do their own research before taking any actions related to cryptocurrencies. Crypto News Flash is not responsible, directly or indirectly, for any damage or loss caused or alleged to be caused by or in connection with the use of or reliance on any content, goods, or services mentioned.