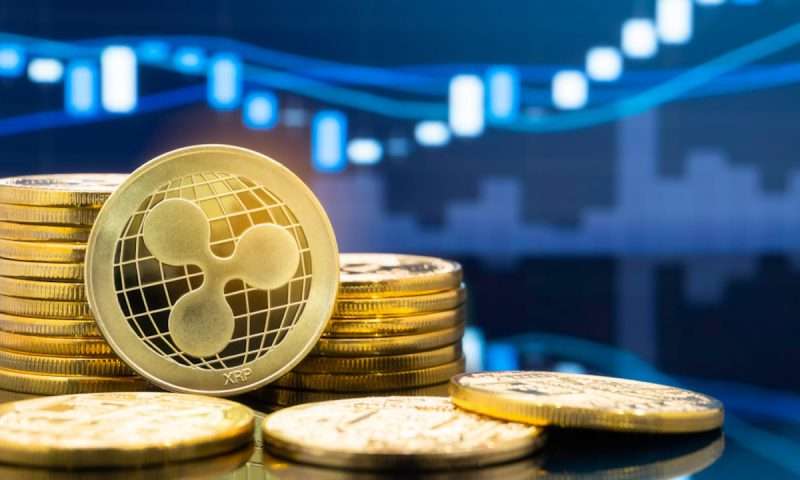 Ripple attorney John E. Deaton has highlighted potential conflicts of interest within the SEC regarding its lawsuit against Ripple.
Deaton's allegations raise concerns about regulatory capture, potential conflicts of interest, and lack of compliance within the SEC, shedding light on a multifaceted situation that could impact the outcome of the Ripple vs. SEC lawsuit.
---
As the Ripple vs. SEC battle continues further, prominent lawyer John E. Deaton has shed some light on the potential conflict of interest influencing the SEC's decision to initiate an action against blockchain startup Ripple.
Interestingly, Ethereum finds itself at the center of all these allegations while referring to the ETH-Gate as a complex network of connections. In his initial explanation of the "regulatory capture", attorney John Deaton tweets:
"What is regulatory capture: regulatory capture, a form of government failure in which a regulatory agency, which is supposed to represent the needs of the greater public, advances the commercial concerns of a special interest group w/in the sector the agency is supposed to be regulating."
Deaton has raised concerns about a series of events involving former SEC Chairman Jay Clayton, SEC official William Hinman, and venture capital firm a16z (Andreessen Horowitz). According to Deaton, on March 26, 2018, a lawyer representing a16z, Lowell Ness, reportedly delivered a note and a Safe Harbor document to Hinman, specifically mentioning ETH.
Ripple Lawyer John Deaton Brings Himan Documents Back Into Picture
Shortly thereafter, Hinman, who had not officially retired and remained a profit-sharing partner with his law firm, which was part of the Enterprise Ethereum Alliance (EEA), publicly declared that ETH was not a security. Deaton points out that Hinman's law firm was an EEA member, and Hinman was not retired but instead shared profits with his law firm at the time of his declaration that ETH was not a security, which occurred just 10 weeks later.
Additionally, Deaton alleges a potential conflict of interest, as Clayton's law firm represented Joseph Lubin, co-founder of ETH, and Consensys, a significant ETH holder and promoter. Deaton also highlights another potential conflict, stating that "Clayton's firm also facilitated the merger between Quorum and Consensys using the JPMCoin, a direct competitor to Ripple and XRP."
Adding to the complexity of the situation is the participation of Joe Grundfest. As per Deaton, Grundfest played a significant role in the mentioned working group and had engagements with Ethereum's founders as far back as 2014-2015.
Quoting Grundfest, Deaton states,
"He said XRP should not be treated any differently than ETH. Grundfest pointed out that the mass exodus of Clayton, Hinman, Berger etc was suspicious. He said there was no reason to bring the suit considering XRP had traded publicly for seven years and that innocent people with no connection to Ripple would suffer the most."
Ripple Attorney Questions Hinman's Compliance
Deaton underscores Hinman's lucrative transition back to the private sector, noting that he returned to his EEA law firm with a substantial $15 million gain after just under three years at the SEC. Deaton also points out Hinman's partnership with A16Z, which included individuals involved in advocating for the Ethereum safe harbor.
Furthermore, Deaton raises concerns about Hinman's compliance with directives, asserting that his SEC emails demonstrate his disregard for those instructions, resulting in three additional violations of 18 USC 208 through meetings with them.
These revelations carry significant implications, suggesting potential improprieties and associations within the SEC during the period when Ripple initiated its lawsuit. As of the time of this report, neither the SEC nor the relevant parties have issued official responses to Deaton's allegations.
Ripple is gearing up for its IPO and analysts believe that it could skyrocket the XRP price to new highs.
Crypto News Flash does not endorse and is not responsible for or liable for any content, accuracy, quality, advertising, products, or other materials on this page. Readers should do their own research before taking any actions related to cryptocurrencies. Crypto News Flash is not responsible, directly or indirectly, for any damage or loss caused or alleged to be caused by or in connection with the use of or reliance on any content, goods, or services mentioned.