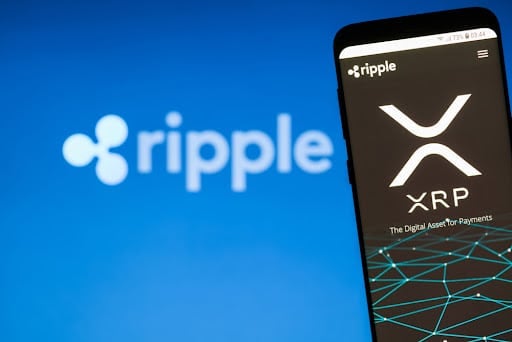 Many industry commentators have acknowledged Ripple Labs' role in today's financial evolution.
With the Metaco and Fortress Trust acquisition, the company will hold a main spot as a financial and tokenization infrastructure provider.
---
Experts in the blockchain industry have praised Ripple Labs Inc.'s strategic partnerships with Metaco and Fortress Trust, citing its potential to revolutionize the field of tokenization.
Ripple Lab's Role in Tokenization
One Ripple enthusiast, who goes by the name "WrathofKahneman" on the X platform pointed out that Ripple's recent partnerships have endowed the crypto firm with the potential to construct the infrastructure needed for exchanges, companies, wallets, and apps to seamlessly connect with banks and other financial institutions. 
This is a crucial development in the blockchain space as it bridges the gap between traditional finance and the crypto world. Such connectivity can foster greater adoption of blockchain technology in the financial sector and enhance the user experience for customers of all these entities.
Another fascinating aspect highlighted by "WrathofKahneman" is Ripple Labs' newfound tokenization ability for real-world assets and storing them securely and compliantly. Notably, tokenization has the potential to disrupt various industries, from real estate to art, by making traditionally illiquid assets more accessible and divisible. 
With the infrastructure and partnerships in place, Ripple is well-positioned to lead the charge in the tokenization of assets, which could bring about significant transformations in how users invest and transact.
The discussion around the level of integration between Ripple and its portfolio companies, Metaco and Fortress Trust, is a topic of interest among enthusiasts. Ripple's official stance is that Metaco will continue to operate as an autonomous brand and business unit. This will preserve its independence and reassure its current customers. 
However, the dynamics might differ for Fortress Trust as Ripple's acquisition of the company involved the recovery of funds for some of Fortress Trust's customers affected by a security incident.
While both have indicated a commitment to maintaining independence, the potential synergies and collaborations between them could lead to exciting developments in the blockchain and crypto space moving forward.
Significance of Ripple's Partnership with Metaco and Fortress Trust
Ripple's collaboration with Metaco, a renowned Swiss-based crypto custody provider, holds immense significance. As highlighted in an earlier report, Metaco plays a pivotal role as a crypto custody service provider to financial institutions. This partnership signifies Ripple's intent to facilitate mass crypto adoption among these influential players.
Financial institutions require secure and reliable custody solutions for their digital assets. Metaco's expertise in this field ensures that Ripple can offer trusted custodial services, fostering confidence among institutional investors and encouraging their participation in the crypto space.
By partnering with Metaco, Ripple gains a valuable gateway to the world of traditional finance. This move positions the company as a bridge between the legacy financial systems and the rapidly evolving digital asset landscape.
On the other hand, Fortress Trust's expertise in providing technological, financial, and regulatory infrastructure for Web3 is invaluable. This acquisition positions Ripple at the forefront of Web3 integration, where blockchain technology intersects with the decentralized internet.
With Fortress Trust's resources, Ripple can strengthen its capabilities for tokenization, compliance, and financial infrastructure. This is bound to position Ripple as a holistic solution provider in the blockchain and fintech sectors.
Crypto News Flash does not endorse and is not responsible for or liable for any content, accuracy, quality, advertising, products, or other materials on this page. Readers should do their own research before taking any actions related to cryptocurrencies. Crypto News Flash is not responsible, directly or indirectly, for any damage or loss caused or alleged to be caused by or in connection with the use of or reliance on any content, goods, or services mentioned.