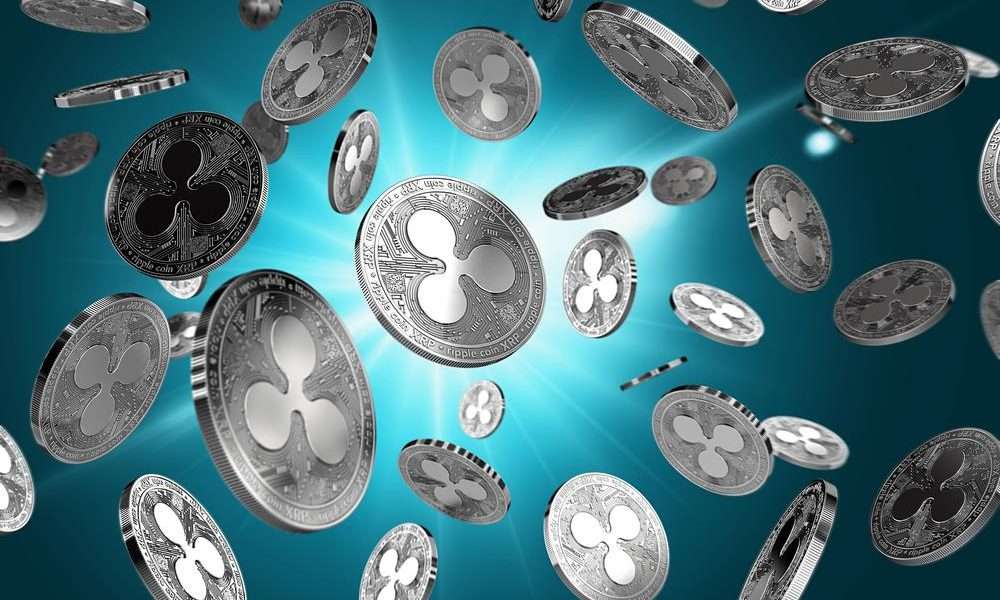 Even though there is no start date for the Flare Network mainnet yet, XRP owners can already start claiming the Spark token.

Wietse Wind has developed a tool for XUMM and the XRPToolkit to enable non-custodial wallet owners to claim their tokens.

---
The founder of XRP Labs, Wietse Wind, called on the XRP community a few days ago to prepare for claiming the Spark token, the native token of the Flare Network. As CNF reported, the Flare Network is about to be launched, but an exact start date of the "utility fork" has not been announced yet.
Utility fork means that Flare's native token, an algorithmic stablecoin, is generated by a fork of XRP. XRP owners receive the Spark token in a 1:1 ratio, which in turn means that 100 billion Spark tokens are created. Hereby, Spark is an independent network, however, the two ledgers have a special relationship to each other.
The Flare Network integrates the Ethereum Virtual Machine so that smart contracts can be executed on Ethereum using XRP via FXRP. Payments for a smart contract can thus be made and received in XRP via Interledger that is integrated into Flare. In this regard, Spark is used to collateralize FXRP. People who use Spark and provide it as collateral earn fees.
Airdrop alert: XRP holders can claim the Spark token
As Wind has now explained, all persons holding XRP tokens in a non-custodial wallet, as well as at a few exchanges, will be qualified to receive the Spark token. In addition, any user holding XRP on an exchange that does not support the airdrop will be able to initiate a withdrawal to an XRP Ledger account, such as the XUMM wallet of XRP Labs.
Wind has developed a tool for XUMM and the XRPToolkit (for Ledger Nano users) for this purpose. According to Wind, the distribution of the Spark token will be as follows. First, XRP owners have to set up an account for the Flare Network. Each account will have a public address (usually "0x…"-like) and a private key. The private key and address can already be generated.
XRP ledger account holders have then to prove ownership of an account by signing a reference that points to the account in the Flare Network. This reference is stored in a "MessageKey" field at account level in the XRP Ledger. This means that the address of the "r…" account in the XRP Ledger points to your "0x…" account in the Flare Network. In this respect, it is important to know that no private key needs to be entered during the whole process.
As soon as the Flare Network is ready, the Flare team reads all XRP ledger accounts pointing to Flare Network accounts, checks the account balance and distributes the Spark tokens in a 1:1 ratio. For example, users with 1,000 XRP will receive 1,000 Spark transferred to the created account in the Flare Network. The tool for users of XUMM and the XRP Toolkit (for Ledger Nano) is implemented on the website: https://flare.wietse.com/. Wind explained this:
Using my tool you will be guided through the process of storing a reference on your XRP ledger account to your (probably: to be generated) account on the Flare network. You can already use the tool today, even though the Flare network isn't ready yet, and the Flare team didn't launch their Spark token distribution programme yet.
Last Friday, Bitrue was announced as the first exchange to support the utility fork that will distribute Spark tokens to all XRP token holders.
Ripple CEO Brad Garlinghouse expressed his enthusiasm for the Flare Network during the "Cryptocurrency Town Hall" a few days ago and explained that "Flare combines the best of XRP (VERY fast processing), Ethereum (Smart Contracts), and Avalanche (for consensus), helping to extend the benefits of XRP and allowing developers to create Smart Contracts for new use cases such as loans and DeFi".
Our top recommendation: Buy Bitcoin, Ethereum, XRP and Cardano from eToro
Broker
dd
trgegr

✔️ Buy 15 cryptocurrencies
✔️ Bitcoin CFD with leverage
✔️ Insurance up to €20.000
✔️ PayPal, SEPA, credit card
**= Risk warning: 75% of retail CFD accounts lose money when trading CFDs from this provider.