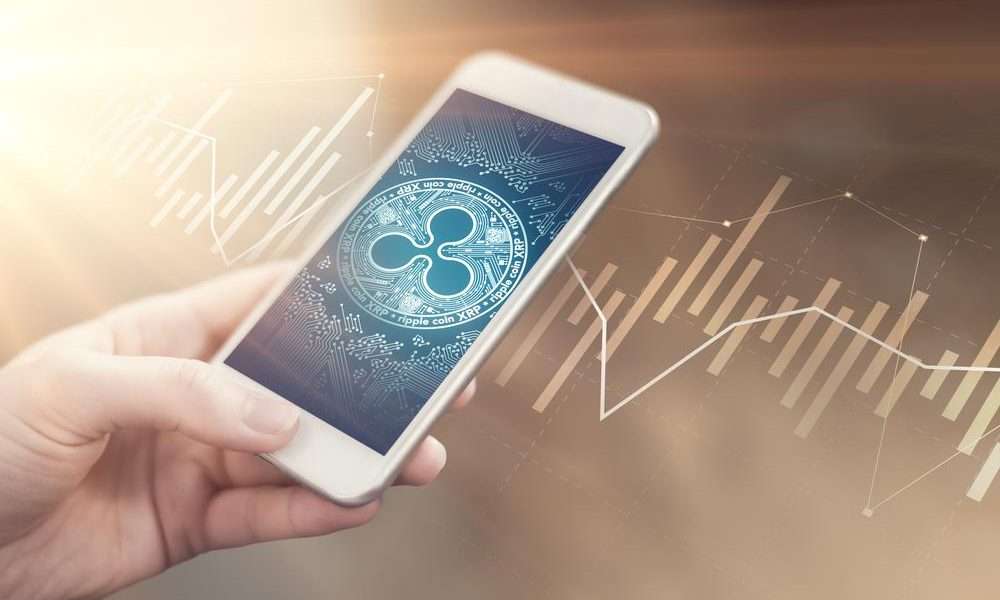 The price of Ripple's XRP token has unexpectedly fallen by 58% on the BitMEX margin trading platform.
The sudden drop in price led to a number of liquidations, although the XRP price was stable on other exchanges.
---
BitMEX is one of the largest crypto-margin trading platforms in the world, with a daily Bitcoin trading volume of more than 11 billion USD, according to Arthurs Hayes, CEO of the company. Yesterday there was a loud outcry among traders on the market as there was a massive flash crash. The price of XRP dropped from 0.34 USD to 0.14 USD within a few seconds.
As a result of this brief event, many traders stated that their stop losses were not triggered and their positions were immediately liquidated. Overall, XRP fell by more than 58%, although the price traded constantly between USD 0.33 and USD 0.34 on other exchanges such as Binance or Coinbase during the same period.
Experienced Bitcoin trader Jacob Canfield wrote somewhat jokingly on Twitter:
$XRP traded from $.34 to $.14 in one candle on Bitmex

My mama told me that's the devils coin and I'm starting to believe her.
Some traders reacted less relaxed and are currently looking for a culprit and the real reason for the price drop. Marc de Koning describes that his set stop loss was not triggered and his entire fortune is gone:
WTF. FUCK YOU BITMEX. This is really not okay! My stop didn´t trigger and my entire bitmex account is fucking gone. Fuck you! pic.twitter.com/WHXbJoiTvL

— Marc de Koning (@Koning_Marc) February 13, 2020
Meanwhile, BitMEX has reacted to the criticism of the community and states that the price drop on February 13, 2020 at 14:00 UTC was investigated in more detail. However, no unusual developments could be identified. All systems were functioning perfectly, according to the exchange. In detail, BitMEX states:
The volume of stops excecuting, coudpled with a lack of liquidity on the orderbook caused the price to run quickly. BitMEX employs a fair price marking system for this type of situation, which prevented a number of unnecessary liquidations in this case.

We understand that price movements like this can be frustrating at times, however, there will be no rollbacks or refunds in this case.
The community cannot find a common consensus on whether the exchange or the traders have made a mistake, as such situations have often occurred in the past when a liquidation shortage occurred. Nevertheless, a sudden price drop of more than 50% in the 30 minute chart is very unusual for cryptocurrencies, despite a higher than average volatility compared to other financial trading systems.
Completely agree that anyone who gets liquidated on one trade is an absolute moron….but, 60% drop in a 30min candle? Come on bro that's some fucking bullshit right there, I'd be furious too

— ??Benjamin Blunts?? (@SmartContracter) February 13, 2020
At the time of writing, XRP on BitMEX is trading at USD 0.3259, which is close to the price indicated by CoinMarketCap (USD 0.3280).
BitMEX further expands future trading
BitMEX has announced a few days ago, on 05.02.2020, the introduction of XRP Futures. The maximum leverage is 50x, with a minimum and maximum funding of +- 0.75%. The session interval is 8 hours and the Bitcoin multiplier is 0.0002 XBT (20,000 Satoshis). The XBT contract value is calculated as follows XRP USD price * Bitcoin multiplier (20,000 Sat/$1).
Follow us on Facebook and Twitter and don't miss any hot news anymore! Do you like our price indices?