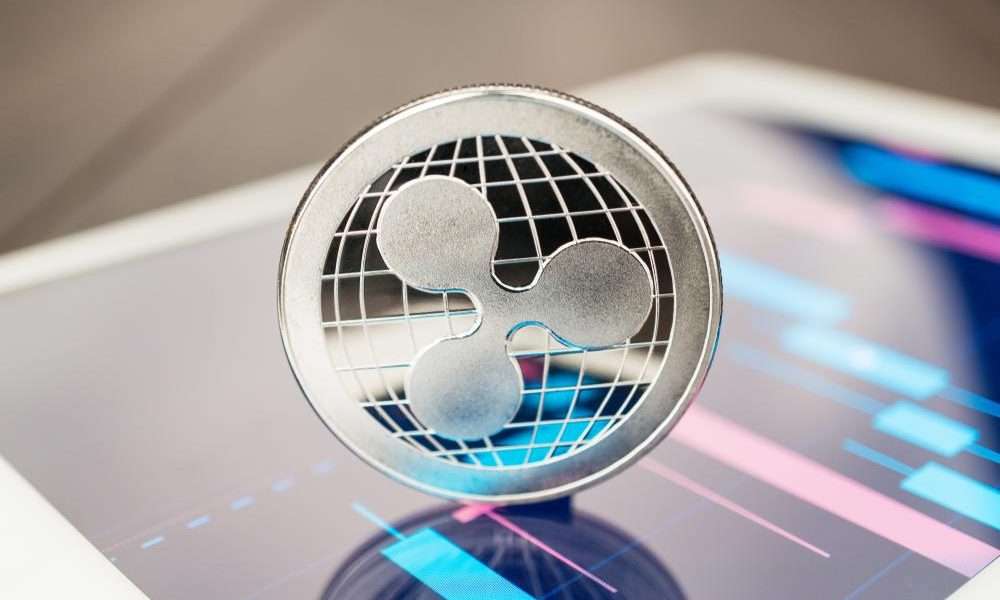 YouTube has issued a statement on the lawsuit of Ripple against them. Meanwhile, Brad Garlinghouse has doubled down on his accuses towards the streaming platform, stating YouTube is the epicenter of scams.
YouTube dismisses Brad Garlinghouse's accusations and defends its policies against scams. 
---
In an interview for Bloomberg Technology, Ripple's CEO Brad Garlinghouse has defended the company's decision to file a lawsuit against YouTube. The lawsuit was filed by Ripple Labs and Garlinghouse a few days ago. Ripple argues that the streaming platform has not taken action against scams involving Ripple's token, XRP, and which are using the image of well-known crypto space figures such as Garlinghouse and the co-creator of the Ethereum, Vitalik Buterin.
As a result, Ripple also claims to have suffered damage in reputation which has resulted in losses to Ripple and "hundreds of users" who have been victimized. Despite the fact that this problem is recurrent in all social networks and on different platforms, Garlinghouse stated that YouTube is the "epicenter" of these scams.
In addition, Ripple argues that he has made numerous efforts to contact YouTube and request the removal of more than 25 accounts related to these types of scams. However, Ripple finds the measures taken by the streaming platform insufficient. In that sense, Ripple's CEO demanded stricter, faster actions and improved monitoring of these illegal activities. The demand even states that YouTube has benefited from them.
YouTube answers Ripple
Ripple's lawsuit demands compensation for the damages caused by YouTube and its negligence in addressing these scams which, as mentioned, have had a negative impact on Ripple's finances. On the show referred to, Garlinghouse told Emily Chang about the scams, "enough is enough".
Garlinghouse called this "a real problem" that has to be addressed adequately. In addition, he said this is the time to take action. The streaming platform has eliminated "millions of videos," he told Emily Chan. In addition, YouTube claimed that the have had difficulties because of COVID-19. Therefore, a part of the complaints for fraud and other problems were handled by the YouTube algorithm, as stated by the platform in a letter sent to the content creators:
This means automated systems will start removing some content without human review, so we can continue to act quickly to remove violative content and protect our ecosystem, while we have workplace protections in place.
However, Ripple's CEO ruled out that the problem is related to COVID-19 and said:
What we are seeing is scammers are taking advantage of these platforms… Frankly this has been going on as relates to cryptocurrencies, as relates to Ripple, and specifically XRP. It's been going on for well over a year.
On the other hand, YouTube said in response that it is taking quick action when it encounters such scams:
We take abuse of our platform seriously and take action quickly when we detect violations of our own policies like scams and impersonations.
Ripple's CEO denied the YouTube response, saying that if a scam was taking place and it was live, it had been reported. Nevertheless, YouTube needed "weeks" to remove the videos.
Ripple CEO Brad Garlinghouse talks to emilychangtv about the firm's lawsuit against YouTube for failing to deal with imposter scams during — and before — the COVID-19 crisis pic.twitter.com/uTmRWneBxu

— 𝗕𝗮𝗻𝗸 𝑿𝑹𝑷 (@BankXRP) April 22, 2020
Follow us on Facebook and Twitter and don't miss any hot news anymore! Do you like our price indices?
Our top recommendation: Buy Bitcoin, Ethereum, XRP and Cardano from eToro
Broker
dd
trgegr

✔️ Buy 15 cryptocurrencies
✔️ Bitcoin CFD with leverage
✔️ Insurance up to €20.000
✔️ PayPal, SEPA, credit card
**= Risk warning: 75% of retail CFD accounts lose money when trading CFDs from this provider.