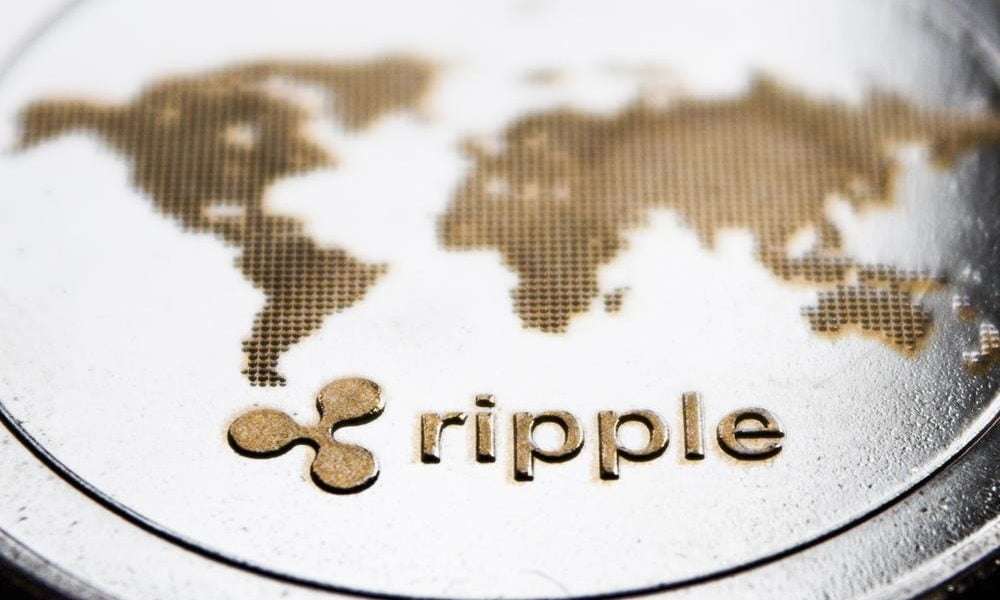 During yesterday's pre-trial conference between Ripple and the SEC, both parties laid out their position while one 'bombshell' was revealed.
In 2019, the SEC did not answer "yes" to an anonymous exchange's inquiry about whether XRP is a security.
---
The XRP community's favorite lawyer, Jeremy Hogan, covered yesterday's pre-trial conference between Ripple and the U.S. Securities and Exchange Commission (SEC) in a new video. And as Hogan outlined, there were "some interesting things and a bombshell" to learn.
The judge was pretty much straight lays. So we didn't learn much about her from this hearing. But, did we learn a lot about the parties' positions and how they're going to approach the case, and one new, spectacular piece of information.
Since it was the first meeting with the judge, both the SEC and Ripple had to present their factual and legal bases for claims and defenses in just a few minutes, so both sides made their best arguments. First, the judge asked for the SEC's opinion, saying "digital asset" and "cryptocurrency" in an effort, as Hogan noted, to maintain a neutral stance.
In about three minutes, the SEC laid out its position, and as Hogan said, it "quickly became clear to him that the SEC is primarily going down the path" that he had been talking about for the past few weeks:
They are focused on the representations and expectations that were made back in 2013 and 2015 – representations made by Ripple to purchasers and the expectations of the purchasers. For example, the attorney for the SEC specifically mentioned that Brad Garlinghouse said that 'He is very very long XRP' and they made it sound as XRP is a kind of stock of the Ripple enterprise.

[…] which is to show that Ripple talked and market XRP like it was a security. As we know, there were some cases that the SEC has been making that marketing can reach the level of making a sale of a security.
Further, Hogan elicited that he was "surprised" that the SEC's counsel did not mention the Kik Interactive case. This, he said, is a "big problem for Ripple" because of the "negative case authority from the very same court."Now, why you wouldn't mention that even in passing to the judge in your first chance of an opening statement – I don't know. But it didn't come up," Hogan added.
Ripple's statement
According to Hogan, Ripple's statement, delivered by attorney Andrew J. Ceresney, was even more interesting. Ceresney focused on the "key arguments," stating first that XRP is a fully decentralized "digital asset" that has been "fully operational for 8 years." In addition, he pointed to $66 billion worth of transactions over the last month, "most of them did not involve Ripple at all", Ceresney said.
>> Buy XRP quickly and securely with PayPal, credit card or bank transfer at eToro.
Visit Website
<<
Second, Ripple's attorney pointed to FinCEN's 2015 statement in which the agency determined that XRP is a "currency." In addition, he said, every country that has made a classification decision has declared XRP a non-security. Third, Ceresney laid out that Ripple made the sales with no representations.
Moreover, the vast majority of sales were made in the secondary market, with no contracts in place. After that, Ceresney made a "smart move" by bringing up the Kik Interactive case:
Ripple's argument is that in Kik Interactive case and the Telegram cases there was more pooling of proceeds, and with Ripple there was no pooling. […] I hope Ripple is able to flash that out a little more in the future.
It got most interesting at the end, though. Ripple revealed that in 2019, the SEC was approached by "a major crypto exchange or maybe multiple exchanges" and asked, "Hey SEC, can we sell XRP or is it a security? Please let us know. And the SEC didn't tell them "no," Hogan reported.
Now that is a big problem for the SEC and I don't know how they get around that because what changed between 2019 and December 2020? […] This little piece was found during the initial pre-trial discovery by Ripple, and it is huge! There will be likely discovery disputes about this very issue as the SEC tries to hide and Ripple finds the details […] and what led the SEC to continue allowing exchanges to sell XRP.
Best Crypto Exchange for Everyone:
Invest in Ripple (XRP) and 70+ cryptocurrencies and 3,000 other assets.
0% commission on stocks – buy in bulk or just a fraction from as little as $10.
Copy top-performing traders in real time, automatically.
Regulated by financial authorities including FAC and FINRA.

2.8 Million Users
Get Started
Crypto News Flash does not endorse and is not responsible for or liable for any content, accuracy, quality, advertising, products, or other materials on this page. Readers should do their own research before taking any actions related to cryptocurrencies. Crypto News Flash is not responsible, directly or indirectly, for any damage or loss caused or alleged to be caused by or in connection with the use of or reliance on any content, goods, or services mentioned.