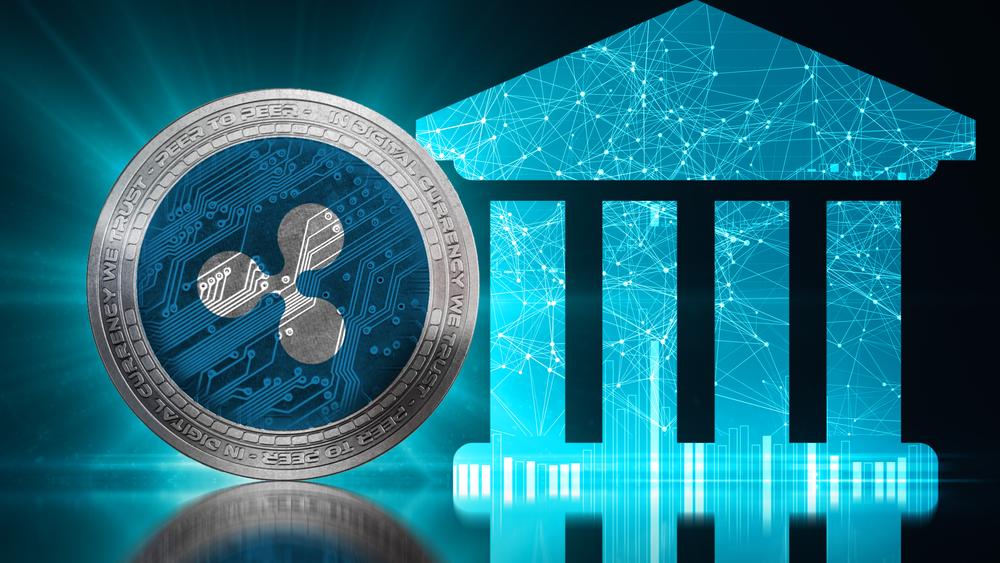 US Congressman Tom Emmer stated in a speech during the first "Cryptocurrency Town Hall" that Ripple's XRP is not a security.

Ripple CEO Brad Garlinghouse did not deny the rumors about a partnership with Bank of America, but he did not confirm it either.
---
Yesterday, the American delegate from Minnesota Tom Emmer hosted the first "Cryptocurrency Town Hall". The event was held in conjunction with the PAC of the Chamber of Digital Commerce to bring together the innovators in the crypto industry. Attendees at the event included BitPay CEO Stephan Pair, Circle CEO Jeremy Allaire, Ripple CEO Brad Garlinghouse, eToro CEO Guy Hirsch, Bloq co-founder and chairman Matthew Roszak, and Paxo co-founder and CEO Chad Cascarilla.
During the event, Emmer announced that he will accept donations for his election campaign in the form of cryptocurrencies via BitPay. In addition, Emmer also explained that the US Congress has to finally leave the Silk Road stigma for cryptocurrencies behind and promote both blockchain and cryptocurrency technology as well.
Specifically, he also referred to Ripple and the XRP token and stated that XRP is not a security. He called on the US Congress and especially the Securities and Exchange Commission (SEC) to finally provide regulatory clarity:
We moved on from Silk Road. It's a long time ago, but there's a lot of members of congress that still think of this in terms of Silk Road. […] First on, my position is very clear XRP is not a security. My frustration is, you probably heard it very directly, […]

Over two years is not only a problem, it is absolutely unacceptable because what this does is, it puts entrepreneurs like you and everybody else in this Townhall, you start looking elsewhere. Money will flow where it is easiest to go. The more the government puts in obstacles[…] the less opportunity you have to position the US as the leader.
Ripple CEO Garlinghouse comments on the Bank of America rumor
During the event, Ripple CEO Brad Garlinghouse also answered numerous questions in the comments section of the online event, making some interesting statements. One community member asked Garlinghouse about the rumor of a partnership between Ripple and Bank of America. The Ripple CEO did not deny the rumor, but instead gave an ambiguous answer:
I can neither confirm nor deny it … blah blah blah 😉
Ripple CTO David Schwartz also commented on this answer and also indirectly validated the rumor:
I would have just said 'Glomar'.
Garlinghouse also commented on the progress of SBI Ripple Asia's implementation of the XRP based On-Demand Liquidity (ODL) payment solution. As CNF reported, the joint venture between SBI Holdings and Ripple is currently testing ODL and plans to go in production later this year. Regarding the progress of the plans, Garlinghouse stated:
Optimistic for sure.. .and making progress. no public statements yet about timing
Furthermore, the Ripple CEO also gave a statement on the Flare Network, which allows the execution of smart contracts on the XRP Ledger and which could allow the XRP Ledger to have access to its own DeFi sector:
From my point of view Flare is combining the best of XRP (VERY fast settlement), Ethereum (smart contracts) and Avalanche (for consensus) which helps extend XRP's utility and allows developers to create smart contracts for new use cases like lending and defi.
Crypto News Flash does not endorse and is not responsible for or liable for any content, accuracy, quality, advertising, products, or other materials on this page. Readers should do their own research before taking any actions related to cryptocurrencies. Crypto News Flash is not responsible, directly or indirectly, for any damage or loss caused or alleged to be caused by or in connection with the use of or reliance on any content, goods, or services mentioned.