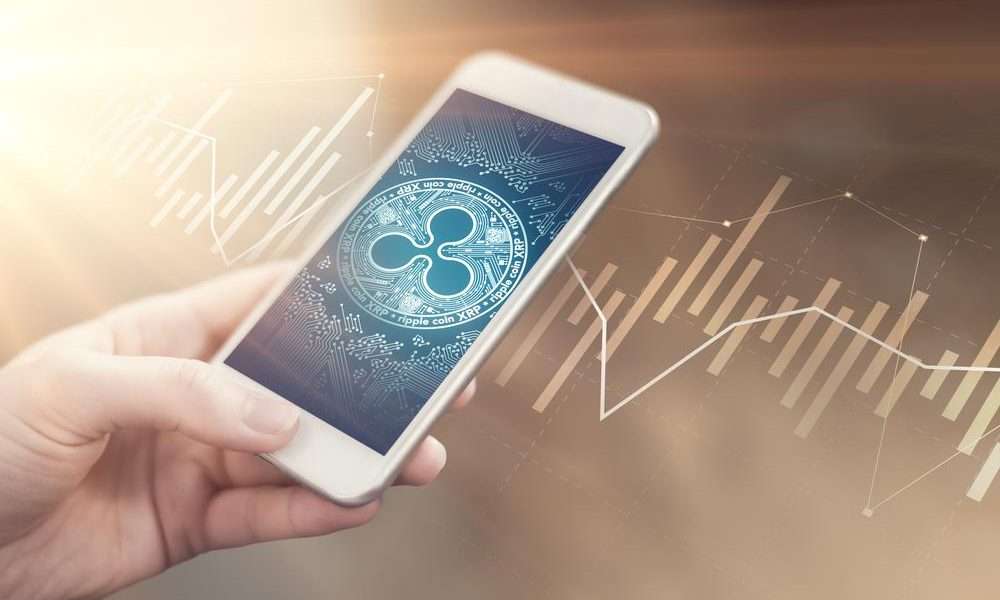 Ripple launches a $250 million Creator Fund to ignite NFT development on XRP Ledger.
The fund will support NFT creators, developers, and agencies with three kinds of resources.
---
Ripple is creating its own NFT community. The company announced Wednesday a whopping $250 million fund to support NFT creators, marketplace developers, and NFT support agencies on its centralized blockchain ecosystem XRP Ledger (XRPL).
Dubbed Ripple's Creator Fund, the fund will ignite the "global creator economy" and blockchain developer communities.  According to Ripple, the Creator Fund will enable developers to create a new era of tokenization that will transform how people buy, sell and manage all kinds of assets.
 We're incredibly excited to launch our $250 million creator Fund to enable creators to explore new use cases for #NFTS on the #XRLedger and engage more deeply with the communities they care about.
The fund will specifically offer three kinds of support to interested developers: technical support to integrate with XRPL, co-marketing and creative agency support, and promotion and access to the XRPL marketplace.
Ripple also said XRP Ledger -one of the fastest and most sustainable public blockchains- is highly suitable for bringing about a state-of-the-art NFT experience. Ripple partnered with the NFT marketplace Mintable, Polygon cross-chain platform mintNFT, and Chicago-based creative agency VSA Partners to deliver its outlined benefits.
Ripple is now a big-time NFT investor.
The investment makes Ripple one of the most prominent investors in the NFT crypto sector. The company is expanding its long-term investment in the crypto market, despite its legal battle with the Securities and Exchange Commission (SEC) for offering XRP as unregistered security in 2017. 
The proceedings have become a crucial case study for lawmakers, and cryptocurrency investors, especially after Ripple's legal team started to turn the tables on the SEC, almost putting the regulator on trial.
The Creator Fund is $150 million more than its previous $100 million fund that Ripple's investment arm Xpring launched in partnership with gaming developer Forte to support blockchain game developers on the XRP ledger in 2019.
The fund aims to bring blockchain gaming and XRP to the mainstream by integrating XRPL into existing games with over 50,000 daily active users. In 2020, Forte announced a $30 billion project to integrate music into a single video game and reportedly holds the potential to dwarf the entire music industry.
Ripple was also one of the notable investors in Mintable's $13 million Series A funding round to scale up its operations and boost growth. Mintable has been one of billionaire Mark Cuban Companies since March 2021. The marketplace has also promised never to issue a token, a feature that makes it attractive to a competing company like Ripple.
The NFT bandwagon
The NFT tokens market cap has reached over $18.6 billion, NFT with a trading volume of more than $1.6 billion. The mother of all NFT projects, Ethereum, has been getting stiff competition from other blockchains, including Solana and Binance Smart Chain (BSC).
Ripple is the latest influential blockchain platform to announce support for NFT development. Dapper Labs' Flow blockchain is home to multiple NFT projects already driving consumer adoption, including NBA Top Shot, Chicago Bulls NFTs, Blockparty NFT marketplace, and many others.
Additionally, Cardano partnered with digital art marketplace Terravirtua, during its 2021 Cardano Summit, to award participants with rare collectibles. The self-proclaimed most–decentralized third-generation blockchain technology platform also introduced NFT minting capabilities after its hardfork in September.