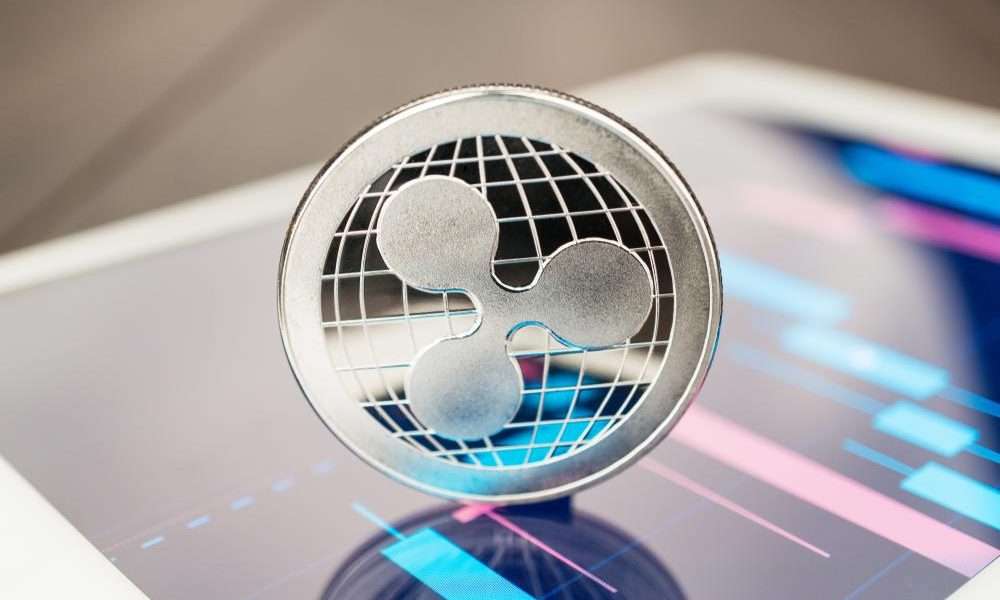 RippleX VP James Wallis revealed some steps the company is taking to keep expanding.  
The company is already building the core ledger that mints the CBDC.
---
Ripple is building the financial system of the future for the world's leading CBDCs, according to James Wallis, vice president of RippleX. In a recent interview, he shared his thoughts on CBDCs and the potential for XRP to become the CBDC interoperability bridge currency.
Wallis joined RippleX from IBM where he had spent over 17 years, most recently as the tech giant's blockchain VP. At Ripple, he is the head of central bank engagements and CBDCs. He joined Rudolf Falat, the host of the 'Voice of FinTech' podcast recently for an interview.
Wallis believes that blockchain technology will define the future of payments. Currently, the payments industry still suffers from several bottlenecks, including high costs and low speed. For cross-border payments, these hurdles are worse, with some funds transfers taking up to a week.
At Ripple, we view the future of payments as the internet of value. The concept there is making it as easy to move money around the world as it is to move information today across the world.
Ripple has been shifting its strategy over the years to position itself for success, Wallis stated. One of the key pivots has been towards cross-border remittances which are now its major focus. It also offers its clients a line of credit, allowing them to acquire XRP which they use in cross-border payments. This allows them to use XRP as a bridge asset, avoiding pre-funded Nostro accounts.
Ripple to power CBDCs
According to a survey by the Bank for International Settlements (BIS), most central banks are currently dealing with CBDCs, with over 80%. Wallis is confident that they are the future of payments, giving central banks the opportunity to redefine payments. He is most excited about CBDC use in cross-border payments to reduce costs and enhance speed. Regions such as Southeast Asia, South America and Africa will gain the most from CBDCs, the RippleX VP added.
However, central banks must work on interoperability for CBDCs to thrive. First, they must interoperate with the existing local payment systems such as mobile payments. Additionally, they must interoperate within the different nations, enabling cross-border transfers.
Then you start thinking about cross-border interoperability. How do you go from a digital pound to a digital rupee? The central banks need to think about working with the private sector for this level of interoperability. We also require a balance between policy and technology.
Ripple is working on being an integral part of the CBDC financial system. It's doing this by focusing on two key areas that it believes are critical. The first is building the core ledger that mints the CBDC, distributes and tracks it.
We have a clear view that a private instance of an existing decentralized ledger is a good way to go. You'd take all the really robust experience of an open-source project that's built a ledger that's been running for multiple years like the XRP ledger. You then create a new version that's a bit more centrally controlled so central banks can be comfortable with it.
The second phase Ripple is working on is interoperability, allowing users to move assets between blockchains. Therefore, the company is working on making XRP the ideal bridge currency between the upcoming CBDCs.
Crypto News Flash does not endorse and is not responsible for or liable for any content, accuracy, quality, advertising, products, or other materials on this page. Readers should do their own research before taking any actions related to cryptocurrencies. Crypto News Flash is not responsible, directly or indirectly, for any damage or loss caused or alleged to be caused by or in connection with the use of or reliance on any content, goods, or services mentioned.