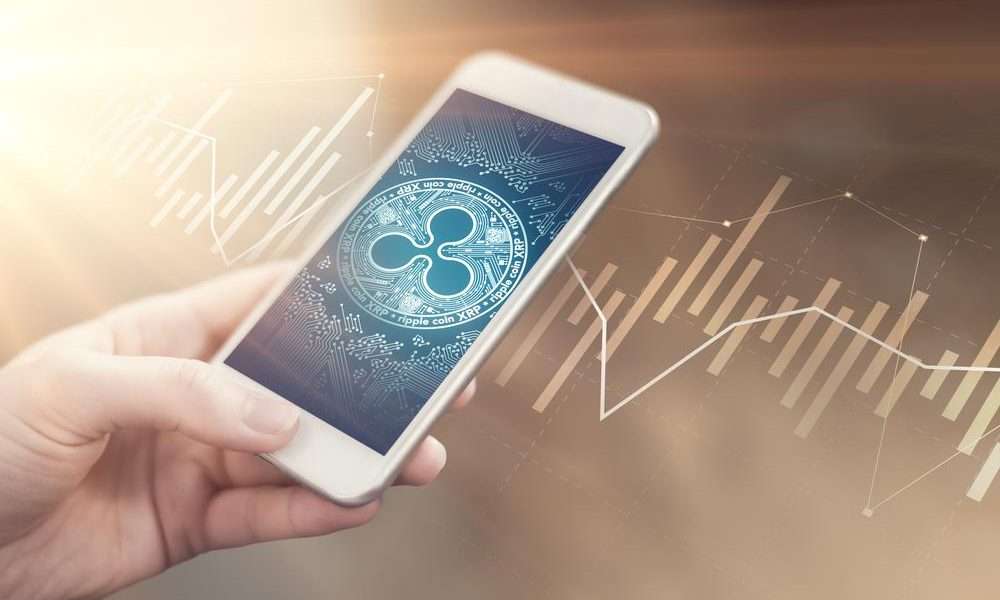 AnchorUSD, Bitrue, Gatehub and Uphold have announced support for the Flare Network XRP Utility Fork.
According to new data, the airdrop is already supported by more than 17,000 accounts and almost one billion XRP are registered.

---
As Crypto News Flash already reported, XRP owners can receive the Spark Token through an Airdrop. Flare Networks' native token, the Spark Token, will be generated by a utility fork of XRP and distributed to users on December 12th of this year. There will be nearly 45 billion Spark Token in total, as Ripple Labs and former Ripple employees are not allowed to participate in the Airdrop.
Nearly one billion XRP registered – more Exchanges to follow
According to the latest data the exchanges AnchorUSD, Bitrue, Gatehub and Uphold have announced their support for the upcoming airdrop. A total of 995 million XRP have been registered for the airdrop so far, 415 million XRP in the last 7 days. The number of registered accounts has increased to 17,379, showing a plus of 6,982 within the last 7 days.
Week (36) token claims @FlareNetworks UPDATE!

Almost 🔥 1 🔥 BILLION #XRP set up to claim $SPARK.

Big APPLAUSE for the team behind @FlareNetworks .

👏 @MohamedTaysir1 , @JoshuaGEdwards , @RareData , @patriksletmo, @HugoPhilion 👏 #XRP , #XRPcommunity pic.twitter.com/DUNaenBzm3

— Ronald (@ronaldonline777) September 6, 2020
The airdrop has met with great interest in the community, as users can receive Spark Token free of charge. Users can either keep their XRP on the mentioned exchanges and receive the token "automatically" or they can register their claim for the new token via XUMM or the XRPToolkit using a tool presented by Wietse Wind.
All users who keep their XRP on exchanges that do not support the airdrop can send their XRP to the XUMM Wallet and can thus participate in the Airdrop. Each account will have a public address and a private key. Afterwards, the XRP owners have to prove the actual ownership of their own account. How this works in detail we have summarized for you in this article.
The Flare Network will use the Ethereum Virtual Machine to execute Smart Contracts on Ethereum using XRP via the Flare Network (FXRP). All transactions for a Smart Contract can be received and sent using the XRP Ledger, which will be implemented in Flare. The Spark Token is used to secure FXRP.
Flare Networks expands XRP application area and enhances adaptation
Brad Garlinghouse, CEO of Ripple, has repeatedly expressed his enthusiasm for the project, describing how Flare Networks represents the best of XRP, due to the fast processing of transactions, Ethereum, the use of Smart Contracts and Avalanche. Developers can build on the Flare Network and develop new products in the area of decentralized finance, thereby significantly expanding the scope of XRP.
Ripple also invested in the Vega protocol last year to prepare XRP for introduction to the financial derivatives market. Vanessa Pestritto, Ripple's director of strategic growth, said Ripple will take a leading role in the DeFi sector. The DeFi sector has grown strongly in recent months and has now reached a total volume of $9.51 billion, according to data from Defi Pulse.
Many industry experts see the DeFi sector as the new driving force of the crypto market, which can have a positive impact on the development of prices of all cryptocurrencies.
Our top recommendation: Buy Bitcoin, Ethereum, XRP and Cardano from eToro
Broker
dd
trgegr

✔️ Buy 15 cryptocurrencies
✔️ Bitcoin CFD with leverage
✔️ Insurance up to €20.000
✔️ PayPal, SEPA, credit card
**= Risk warning: 75% of retail CFD accounts lose money when trading CFDs from this provider.