Mahe Island, Beau Vallon, Seychelles, May 31st, 2023, Chainwire
InQubeta, a pioneering platform in the crypto crowdfunding space, is thrilled to announce the launch of its innovative ecosystem powered by the QUBE token. Designed to revolutionize the investment landscape for AI startups, InQubeta offers users the opportunity to participate in crowdfunding campaigns in it's NFT marketplace.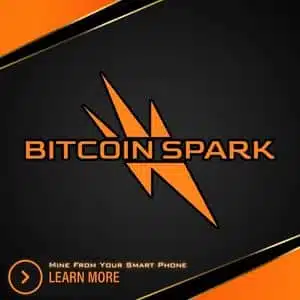 InQubeta stands out in the blockchain industry by providing a dynamic environment for users to back and invest in AI startups using QUBE tokens. Through the platform, each listed startup is transformed into an NFT and fractionalized, allowing investors of all sizes to participate. Upon successful funding, investors can share in the startup's profits through returns paid in QUBE tokens. The entire process is transparent, secure, and backed by the power of blockchain technology.
To ensure the utmost quality and value for investors, InQubeta employs rigorous vetting procedures for startups seeking listing on their NFT marketplace. Additionally, the platform equips investors with valuable resources, including insights from experienced stakeholders and AI technology experts, enabling informed decision-making through comprehensive research and analysis.
At the core of InQubeta's ecosystem lies the QUBE token, an ERC-20 utility and governance token. QUBE grants holders access to invest in AI startup projects listed on the platform's NFT marketplace. With deflationary properties, QUBE tokens provide long-term potential benefits to investors through a 2% buy-and-sell tax allocated to a burn wallet and a 5% sell tax directed to a reward pool. Moreover, QUBE token holders actively participate in governance, shaping the future of InQubeta by contributing to key proposals.
Security is a paramount concern, and InQubeta takes it seriously. The QUBE token has undergone an extensive security audits by leading firm Hacken and KYC verification by Block Audit, providing peace of mind to investors and ensuring users' funds are protected from potential breaches.
Currently, the QUBE token is available in its presale phase, offering investors the opportunity to purchase tokens at the current lowest possible price directly from the official InQubeta website. The presale is designed to be investor-friendly, with a minimum investment amount of $50, making QUBE tokens accessible to everyone. Supported payment options include but are not limited to ETH, USDT, BNB, BUSD, and BTC. Following the presale, QUBE token holders can stake their assets via InQubeta's staking dapp, to earn potential rewards from the buy and sell taxes allocated to the reward pool.
InQubeta's cutting-edge crowdfunding ecosystem, impressive tokenomics, and commitment to security position it for success in the evolving landscape of AI investments.
To join the InQubeta presale, please visit inqubeta.ai
About InQubeta
InQubeta is a crypto crowdfunding NFT marketplace that enables users to invest in AI startup projects using the QUBE token. Through its innovative platform, InQubeta aims to revolutionize the investment landscape for AI startups, providing investors a transparent and rewarding experience.
Contact
InQubeta Team
InQubeta
info@inqubeta.ai

Crypto News Flash Disclaimer: This publication is sponsored. Crypto News Flash does not endorse and is not responsible for or liable for any content, accuracy, quality, advertising, products, or other materials on this page. Readers should conduct their own research before taking any actions related to the company. Crypto News Flash is not responsible, directly or indirectly, for any damage or loss caused or alleged to be caused by or in connection with the use of or reliance on any content, goods, or services mentioned in the press release.
This article is provided for informational purposes only and is not intended as investment advice. The content does not constitute a recommendation to buy, sell, or hold any securities or financial instruments. Readers should conduct their own research and consult with financial advisors before making investment decisions. The information presented may not be current and could become outdated.
By accessing and reading this article, you acknowledge and agree to the above disclosure and disclaimer.