In the ever-evolving world of cryptocurrency, significant developments are afoot. From potential game-changers like a U.S. spot Bitcoin ETF to established privacy-focused coins like Monero (XMR), and innovative funding platforms such as Borroe.Finance (ROE), the crypto market is alive with possibilities.
In this article, we'll delve into these exciting crypto ventures, exploring what they mean for investors and why they're worth your attention. Whether you're seeking the best crypto investment opportunities, prioritizing privacy and security, or are intrigued by groundbreaking financial platforms, there's something here for every crypto enthusiast.
Bitcoin Price Could See 66% Rally to $42K
The crypto market is abuzz with anticipation as discussions about the potential approval of a U.S. spot Bitcoin exchange-traded fund (ETF) gain momentum. K33 senior analyst Vetle Lunde believes that crypto investors might be underestimating the profound impact such an approval could have on Bitcoin's price and the entire crypto space.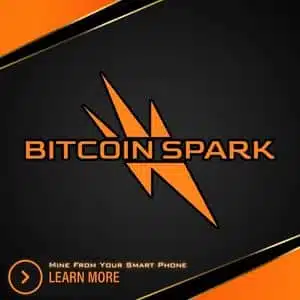 Lunde shares insights into his crypto market outlook, emphasizing that the market might overlook the "very solid fundamentals ahead." With the possibility of a U.S. spot Bitcoin ETF on the horizon, many are wondering if this could be the catalyst for a significant Bitcoin price surge.
Monero ($XMR): Privacy and Security With Huge Prospect
Monero, known as XMR in the crypto world, has solidified its position as a leading player in the privacy-focused cryptocurrency sector. XMR is gaining recognition for its unwavering commitment to privacy and security.
Monero's reputation for enabling untraceable and private transactions has made it a favorite among crypto enthusiasts and privacy advocates. Its robust privacy features provide users with true financial autonomy, ensuring that transactions remain confidential and shielded from prying eyes.
As one of the top 30 cryptocurrencies by market capitalization, XMR continues to be an attractive choice for investors seeking the best crypto to buy today for long-term gains.
Borroe.Finance ($ROE): A Rising Star
Borroe.Finance ($ROE) has become a prominent name in the crypto space due to its innovative approach to finance and funding. Trading at a remarkable price of just $0.0125 per token, Borroe.Finance has rapidly gained recognition through its ongoing presale event. What sets Borroe.Finance apart is its groundbreaking concept – it operates as an AI-powered funding marketplace that empowers content creators and Web3 participants to access immediate cash by trading their future earnings.
This revolutionary model encompasses various income streams, including subscriptions, invoices, royalties, etc. Borroe.Finance's innovative approach has captured the imagination of investors and underscored its potential as one of the top crypto coins with significant growth prospects.
Don't Miss Out on Borroe.Finance's Presale
For investors actively seeking the best crypto investment opportunities, Borroe.Finance's presale is an enticing proposition. With over 86 million $ROE tokens already secured, each priced at a mere $0.0125 per token, this presale offers a promising opportunity to enter the crypto market at an attractive point.
The cryptocurrency landscape is renowned for its rapid changes and market unpredictability, making it imperative for investors to remain informed and vigilant.
Timing often plays a pivotal role in the crypto success and Borroe.Finance ($ROE) has positioned itself as an attractive prospect for savvy investors who recognize the potential of its innovative funding marketplace.
Learn more about Borroe.Finance ($ROE) here:
Visit Borroe Presale | Join The Telegram Group | Follow Borroe on Twitter
Crypto News Flash Disclaimer: This publication is sponsored. Crypto News Flash does not endorse and is not responsible for or liable for any content, accuracy, quality, advertising, products, or other materials on this page. Readers should conduct their own research before taking any actions related to the company. Crypto News Flash is not responsible, directly or indirectly, for any damage or loss caused or alleged to be caused by or in connection with the use of or reliance on any content, goods, or services mentioned in the press release.
This article is provided for informational purposes only and is not intended as investment advice. The content does not constitute a recommendation to buy, sell, or hold any securities or financial instruments. Readers should conduct their own research and consult with financial advisors before making investment decisions. The information presented may not be current and could become outdated.
By accessing and reading this article, you acknowledge and agree to the above disclosure and disclaimer.