Polkadot is preparing for its major event, Polkadot Decoded, which will showcase exciting projects built on the network, including a partnership with Moonbeam for seamless cross-chain integration.
The HydraDX Defi protocol will facilitate liquidity to the Polkadot and reduce liquidity fragmentation by combining all assets within a single trading pool.
---
Polkadot, the open-source sharded multichain protocol, is all geared for the biggest event of the year 2023 aka Polkadot Decoded. The event is scheduled for later this month on June 28-29 and will be a live event streamed from Copenhagen.
Exciting new projects have been working and building atop the Polkadot network. In the latest development, Polkadot has partnered with smart contracts platform Moonbeam to facilitate seamless cross-chain integration.
Moonbeam specializes in building cross-chain-connected applications that can access assets, users, and services on any chain. Last month, Moonbeam announced its integration with HydraDX which will bring GLMR to HydraDX, and HDX to Moonbeam as xcHDX.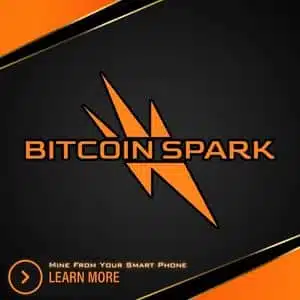 1/ Barely three weeks out from @PolkadotDecoded many of the ecosystem teams are preparing some exciting presentations for Copenhagen – but they're also busy working on upgrades and announcements.

So stand by for another #PolkadotRoundup thread 🧵⬇️ pic.twitter.com/6lnRi9Z7xt

— Polkadot (@Polkadot) June 5, 2023
Besides, the community has also given a nod bi-directional HRMP channel between Moonbeam and HydraDX. This will allow the tokens to flow freely across the ecosystem which aims to solve liquidity fragmentation challenges while transacting across multiple blockchains.
About the HydraDX DeFi Protocol
HydraDX is the next-generation DeFi protocol whose goal is to facilitate liquidity to the Polkadot protocol via the HydraDX Omnipool. As an automated market maker, HydraDX will reduce liquidity fragmentation by combining all assets within a single trading pool in a classic pool/pair configuration.
Projects outside of the HydraDX will use XCM in order to gain access to additional assets in a trustless manner. On the other hand, applications on the Moonbeam network will benefit from HydraDX's efficient AMM.
As developers work on cross-chain smart contracts to enable access to features from different blockchains, Moonbeam plays a crucial role as the central hub for routing liquidity within Polkadot. Moonbeam is connected to 11 parachains through Polkadot XCM and has access to various other major blockchains like Ethereum and Cosmos through message passing providers such as Axelar, Wormhole, LayerZero, Multichain, and Hyperlane. As these capabilities continue to develop and improve, including features like XCM to EVM functionality and remote EVM execution, developers can utilize interoperability to enhance the user experience.
Key Projects At Polkadot Decoded Event
A number of projects have shown interest in highlighting their prowess and capabilities at the upcoming Polkadot decoded event.
Phala Network: The Phala Network has been designed to bridge the gap between the Web2 and the Web3 worlds. Phat Contract will allow effortless integration

across EVM and @substrate_io

blockchains in a trustless environment.

Astar Network: Astar Network seeks to bring the world's first VR-based metaverse developed by Unreal Engine 5, to the Polkadot ecosystem. Besides, Astork Network has also announced that Crypto FiDi, an advanced portfolio tracker across multiple wallets and blockchains, has joined Astar's Builders Program. Similarly, the Web3 development platform Apillion has integrated with Astar to deliver multi-chain smart contract connectivity.
Multix, a user-friendly interface developed by ChainSafeth, is now available on Polkadot. It allows users to create multisignature accounts on-chain from any location and efficiently manage complex multisignature transactions.
Crypto News Flash does not endorse and is not responsible for or liable for any content, accuracy, quality, advertising, products, or other materials on this page. Readers should do their own research before taking any actions related to cryptocurrencies. Crypto News Flash is not responsible, directly or indirectly, for any damage or loss caused or alleged to be caused by or in connection with the use of or reliance on any content, goods, or services mentioned.