PEPE is seeing a reducing trading volume which according to Santiment can imply shifting interest.
Memecoins have higher volatilities that make them risky to trade, hence the need for caution.
---
Although Pepe coin (PEPE) has made investors millionaires in only a few days, a report from on-chain analytics firm Santiment has highlighted issues that the memecoin may face in the midst of a generally grim crypto climate.
The report highlighted that PEPE may be experiencing potential challenges associated with lower retail participation and liquidity. The report emphasized that market liquidity and retail participation for PEPE are much lower than that of Dogecoin (DOGE) and Shiba Inu (SHIB) in the previous year.
Comparing peak trading volumes, PEPE reached $2 billion, while SHIB and DOGE reached $40 billion and $70 billion respectively. Limited retail participation means that there may be fewer retail investors actively trading and supporting the market for PEPE. This can affect the entire trading ecosystem, making it vulnerable to price manipulation and sudden price fluctuations by a few large players. 
Santiment went on to say that it appears the retail scene has shifted tremendously, with retail engagement becoming almost non-existent. If retail participation appears to be nearly nonexistent, it may indicate a shift in market dynamics or investor sentiment.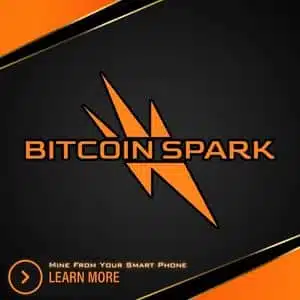 The cryptocurrency landscape can change rapidly, and investor preferences and behaviors can also evolve. Retail investors might be shifting their focus to other projects or platforms that they find more appealing or promising.
Furthermore, the collapse of the bankrupt FTX exchange and LUNA also had a major impact on the market, disappointing many "dinosaurs," the report claims. 
>> Buy Shiba Inu (SHIB) quickly and securely with PayPal, credit card or bank transfer at eToro.
Visit Website
<<
On the Positive Side of PEPE
On the positive side, lower trading volume can indicate that there is untapped potential for growth. As the market develops and more investors become aware of the project, there may be an opportunity for increased liquidity and trading activity. This can potentially lead to price appreciation if demand for PEPE increases over time.
Interestingly, PEPE has comparable social volume within the crypto media to DOGE and SHIB during their peak periods. Social volume refers to the number of mentions, discussions, or interactions related to a particular cryptocurrency on social media platforms, forums, or crypto-specific channels.
If PEPE continues to generate significant interest within the crypto community and demonstrates meaningful progress in terms of adoption, partnerships, or technological advancements, it could potentially attract mainstream attention over time.
Notably, crypto exchange Coinbase has been reported to be contemplating listing the PEPE on its platform. Recently, Elon Musk joined the discussion by making a subtle allusion to PEPE in a meme.
While PEPE may have a comparable social presence within the crypto community, its coverage and recognition in mainstream media are currently limited when compared to DOGE. This may be due to various factors such as the relative novelty or niche nature of the project, its community focus, or the absence of significant events or endorsements that attract mainstream attention.
Best Crypto Exchange for Everyone:
Invest in Shiba Inu and 70+ cryptocurrencies and 3,000 other assets.
0% commission on stocks – buy in bulk or just a fraction from as little as $10.
Copy top-performing traders in real time, automatically.
Regulated by financial authorities including FAC and FINRA.

2.8 Million Users
Get Started
Crypto News Flash does not endorse and is not responsible for or liable for any content, accuracy, quality, advertising, products, or other materials on this page. Readers should do their own research before taking any actions related to cryptocurrencies. Crypto News Flash is not responsible, directly or indirectly, for any damage or loss caused or alleged to be caused by or in connection with the use of or reliance on any content, goods, or services mentioned.