Victoria, Seychelles, 15th June, 2021,
Orion Pool, Orion's AMM solution, will be live on June 22nd, With the launch of Orion Pool, Orion Terminal becomes the only trading platform that allows decentralized access to both centralized exchanges and swap pools in one place, allowing traders a single portal for trading, staking, and governance voting. Orion will route all swap orders to the liquidity source with the best possible price, resulting in the most profitable price for trades. Meanwhile, traders will benefit from substantial arbitrage opportunities across centralized and decentralized liquidity sources.
Orion Protocol was born out of a goal to decentralize the major source of liquidity in the market: centralized exchange liquidity. For the first time, centralized exchange liquidity from the likes of Binance and KuCoin can be accessed in a decentralized manner, directly from traders' wallets. Now, its mission has evolved: to aggregate the entire digital asset market into one decentralized platform. 
Orion has developed its own AMM solution, Orion Pool, allowing assets to be traded on Orion Terminal via liquidity pools rather than a traditional market of buyers and sellers. Orion Pool will be fully integrated into the Terminal, allowing traders to benefit from a single UI for trading, staking, adding/removing liquidity, and governance voting. Additionally, Orion will soon be integrating leading swap pools like Uniswap, PancakeSwap, and SushiSwap to add significantly more liquidity to the Terminal.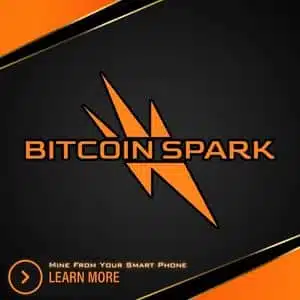 Through this development, Orion Terminal is the only platform that allows decentralized access to both centralized exchanges and swap pools in one place. As usual, Orion will route all swap orders to the liquidity source with the best possible price: orders can even be split across multiple exchanges and liquidity sources to achieve the best possible price.
Every liquidity pool presents a substantial source of liquidity for arbitrage opportunities between centralized and decentralized liquidity sources. On top of the opportunity to capitalize on price discrepancy arising from different exchange order books aggregated into one place, Orion Protocol has built an arbitrage bot SDK, allowing arbitrage traders to easily configure their Uniswap arbitrage bots for Orion Pool.
Orion Pools
Orion Pool will launch with four ORN pools: ORN/ETH, ORN/USDT, ORN/BUSD, and ORN/BNB. We plan to grow our pools significantly – third party projects will be able to self list their token on Orion Pool paired with ORN, USDT, ETH, BNB or BUSD. Any project can 'self-list' on Orion Pool. A significant number of third parties are lined up to self-list on Orion AMM Pool already – from million to billion dollar market cap projects. This will enable liquidity for new assets and pairs to be added to the terminal – increasing assets and pairs exponentially. 
Self listing on Orion Pool will enable global access of assets and visibility to a global audience, more complex order types than leading swaps (including limit orders), cross-trading against over 1,000 trading pairs via complex swap, unique arbitrage opportunities across decentralized and centralized liquidity sources, access to Orion's partners, and co-marketing opportunities. 
Orion Pool will be compatible with ETH and BSC. As more chains are integrated (with Cardano, Fantom, Polkadot, Avalanche, Elrond, and HECO soon to be integrated), this will expand to include their native assets.
Pool Rewards
Initially, Orion Pool will launch four ORN pools: ORN/ETH, ORN/USDT, ORN/BUSD, and ORN/BNB
Orion Pool is made up of Liquidity Providers + Governance Stakers. 

Liquidity Providers receive Liquidity Mining rewards, spread across the multiple ORN pools. LPs provide 50:50 ORN and the matched asset.
Governance Stakers 'vote' on the pools to receive higher rewards. Liquidity Mining rewards will be spread between each pool according to the amount of votes they have, allowing ORN holders to determine the rate of rewards each pool receives.

On top of lucrative staking rewards, Orion Pool fees (0.3%) will be shared back to participants, with ⅔ going to Liquidity Providers and ⅓ going to Governance Stakers.
About Orion
Orion Protocol is building the decentralized gateway to the digital asset market. The layer 2 solution enables users access to deep, cross-chain liquidity in one place – across DEXs, CEXs, and swap pools – providing traders access to the best price in the market directly from their wallet. Orion seeks to solve the fragmentation of crypto markets, NFTs marketplaces, and assets from traditional finance by eventually aggregating them into one place: Orion Terminal. 
Orion is building over a dozen solutions for blockchains, exchanges, and crypto projects, resulting in over eighteen revenue streams on the protocol. The Orion ecosystem has been built with ORN holders in mind: every transaction across the multiple solutions on the protocol adds to Daily Protocol Volume, bringing lucrative rewards for stakers.
Contacts
Chief Marketing Officer
Timothea Horwell
Orion Protocol
timothea@orionprotocol.io
Crypto News Flash Disclaimer: This publication is sponsored. Crypto News Flash does not endorse and is not responsible for or liable for any content, accuracy, quality, advertising, products, or other materials on this page. Readers should conduct their own research before taking any actions related to the company. Crypto News Flash is not responsible, directly or indirectly, for any damage or loss caused or alleged to be caused by or in connection with the use of or reliance on any content, goods, or services mentioned in the press release.
This article is provided for informational purposes only and is not intended as investment advice. The content does not constitute a recommendation to buy, sell, or hold any securities or financial instruments. Readers should conduct their own research and consult with financial advisors before making investment decisions. The information presented may not be current and could become outdated.
By accessing and reading this article, you acknowledge and agree to the above disclosure and disclaimer.