Little over a year ago, Optimism (OP) entered the market and redefined how Layer 2 (L2) platforms work. But for many investors who had put high hopes in it, most are regretting their decision as it fell well below its launch price.
Many are already considering switching over to other options that have strong fundamentals and use cases, such as Uwerx and its decentralized gig economy system.
Why Optimism (OP) Fell
Blockchains are touted to be the best thing to hit data storage, security, and transfer. While this may be true to some extent, the reality is that scalability and rising gas costs are proving it wrong.
This is why L2 solutions like Optimism (OP) are becoming increasingly popular. Optimism (OP) offers near-instant transactions on Ethereum at a fraction of the cost. The core ability is said to be in the simplicity of its blockchain coding, allowing a lightweight networking operation.
Optimism (OP) was launched to much fanfare, going at $3 and many had expected it to hit double digits in just a few weeks. But unfortunately, more established competitors such as Polygon and a dwindling market put a major dent in Optimism (OP), with the price dipping as low as $0.42.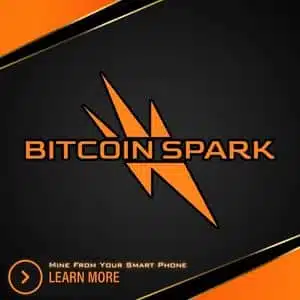 Optimism (OP) seems to have recovered recently, with a $2.42 price tag. Though many investors are gearing up to see it recover its ATH and grow more, things are not as plain as they seem. The extremely high volume to market cap can mean a massive dump as people will try to recover their money. With so much in trade, this will put selling pressure and may actually drive down Optimism (OP).
Uwerx (WERX) Offers Better Recovery of Losses
A prudent approach towards recovering losses and keep making profits is to select a future mainstream token that can sustain itself in the long run. WERX by Uwerx offers such a chance.
Using blockchain to fuel the growing gig economy, Uwerx will be based on a strong and sound strategy. Freelancing platforms like UpWork and Fiverr are extremely famous, but ultimately their business model is geared towards their benefits, not the users'.
Uwerx will change this with some major steps, such as reducing the commission to a small 1% rather than taking a 20% chunk. It also protects both freelancers and buyers by using blockchain to record all tasks performed (thereby verifying content makers and copyrights) and using smart contracts for instant payments through its WERX token. Unlike traditional platforms, Uwerx will also be turning over control of the marketplace to its users and encouraging more WERX movement by eliminating transactional taxes.
From a crypto sustainability point, Uwerx will bring peace of mind for investors through a code audit by the reputed audit firm InterFi Network and Solidproof. A liquidity lock of two decades and a half also means the developers ensure a healthy supply of WERX tokens without a rug pull.
With a CAGR of 15.3%, the freelancing market is growing extremely fast and Uwerx has all the right ingredients to become a major gig economy platform. Many experts have pointed out the probability of WERX jumping around, 6500% soon after launch.
Considering that the presale puts WERX at only $0.0065, this is an opportunity that will surpass any expected gains by Optimism (OP), even with its expected gains. We would recommend you check out the presale whilst you can- especially with the price increase on Sunday and the ongoing 25% purchase bonus and competition to win $5,000.
Presale: invest.uwerx.network
Telegram: https://t.me/uwerx_network
Twitter: https://twitter.com/uwerx_network
Website: https://www.uwerx.network/
Crypto News Flash does not endorse and is not responsible for or liable for any content, accuracy, quality, advertising, products, or other materials on this page. Readers should do their own research before taking any actions related to cryptocurrencies. Crypto News Flash is not responsible, directly or indirectly, for any damage or loss caused or alleged to be caused by or in connection with the use of or reliance on any content, goods, or services mentioned.