OneCoin's Cryptoqueen made away with 230,000 Bitcoins worth around $13 billion.
$500 million has been found in Dubai bank accounts.
---
OneCoin was a Ponzi scheme promoted as a cryptocurrency by Bulgarian-based companies OneCoin LTD and OneLife Network LTD. OneCoin LTD was registered in Dubai, and OneLife Network LTD was registered in Belize. Both companies were founded by a 36-year-old woman called Dr Ruja Ignatova, popularly known as Cryptoqueen.
In June 2016, she announced to thousands of fans at the Wembley Arena that OneCoin is a "Bitcoin killer". She assured the cheering fans that no one will speak about Bitcoin again in two years. 
She was able to convince a lot of people globally to invest their savings into the asset. According to the BBC, British people invested €2 million on OneCoin in the first week, and €30 million in the first six months. About €4 billion was invested in the asset globally between August 2014 and March 2017. Throughout this period, she was moving from Macau, Dubai to Singapore, to promote her vision in filled arenas.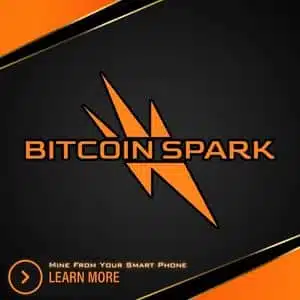 However, investors at a point were getting more concerned as the promised exchange that could swap their OneCoin to fiat was being delayed. To address this issue, a large gathering of European OneCoin promoters was scheduled to meet in Lisbon, Portugal in October 2017. Shockingly, Cryptoqueen was nowhere to be found at the gathering. The FBI disclosed that she boarded a flight from Sofia to Athens two weeks after disappearing from the gathering. 
230,000 Bitcoins are missing
According to reports, Cryptoqueen disappeared with 230,000 Bitcoins currently worth around $13 billion. This was paid by a member of the Emirati Royal Family Sheikh Al Qassimi in 2015. Also, $500 million is still in the Dubai bank accounts. 
Al Qassimi is the son of the CEO of United Arab Bank, H.E Sheikh Faisal Bin Sultan Bin Salem Al Qassimi. He was an associate of Cryptoqueen. This gave her the freedom to travel and reside in the UAE. In 2015, Al Qassimi gave four hard wallets containing 230,000 Bitcoins worth around $50 million by then to Cryptoqueen. In exchange, he was given real estate in the UAE worth about $1 billion, OneCoin bank accounts, and other assets according to reports. As of now, the found $500 million and the assets worth around $1 billion are being contended in court by associates of Cryptoqueen, OneCoin associates, and an Emirati Sheikh. 
Jonathan Levy, the plaintiff's attorney has said that the criminals are the winners as regulators seem oblivious about the purpose of crypto which rewards criminals like Cryptoqueen. 
The winners are the bad guys: organized crime, money launderers, and market manipulators while the small-timers are continually defrauded, hacked, and abused. Crypto cannot be insured and if we cannot ban it altogether; a victim superfund is an urgent necessity.
What will happen to the Bitcoin price?
An attempt by Cryptoqueen to sell the $13 billion worth of Bitcoin for fiat could massively affect the market as the large transaction size may put pressure on the price. The wider market could also try to sell, which will send the Bitcoin price even lower.
Best Crypto Exchange for Everyone
Invest in Bitcoin (BTC) and over 200+ cryptocurrencies on America's most trusted crypto exchange.
Buy Bitcoin (BTC) easily and with low fees via PayPal and credit card.
Enjoy super-low trading fees and access to more than 400 trading pairs.
Coinbase is regulated by the SEC and FINRA in the USA, and by CySEC and FCA in Europe.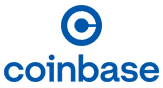 100,000,000 Users
Crypto News Flash does not endorse and is not responsible for or liable for any content, accuracy, quality, advertising, products, or other materials on this page. Readers should do their own research before taking any actions related to cryptocurrencies. Crypto News Flash is not responsible, directly or indirectly, for any damage or loss caused or alleged to be caused by or in connection with the use of or reliance on any content, goods, or services mentioned.