ConsenSys founder Joseph Lubin stated at ETH Denver 2020 that he remains committed to the goal of bringing one million developers into the Ethereum ecosystem.
The available numbers show that the Ethereum ecosystem leads the blockchain sector.
---
Joseph Lubin, a co-founder of Ethereum and founder of ConsenSys, the largest development studio behind Ethereum, confirmed at ETH Denver 2020 that he remains committed to bringing more than one million developers into the ETH ecosystem. Lubin first announced the initiative at Devcon 5 last October, although it only really got underway in January, as Jim Jagielski, the open source head of ConsenSys, explained.
Join me as we "officially" kick off our #1milliondev effort, dedicated to growing the #Ethereum and #Web3 communities by 1 million developers and contributors. Let's leverage #opensource in this endeavor! c @ConsenSys https://t.co/Rs2whnS8z1

— Jim Jagielski (@jimjag) January 20, 2020
The number of developers is crucial
Within the crypto community there has been the common sense for quite some time that developer activity is an important indicator for the success of a blockchain and also the price of a cryptocurrency. A high level of developer activity implies that the underlying blockchain regularly undergoes improvements. In the case of Ethereum, this is crucial to maintain the "first mover" effect in the area of smart contract blockchains, as the competitors like Cardano, TRON or EOS are not sleeping.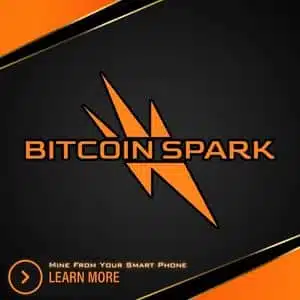 Joseph Lubin affirmed the goal of one million developers for ETH at ETH Denver 2020 and said that developer activity is crucial to find acceptance in the real world, where Ethereum will replace legacy systems in the long run.
What does it actually mean that one million people work for the Ethereum platform? It is not just about funded projects and full-time block chain engineers: Hackers, students, Web2 developers who integrate elements of Ethereum into their existing work are also Ethereum developers. The more comprehensive, smoother, block-chain-based systems we are all trying to build will emerge. They will take shape gradually, through bridges between legacy systems and new paths, through small experiments and gradual policy changes.
Exact numbers on the number of active Ethereum developers are hard to find. In August last year, ConsenSys published a report according to which there were 1,243 active developers working specifically for Ethereum in June 2019. The report further stated that 18% of all open source crypto developers work in the Ethereum ecosystem. In addition, Ethereum had (at that time) four times more developers than the next ecosystem, which was Bitcoin.
>> Buy Ethereum (ETH) quickly and securely with PayPal, credit card or bank transfer at eToro.
Visit Website
<<
The latest data from CryptoMiso, which measures developer activity based on the number of commits posted on GitHub, shows that Ethereum is only 42nd in the ranking with 702 commits in the last 12 months, even though they were made by over 100 different contributors. Bitcoin is ranked 17th on the list with 1,806 commits.
However, these numbers should be seen in perspective, since the size of the Ethereum blockchain protocol makes it much more difficult to implement major changes and improvements in the network than it is for smaller blockchains. For the last two years, the Ethereum core developer community has focused on "Serenity", also known as Ethereum 2.0.
Buterin is optimistic about the launch of Ethereum 2.0
In his speech at ETH Denver 2020, Vitalik talked about the progress of Ethereum 2.0 and expressed his optimism for the launch date, adding that he "definitely think ETH2.0 has been preceding quite quickly and regularly in the last few months". Most recently, ETH Core developer Justin Drake announced in an AMA that July 31 is targeted as the launch date for ETH 2.0, Phase 0.
Regarding DeFi, he stated that the simplest applications will probably grow the fastest and attract the most users:
I think the DeFi applications that see the most use are the simplest ones. Stablecoins, synthetic assets, decentralized exchanges.
Follow us on Facebook and Twitter and don't miss any hot news anymore! Do you like our price indices?
Best Crypto Exchange for Everyone:
Invest in Ethereum (ETH) and 70+ cryptocurrencies and 3,000+ other assets.
0% commission on stocks – buy in bulk or just a fraction from as little as $10.
Copy top-performing traders in real time, automatically.
Regulated by financial authorities including FAC and FINRA.

2.8 Million Users
Get Started
Crypto News Flash does not endorse and is not responsible for or liable for any content, accuracy, quality, advertising, products, or other materials on this page. Readers should do their own research before taking any actions related to cryptocurrencies. Crypto News Flash is not responsible, directly or indirectly, for any damage or loss caused or alleged to be caused by or in connection with the use of or reliance on any content, goods, or services mentioned.