Cryptocurrencies have always offered lucrative alternative investment opportunities. While knowing which projects to invest in can be challenging, experts believe DigiToads (TOADS) and Monero (XMR) have what it takes to generate a higher return on investment. The higher returns have to do with their applications in the real world and the strong demand they continue to elicit in decentralized finance.
DigiToads Full Utility Meme Coin
While still new to the scene, DigiToads is already sending shockwaves in presale amid solid interest from whale investors. With its native token rallying by over 140% and the raising of over $4.65 million in presale, it's clear it's the next big thing ahead of listing in a major exchange
DigiToads has emerged as one of the most sought-after cryptos owing to its credentials in revolutionizing the meme coin space. However, while the segment has always been associated with social buzz, pumping, and dumping, the new Ethereum-powered project is adding a new layer of utility that affirms its utility.
It has set out to differentiate itself from Dogecoin (DOGE) Pepe Coin (PEPE) and Shiba Inu (SHIB) with unique utilities around play-to-earn and staking-to-earn. It's also venturing into the decentralized finance space with trading competitions to impact people's way of life through earning opportunities.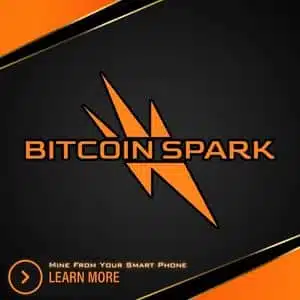 As part of the P2E ambitions, DigiToads is offering people a way of playing a unique Web 3 game for an opportunity to earn.  Gamers must acquire DigiToads, an avatar-like creature, and nurture them by purchasing food and trading equipment. The ultimate goal is to ensure the avatars are the strongest and largest in the swamp arena for an opportunity to win TOADS tokens.
The top 25% of players in the leaderboard with the largest and strongest DigiToads are to walk away with the network's native TOADS token. DigiToads has already set aside 50% of all profits generated from the sale of in-game items to be used in rewarding gamers.
In its bid to strengthen its Decentralized Finance ambition, it has unveiled a unique NFT staking platform whereby 2% of all profits in the ecosystem are to be added. In return, people who stake their NFTs in the platform are to earn a residual income from the pool.
Network users also stand to win Platinum TOADS by participating in monthly trading competitions in the DigiToads ecosystem. The goal is to ensure one has the highest trading volume to win the Platinum TOADS that can be used to access the TOADS treasury, among other perks.
The strong demand in presale is due to DigiToads enticing sustainable-focused investors through a string of charities. The new meme coin is to set aside 2% of all profits generated in the network to be used in promoting charities focused on replanting trees and conserving rainforests.
TOADS is the network currency that has garnered significant momentum in presale thanks to its deflationary approach. The overall number of TOADS tokens that will ever be in circulation will decline from the maximum supply of 585M. A token-burning mechanism is already in place to limit the supply over time.
Monero Enhancing Anonymous Transactions
Monero is another cryptocurrency that has been flying high on revolutionizing the way people send and receive money. It is the most advanced and effective privacy cryptocurrency as it leverages pioneering technologies to hide the identity of parties in any transaction.
In an era where privacy is paramount, it continues to elicit strong interest from people looking to send and receive money securely and anonymously.  Being a leader in the privacy coins space affirms Monero's long-term prospects as demand to send and receive money anonymously grows.
While its native token has been flat for the year amid the consolidation in recent weeks, the future is bright with increased crypto adoption in the mainstream sector.
Bottom Line
The team behind DigiToad has set out to make it a leading meme coin while focusing on real-world applications around P2E gaming, NFT staking and trading. The sale of over 4.65 million worth of TOADS tokens in presale ahead of listing in a major exchange attests to the strong demand. Likewise, now is the opportune time to buy the token as it is trading at a great discount, with experts projecting gains of over 1000%.
For more information on DigiToads visit the website, join the presale or join the community for regular updates.
Crypto News Flash does not endorse and is not responsible for or liable for any content, accuracy, quality, advertising, products, or other materials on this page. Readers should do their own research before taking any actions related to cryptocurrencies. Crypto News Flash is not responsible, directly or indirectly, for any damage or loss caused or alleged to be caused by or in connection with the use of or reliance on any content, goods, or services mentioned.