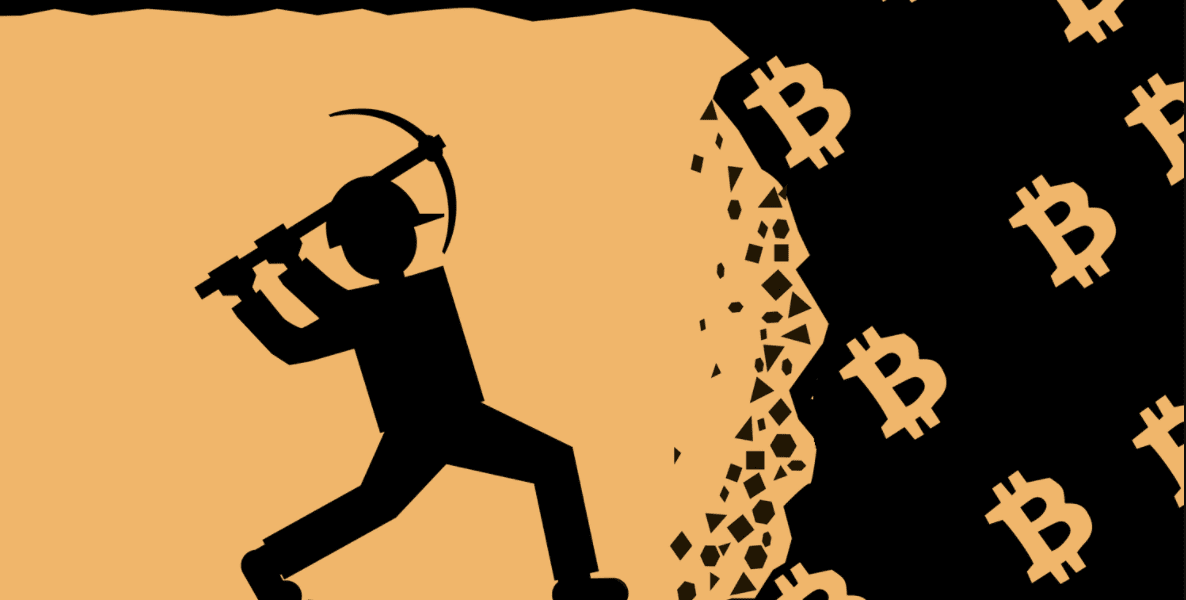 Several publicly listed Bitcoin mining firms in North America collectively hold more than 20,000 BTC.
In order to sort their expenses, these mining firms have started borrowing capital to survive. 
---
Public mining firms in North America are hoarding more than $1 billion worth of Bitcoin. Reports showed that the top Bitcoin mining firms in North America are holding more than 20,000 BTC with over $1.1 billion. 
According to the recently-released latest monthly production data, Bitfarms, Marathon, Riot, Hut8, Argo, Hive, and have mined up to 6,463 BTC in the third quarter. The total amount of Bitcoin mined accounted for almost 7.5 percent of the BTC block rewards available during the period. 
Hut8, Bitfarms, Riot, HIVE, and Argo recorded an increase in their Q3 Bitcoin mining productions. The mining production for the companies jumped about 82 percent higher than the Q2 numbers. Their equipment expansion partially fueled the spike in Bitcoin mining production for the mining companies. Also, the waning competition from Chinese miners following the recent crackdown triggered an increase in Bitcoin mining among the US-listed miners. 
According to data pulled from public findings, Riot has the highest in Q3 Bitcoin mining productions among other firms in North America. Following Riot are other mining companies like Marathon, Bitfarm, Hut8, Hive, and Argo. 
Bitcoin mining and power generation company Greenidge made its public debut in the third quarter of this year. The New York-based company went public via a special purpose acquisition company (SPAC) last quarter and therefore only disclosed its production and earnings for Q3. 
Mining firms in North America hodl over 20,000 BTC
BIT Digital, which had operations in China, is yet to update its Q3 numbers since it was affected by the crackdown. Apart from Cleanspark, which entered the mining market in North America earlier this year, the other firms have added all the BTC they mined from the beginning of the year to their balance sheets. They jointly hold 20,456, including 4,812 Bitcoin that Marathon purchased from the secondary market months ago. 
With the mining firms hoarding their mined BTC, they need to find alternative means to sort bills. These companies have decided not to liquidate their mined Bitcoin. As such, they need to source funds to pre-order new equipment, pay utility bills, or expand their facilities with the ongoing infrastructure boom in North America. To sort their expenses, some of these mining companies are borrowing capital. 
A while ago, Argo Blockchain got a loan of $25 million from Galaxy Digital using some of its mined Bitcoin as collateral. In addition, Marathon secured a $100 million loan from Silvergrate Bank. Marathon used its BTC and cash reserves as collateral. Earlier this year, Hut8 borrowed $12 million from Digital Currency Group's mining subsidiary, Foundry. When Hub 8 got the loan in January, the BTC mining farm operator said it would be using the fund to fuel its equipment expansion. 
In addition to the loan, the miners have also turned to the public market to raise working capital. In September, Hut8 generated $150 million through a public offering while Argo raised $112 million.