Introducing Nominex
Nominex is a centralized cryptocurrency exchange that was launched in m August 28, 2019, and has its corporate headquarters in Seychelles (Suite 1, Second Floor, Sound & Vision House, Francis Rachel Str., Victoria, Mahé, Seychelles.). In terms of regulation, the exchange holds a license. It is licensed by the Estonian Financial Intelligence Unit (FIU).
With its intuitive and simple user interface, the cryptocurrency exchange is especially aimed at beginners and crypto enthusiasts who have not been active in the market for so long. A unique selling point of Nominex is the trading of trust assets. This is the transfer of cryptocurrency assets from the exchange to its users, who in turn receive profits from trading these funds.
Users can deposit fiat money via "Koinal" or "Mercuryo" using Visa or Mastercard. An advantage is that no KYC procedure is required up to a trading volume of 3 BTC per day. As a centralized exchange, Nominex acts as a custodian for customer funds on the exchange. Therefore, to ensure security, 99% of all deposits are held in "cold storages" and secured with multi-sig technology.
Another attractive perk of Nominex is that there are many contests, tournaments and giveaways, so users have numerous opportunities to earn money while trading on the exchange.
A unique feature of Nominex is its token distribution model. Instead of hosting an ICO or selling tokens directly, the company has distributed, or is still distributing, its NMX tokens in various ways.  According to a December 2020 decision, token distribution will not be completed by April 2021 as originally planned. Originally, all 193 million NMX were to be issued in April 2021. But plans have changed.
The distribution will now continue for up to 100 years. The scheme calls for each next weekly distribution pool to decrease by a percentage of the previous weekly pool. Thus, 3,170,800 NMX will be distributed in the first year. This is expected to have a positive effect on the price of NMX, as the fact that the number of coins distributed is less is a factor in price growth.
What cryptocurrencies does Nominex offer for purchase?
In total, Nominex offered 50 cryptocurrencies for trading at the time of writing. As mentioned earlier, trading pairs are available for BTC, ETH, USDT and USDC. For Bitcoin, the following trading pairs were available in January 2021:
BCH/BTC
LTC/BTC
ZEC/BTC
DASH/BTC
XMR/BTC
XRP/BTC
ETH/BTC
OMG/BTC
TRX/BTC
BAT/BTC
ZRX/BTC
LINK/BTC
DOGE/BTC
BAND/BTC
YFI/BTC
STMX/BTC
COMP/BTC
LEND/BTC
UNI/BTC
AAVE/BTC
EXMR/BTC
Nominex costs and fees
Like other exchanges, Nominex also charges fees. The special feature of Nominex is the NMX token. Owners of the token (on Nominex account) will have their trading fees automatically deducted from their NMX balance by default. In the first year NMX holders get a 50% discount on the trading fee, in the 2nd year 30%, in the 3rd year 20%, in the 4th year 15% and in the 5th year 10%.
In addition, trading fees are determined by the level of the user. The levels are determined based on the trading volume over a 30-day period (in USDT) and the NMX balance. Every day at 00:00 (UTC), trading volumes over the past 30-day period and current NMX balance are evaluated. The user's tier level and the corresponding maker/taker fees are updated one hour later.
How do I set up a Nominex account?
Step 1: Registration
The registration process is basically very simple and intuitive. After you visit the official website: https://nominex.io/*, click on the "Get started" button.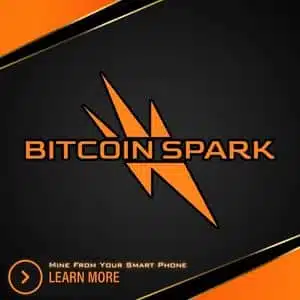 Nominex will then require your email address and a password. Be sure to choose a strong password (it should be unique and contain at least one capital letter and a combination of numbers and letters). After you have accepted the Terms of Use and Privacy Policy, you can click "Create Account".
Step 2: Confirm account and 2FA
Now you will receive an email, and you can activate your account. After that, you should immediately set up Google 2FA to give your account the highest security.
Step 3: Verification and KYC
Unless you do further verification, your trading volume is limited to 3 BTCs per day. Due to this, you should activate Level 1 and Level 2.
To do this, go to your account and go to the "Profiles" section. Press "Upgrade to next level" in the "Account verification" section. You will then need to select your country and ID type to start the KYC process. Here you have several upload options such as direct upload or upload via your cell phone. Accepted types of documents include a government issued ID document: ID card, passport, driver's license. Furthermore, you need to upload proof of your residence (utility bill, bank statement, etc).
The documents should not be older than 3 months. In the last step of the KYC verification process, you must also upload a "selfie" with your documents. After that you can press "Proceed". The process of verification usually takes from 3 minutes to 24 hours.
>> Buy cryptocurrencies on Nominex now <<
Education platform
Another noteworthy feature on Nominex is the online educational platform, called EduCamp. This was created by Nominex together with Oles Sribny, an investor and famous trader. The highlights are:
The course includes 150+ minutes of video content
Unique knowledge on how to start making profits in trading
A reward of up to 300 USDT to your account upon completion of the course
Buy and trade cryptocurrencies on Nominex
Make a deposit
Step 1: Deposit funds
Making a deposit is as easy as registering. To do this, go to the "Wallet" section of your account. Then select the currency you want to deposit. Note, however, that you cannot make fiat currency deposits at this point. When you click "Deposit", you will be shown your deposit address (e.g. of BTC), which you can specify elsewhere.
To deposit fiat currency, there is a "Buy/Sell crypto" menu item. Here you can buy various cryptocurrencies, such as Bitcoin, Ether, Litecoin, TRON and USDT via "Koinal" or "Mercuryo" using Visa or Mastercard.
Trade cryptocurrencies on Nominex
After depositing or buying your desired cryptocurrency on Nominex, you can click on "Trade" in the menu and then "Exchange". After that, you will find a classic and plain trading interface where you can set your desired trading pair (step 1 in the screenshot).
In the second step, you will choose a buy and sell option in the order area and select the type of order you want to place. For beginners, the easiest option for a trade is the "market order", where the exchange of e.g. Bitcoin for Litecoin (see screenshot) is executed at the current market price and thus filled immediately.
Of course, Nominex also offers limit, stop, stop limit and other common options. Also in the 2nd step, you choose the amount you want to exchange. In the last, third step, you just click buy\sell (e.g. "Buy LTC) and place your order.
>> Buy cryptocurrencies on Nominex now <<
The Nominex wallet
As explained at the beginning, Nominex is a centralized exchange. Users can store, manage, and of course trade their cryptocurrencies on Nominex's wallets. You can find the corresponding menu item under "Wallets". At this point, you can also view pending or terminated transactions in the transaction history and search for them using any filter.
Nominex put to the test
Nominex reviews
There are numerous reviews of Nominex on the Internet, and the tenor is pretty clear and unambiguous. Nominex is a professional and reliable exchange, and not a scam. On Crypto Wisser, the exchange receives a rating of 3.95 out of 5 stars with 86 votes. On TrustPilot, it's 4.6 out of 5 stars, with 61 reviews. Also, Nominex scores a 4.6 out of 5 on Revain.org. The tenor of the overwhelming number of reviews is that Nominex is a platform that is easy to use and understand due to an intuitive interface. Likewise, the daily contests and the online educational platform are highly praised.
Seriousness and security
In terms of seriousness, it is a big plus to see the real names of the employees declared. It helps if you are working with real people that you can get in touch with. Another indication of the seriousness of the platform is the KYC procedure. Even if no one likes it, KYC is necessary. It is also a sign of a professional business if KYC and AML procedures take place. Also, an important feature for security is the use of cold storage for the safekeeping of customer deposits.
Support
Even though we have not tested the support ourselves, the reviews online are mostly positive, which is not common for crypto exchanges. They are often overloaded and respond late, to not at all. This does not seem to be the case with Nominex.
Conclusion
The convincing functionality of Nominex, the predominantly very positive testimonials and detailed documentation convince us and speak for the fact that there is no reason to think Nominex is a scam. In our view, Nominex is a good alternative to established exchanges, such as Coinbase and Binance.
Key features:
50 cryptocurrencies, token pairs are based on BTC, ETH, USDT, and USDC
Distribution of NMX tokens
Easy to use and intuitive interface
Excellent reputation on several review websites
Highly praised educational platform with incentives
>> Buy cryptocurrencies on Nominex now <<
Crypto News Flash does not endorse and is not responsible for or liable for any content, accuracy, quality, advertising, products, or other materials on this page. Readers should do their own research before taking any actions related to cryptocurrencies. Crypto News Flash is not responsible, directly or indirectly, for any damage or loss caused or alleged to be caused by or in connection with the use of or reliance on any content, goods, or services mentioned.