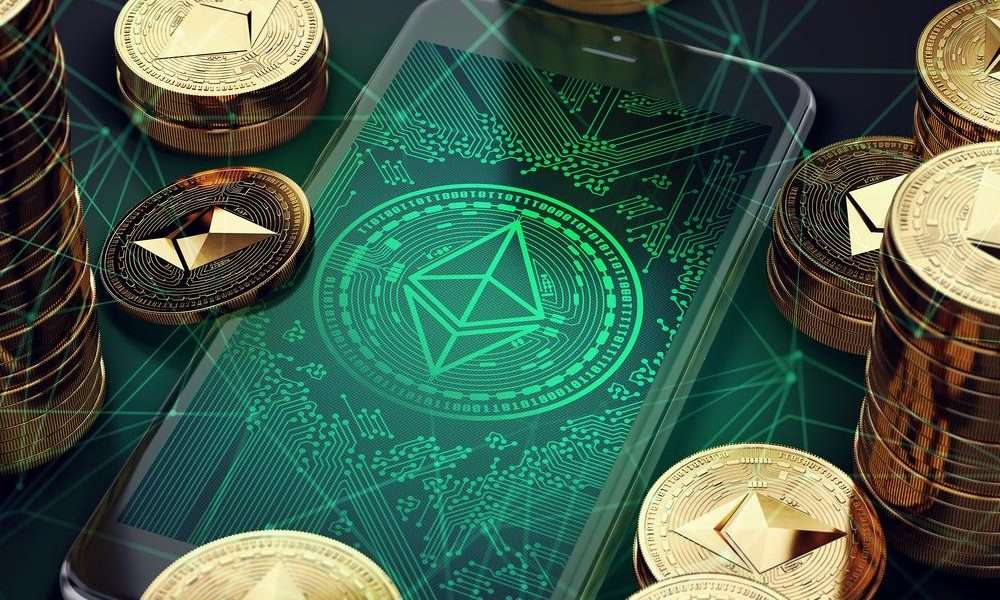 Blockd has developed a "Replace-By-Fee" protocol that prevents the theft of Ethereum (ETH) even with the knowledge of the private key.
The transaction of the alleged hacker is replaced by an authorized transaction with a higher priority.
---
The developer of "Blockd" got a lot of attention in the crypto scene by an interesting marketing gag. Via Reddit he published the public and private key, as well as the Etherscan link to an Ethereum wallet with a credit from an ETH. The first person who should succeed in sending the ether to his own wallet, so the promise, may keep it (freely translated):
The address is: 0xa5653e88D9c352387deDdC79bcf99f0ada62e9c6

The private key is: ca9a3a3d4026e6228713e683a9c45ef65a538b2f9336813bd597f5effa38668d

The Etherscan link is: https://etherscan.io/address/0xa5653e88D9c352387deDdC79bcf99f0ada62e9c6

The safety wallet that should receive the funds is: 0x25eE1E352892Bc4f036F25441E6CEE84f5E06729
At first sight this action seems insane. As everyone who has ever used a wallet knows, the available information is sufficient to send the Ether quite legally. However, "Blockd" has developed a software solution that prevents the theft. When the Reddit user u/guards tried to empty the wallet with the private key he received the following message: "Blockd".
Blockd has developed a "Replace-By-Fee" protocol
The solution to the problem is as simple as it is ingenious. Before the transaction of the alleged hacker is executed, another transaction with a higher priority (higher gas costs) is performed. When an unauthorized transaction is observed, Blockd sends a transaction that is pre-approved and pre-empts the malicious transaction. Thus, the solution creates an additional layer of security, which works in detail according to a medium post as follows:
Blockd secures your blockchain account even after it's been hacked. If we see unauthorized transactions originating from your account, we immediately broadcast a "blocker" transaction that you previously approved, replacing the malicious transaction and sending your funds to safety. Blockd is not a replacement for any other security, it's simply another layer you can add on top.

>> Buy Ethereum (ETH) quickly and securely with PayPal, credit card or bank transfer at eToro.

Visit Website

<<
The pre-authorized transaction goes to a protected Wallet address controlled by the owner of the hacked Wallet. Robert M. C. Forster, the developer of Blockd, wrote on Reddit that the service could prevent hackers from stealing funds from unknown addresses for which they have private keys.
If the hacker doesn't know the wallet is protected, how much would they be willing to sacrifice to assume that it is? If they do know, do they even want to put in the effort to hack it in the first place? How high-priced do they think the top blocker transaction is for the account? While 10% is greater than 0%, it's a lot less than 100% so there's a big opportunity cost there.
Integration for MEW or MyCrypto
Currently Blockd works on several blockchains, for some, like Bitcoin, the protocol has to be adapted. But a development is planned:
It works with Ethereum, ERC20s, and a few other blockchains, and we're also currently working on ways to possibly achieve the same goal to some extent on all blockchains.
Blockd is also planning to add a way to submit your own pre-signed transactions so that no signing is required on Blockd's website. Also planned are partnerships with MEW or MyCrypto, where users sign transactions on their site and send the them to Blockd.
Follow us on Facebook and Twitter and don't miss any hot news anymore! Do you like our price indices?
Best Crypto Exchange for Everyone:
Invest in Ethereum (ETH) and 70+ cryptocurrencies and 3,000+ other assets.
0% commission on stocks – buy in bulk or just a fraction from as little as $10.
Copy top-performing traders in real time, automatically.
Regulated by financial authorities including FAC and FINRA.

2.8 Million Users
Get Started
Crypto News Flash does not endorse and is not responsible for or liable for any content, accuracy, quality, advertising, products, or other materials on this page. Readers should do their own research before taking any actions related to cryptocurrencies. Crypto News Flash is not responsible, directly or indirectly, for any damage or loss caused or alleged to be caused by or in connection with the use of or reliance on any content, goods, or services mentioned.