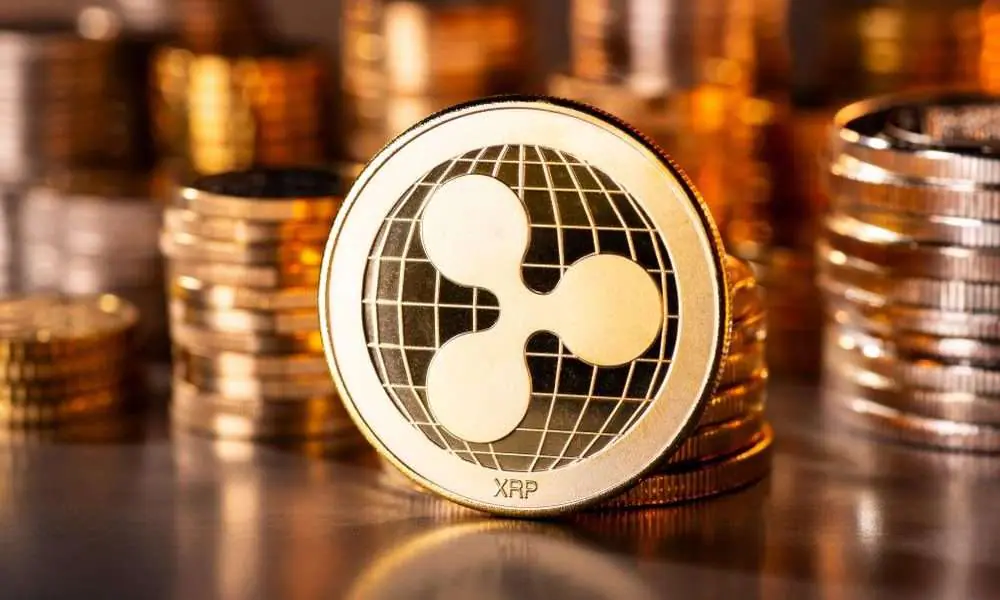 According to MoneyGram CEO Alex Holmes, the partnership with Ripple will "push the boundaries of what is possible."
MoneyGram has already transacted billions of U.S. dollars in production with XRP.
---
In a new interview with CNN's Julia Chatterley, MoneyGram International's (MGI) chairman and CEO, Alex Holmes, discussed the money transfer company's success during the COVID-19 pandemic. Since the outbreak of the pandemic, MoneyGram has achieved fabulous growth.
For example, the company has seen a 140% increase in new online customers, a 220% increase in app transactions, and triple-digit growth for cross-border payments for 11 consecutive months. But certainly even more interesting for the Ripple and XRP community were the statements about XRP's resilience, as well as "pushing boundaries with Ripple."
As Holmes noted, the world's second largest money transfer provider has been working with Ripple for 18 months. According to Holmes, the intention of the partnership was to drive innovation in the blockchain space:
We've been partnering with Ripple now for about 18 months and the idea behind that was for us to really push innovation and see how we can help in a pioneering of the expansion of global utilization of blockchain.
In any case, Ripple and MoneyGram have succeeded in this, he said. The solution of real-time payments using On-Demand Liquidity (ODL) has the potential to change the way remittances are made across borders in the coming decade, according to Holmes. Speaking specifically about the benefits of Ripple's technology, Holmes said:
We've been doing this for settlement for treasury management, really FX management services and the ability to send money cross-border is really affected by the ability to settle real time. Our customers are looking for real-time payouts and so the money has to be there really before the transaction was even initiated if you think about it.

So for us having access to liquidity improving speed of transaction and throughput is really what I think can be transformative for our industry and our business in particular in the coming decade.
As Holmes pointed out, both partners will continue to try to push the boundaries of what's possible:
And Ripple is doing a lot of unique things with blockchain, with crypto to help drive that. And that has been a really nice partnership, and we also learned a lot together and continue to push the boundary of what can be, and it has been a lot of fun for sure.
Ripple CEO Brad Garlinghouse commented on the interview via Twitter, stating that MoneyGram has already transacted billions of US dollars with XRP:
Amazed that it's already been a year and a half of our partnership @walexholmes. Ripple and MGI have settled billions of $ globally using XRP in production – it's quite simply the most efficient digital asset for payments (speed, scalability & low transaction cost)
As CNF reported, Ripple Labs made headlines just a few days ago in connection with MoneyGram. The San Francisco-based company completed the sale of 4 million common shares in MoneyGram. The sale took place within 15 days since Dec. 27, and was reportedly a purely financial decision.
.@MoneyGram growth during #covid19:

• 140% increase in new online customers
• 220% increase in app transactions
• 11 straight months of triple-digit cross-border growth$MGI CEO @walexholmes talks $XRP resilience, accelerated remittances & pushing boundaries with @Ripple pic.twitter.com/7KAsGHXs5b

— Julia Chatterley (@jchatterleyCNN) December 16, 2020